$18,551

STOCK NO.: 
1300084

MAKE: 
NISSAN

MODEL: 
SKYLINE GF-ER34
YEAR:
07/1998 
COLOR: 
Silver (KV2)
ENGINE: 
RB25DET

MILEAGE: 
219.367 KM 
View full details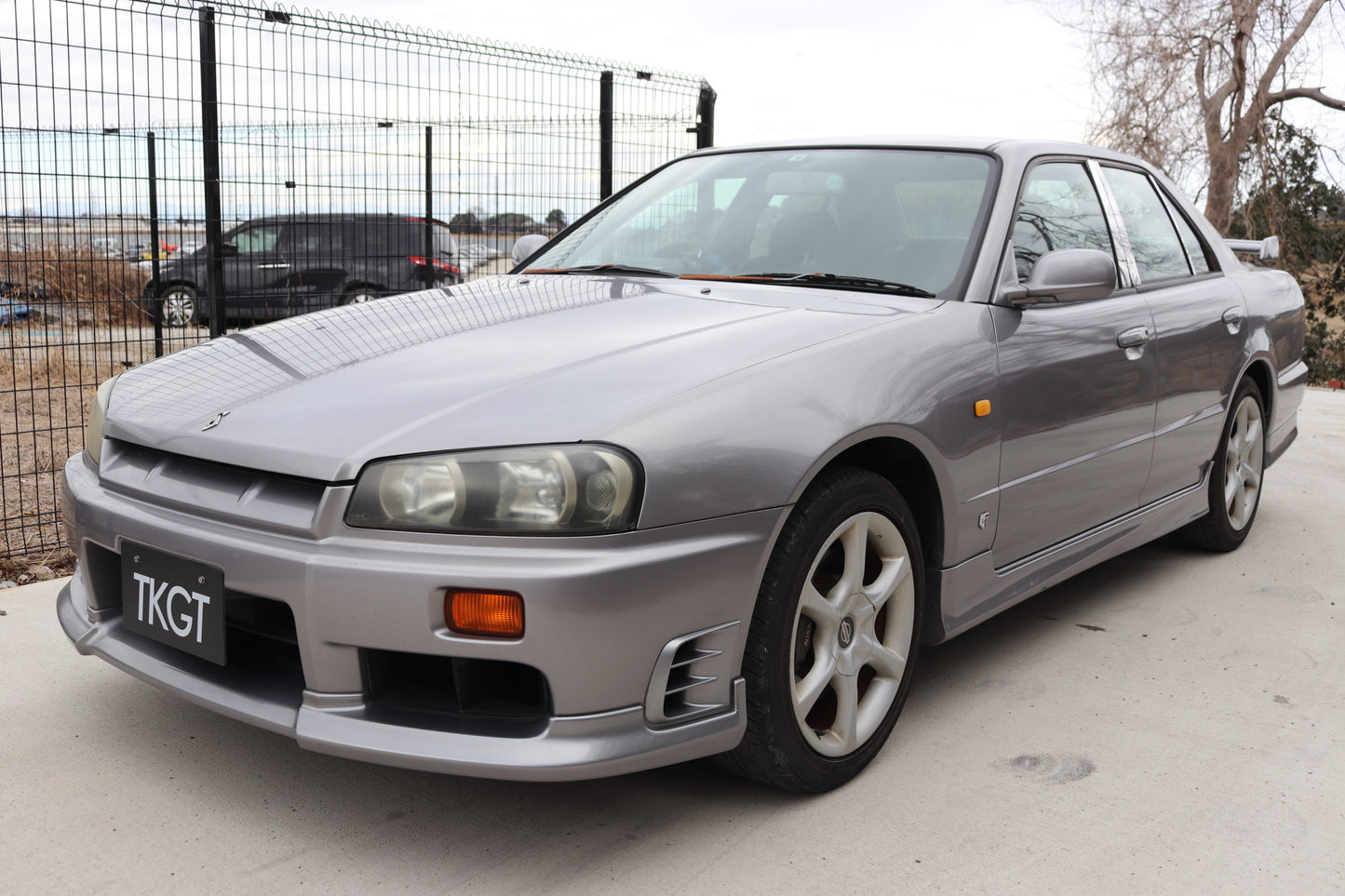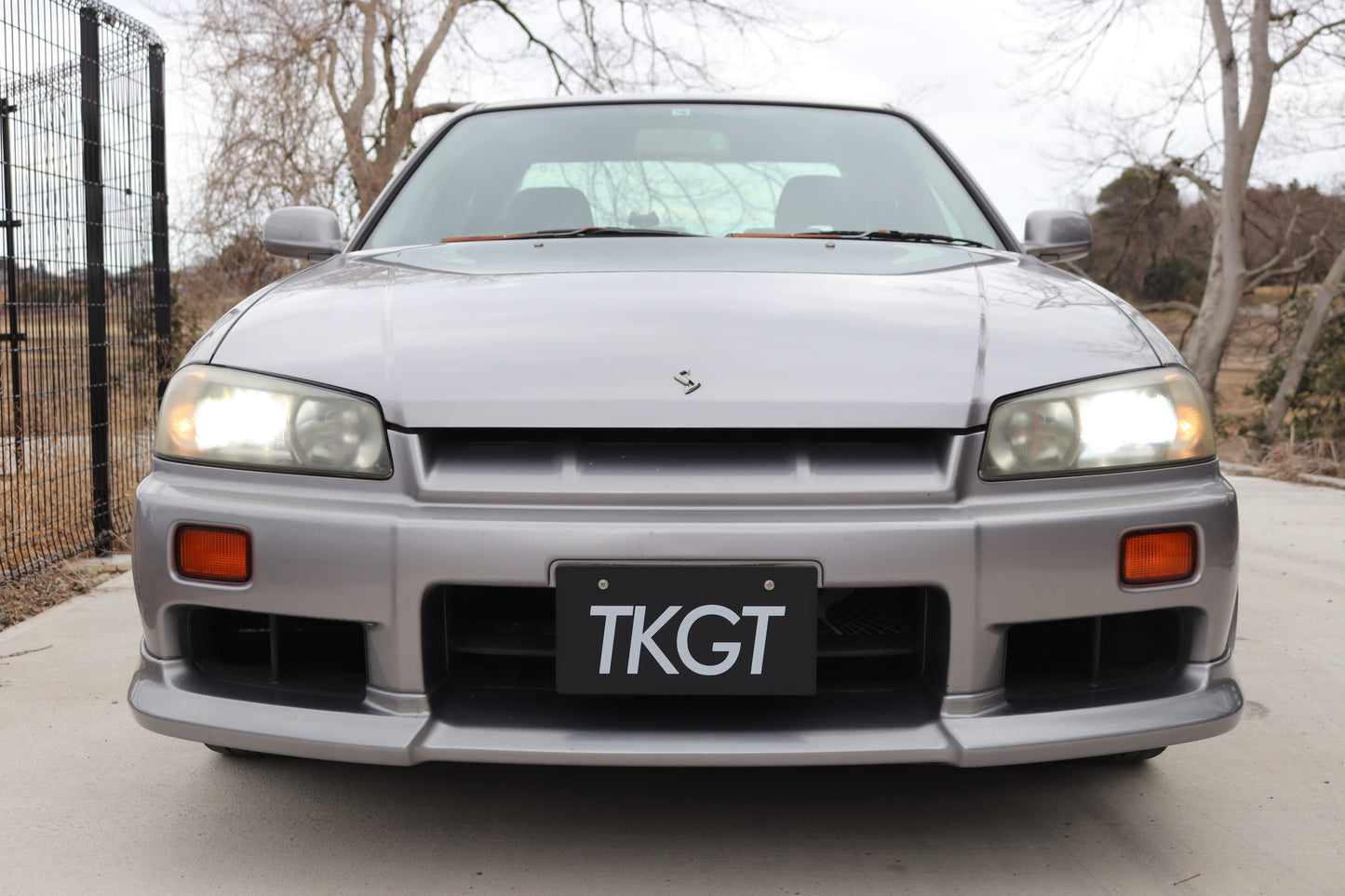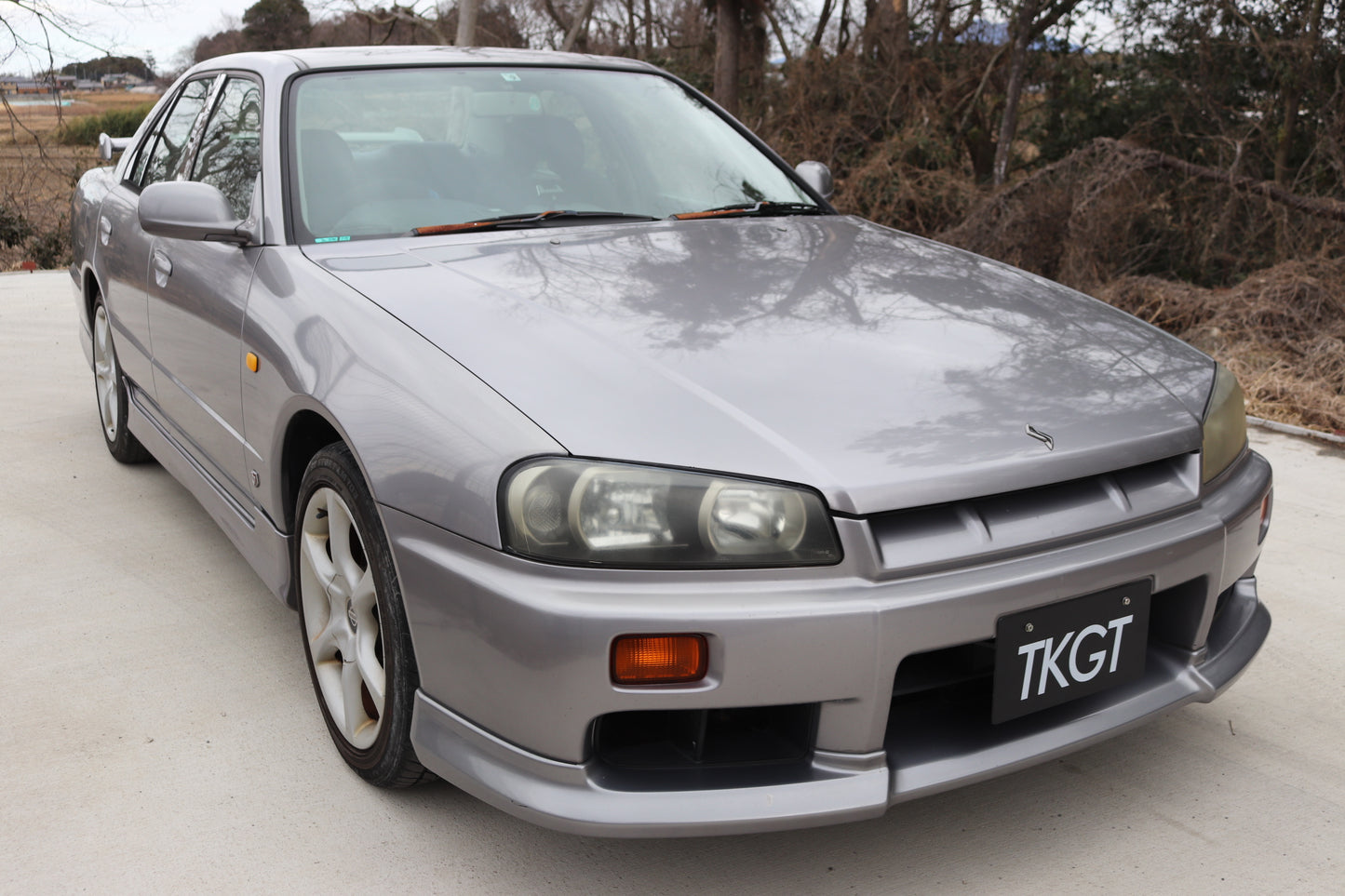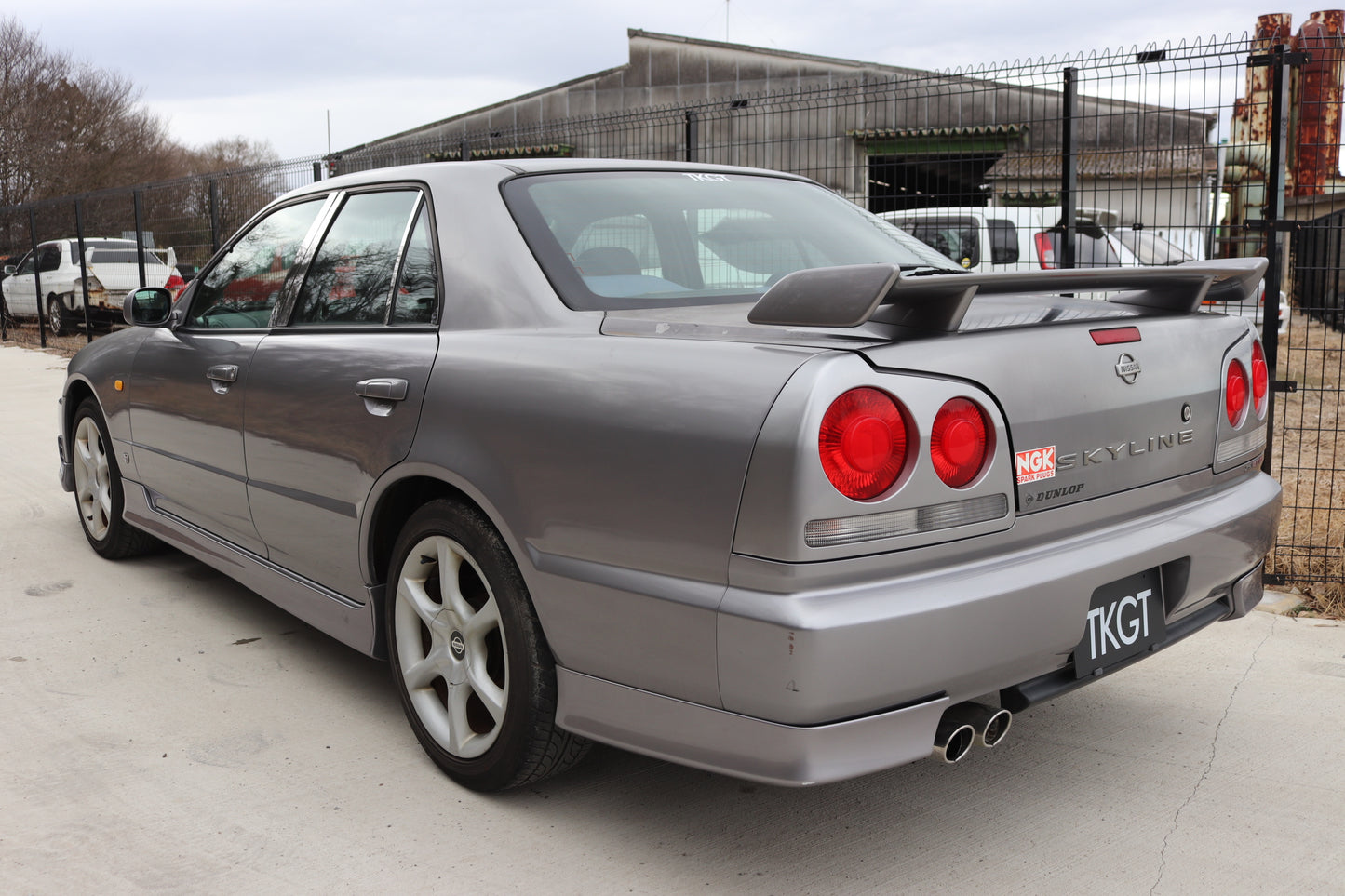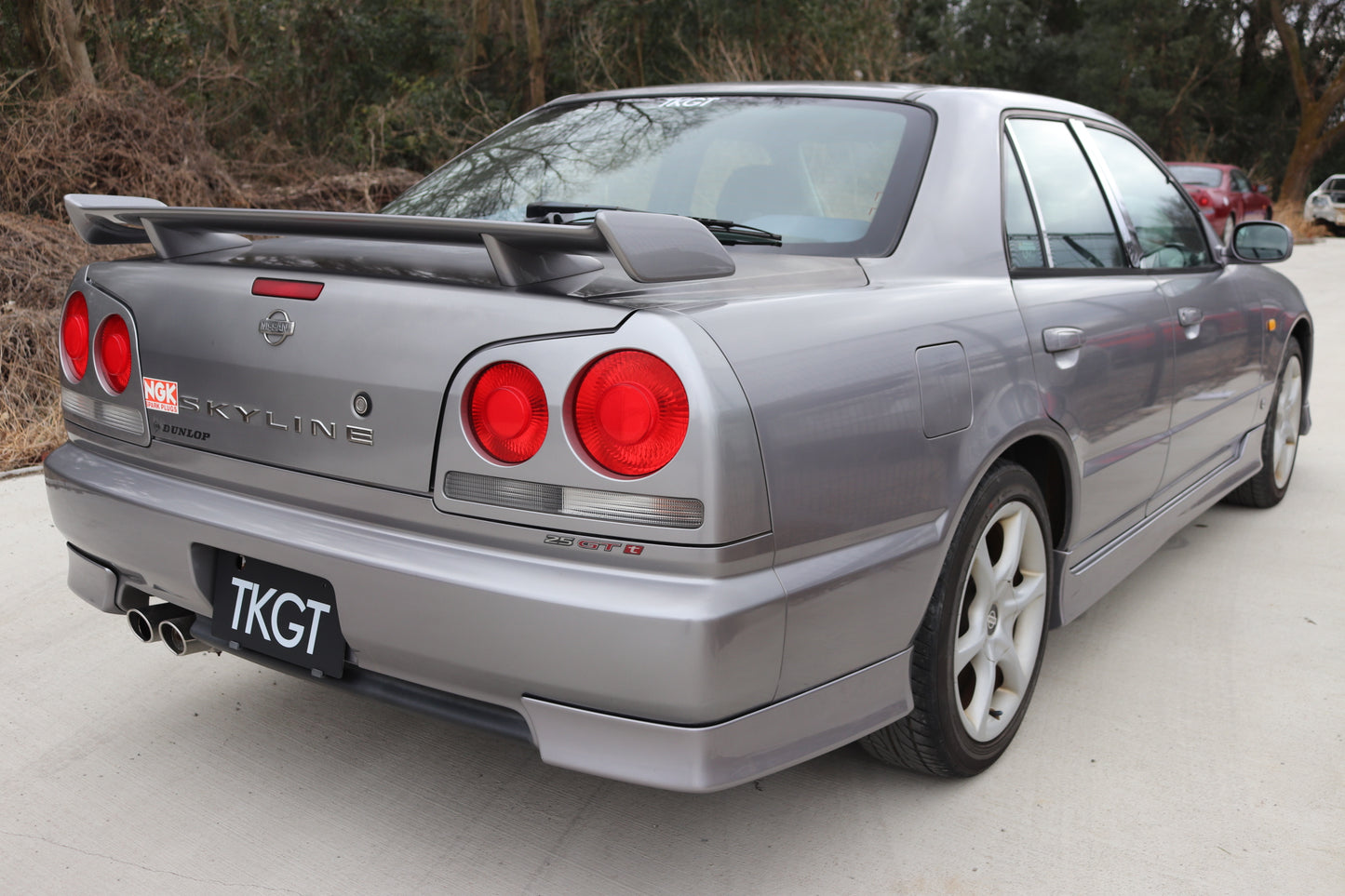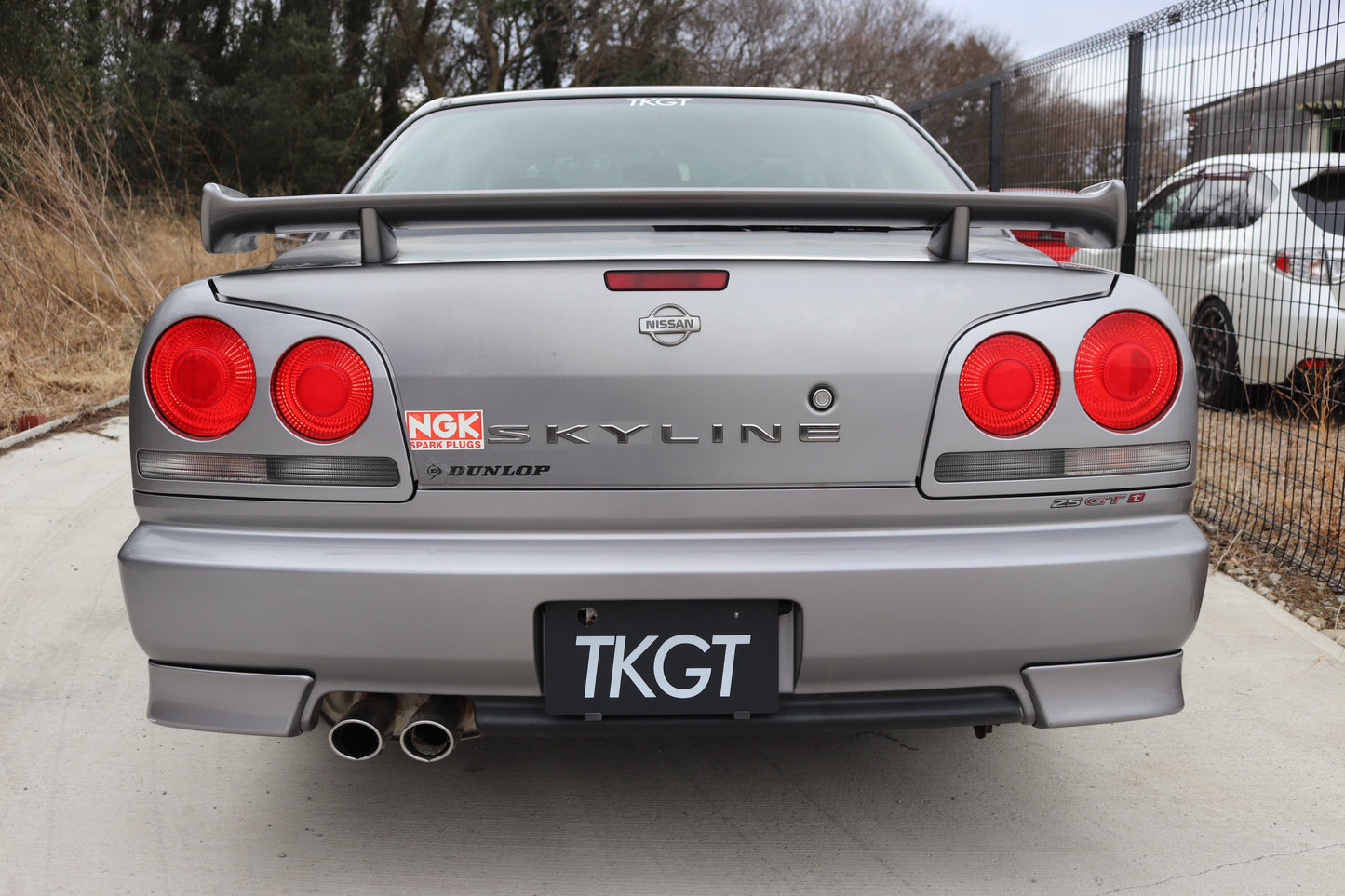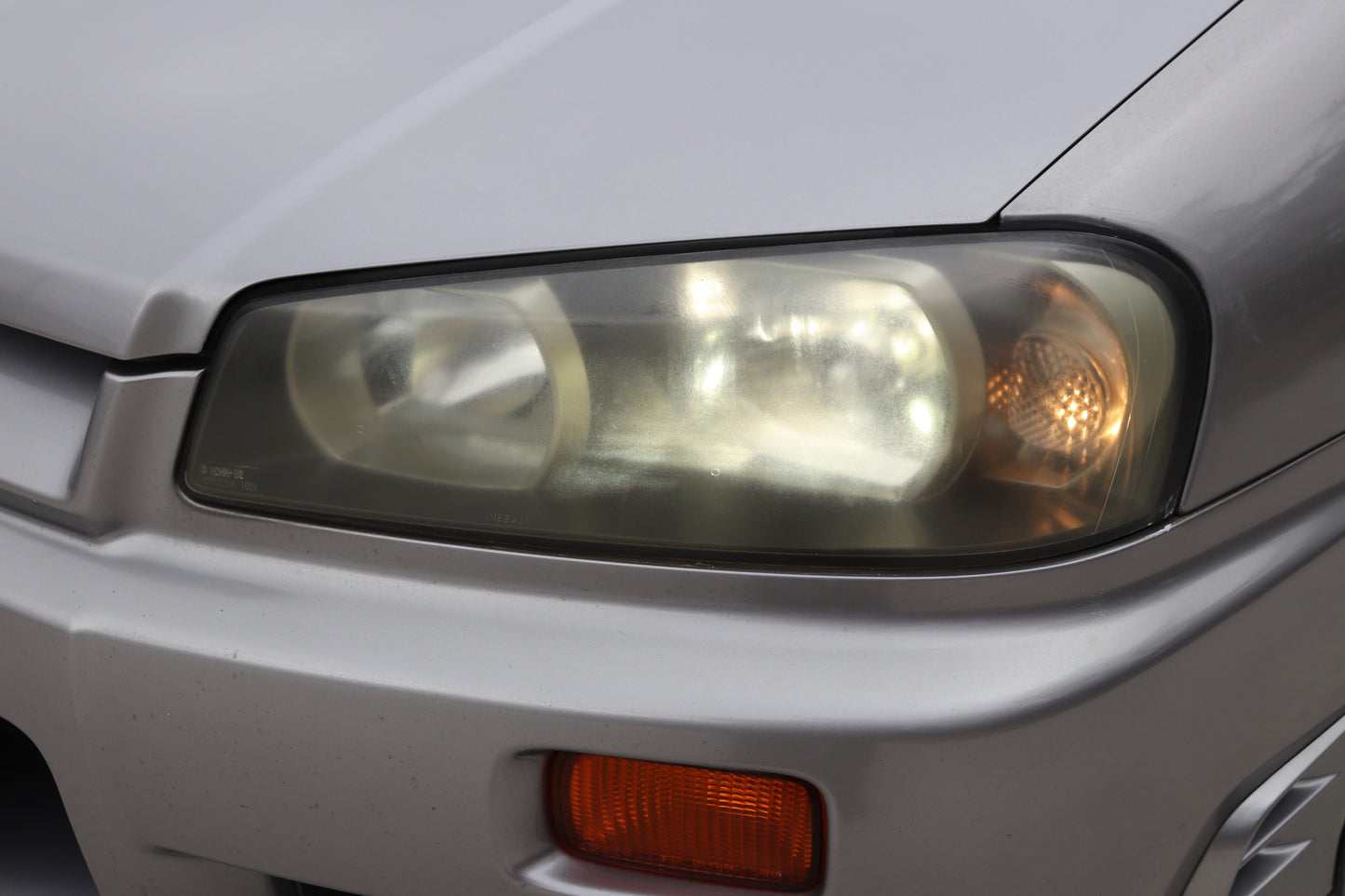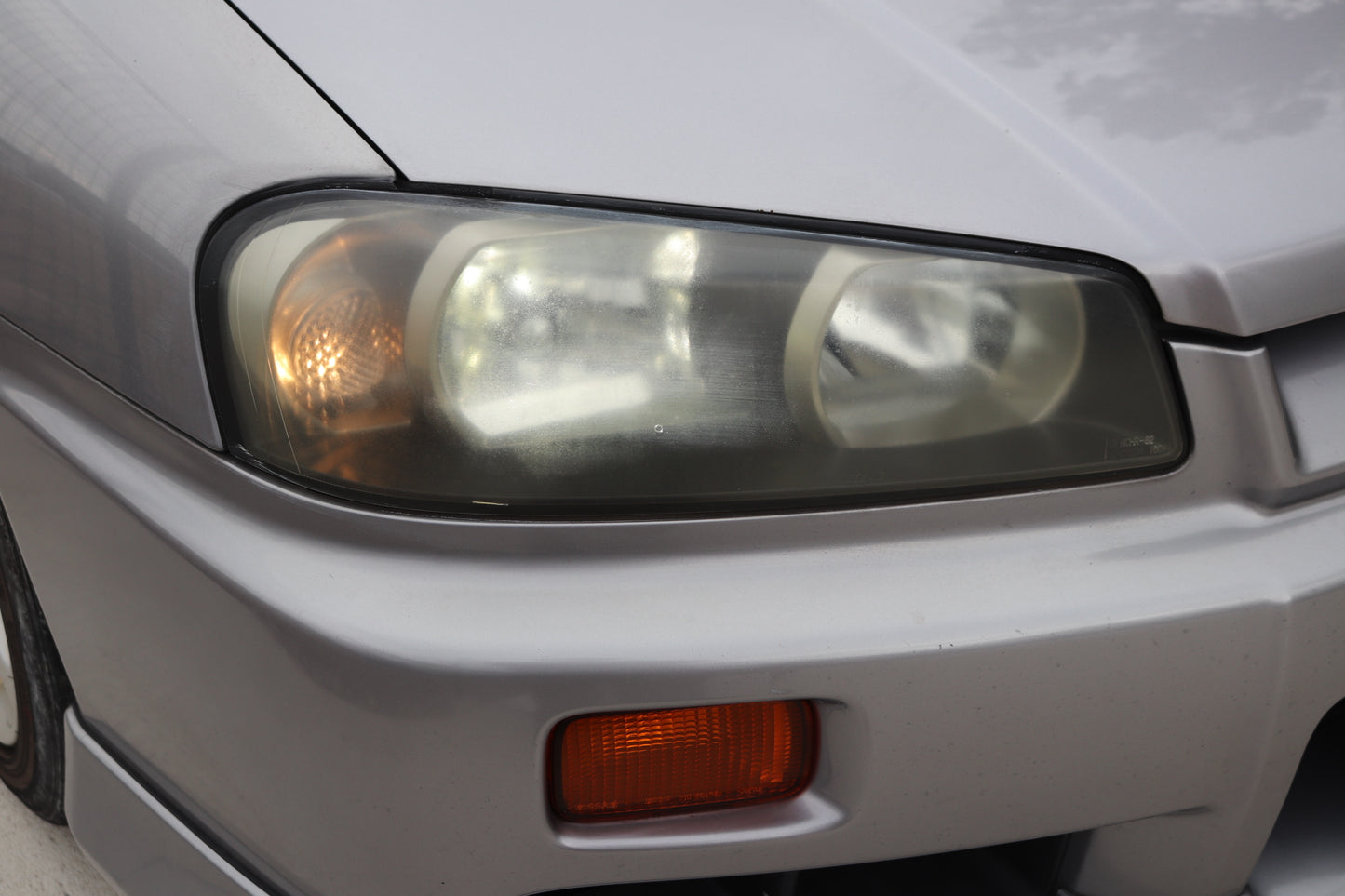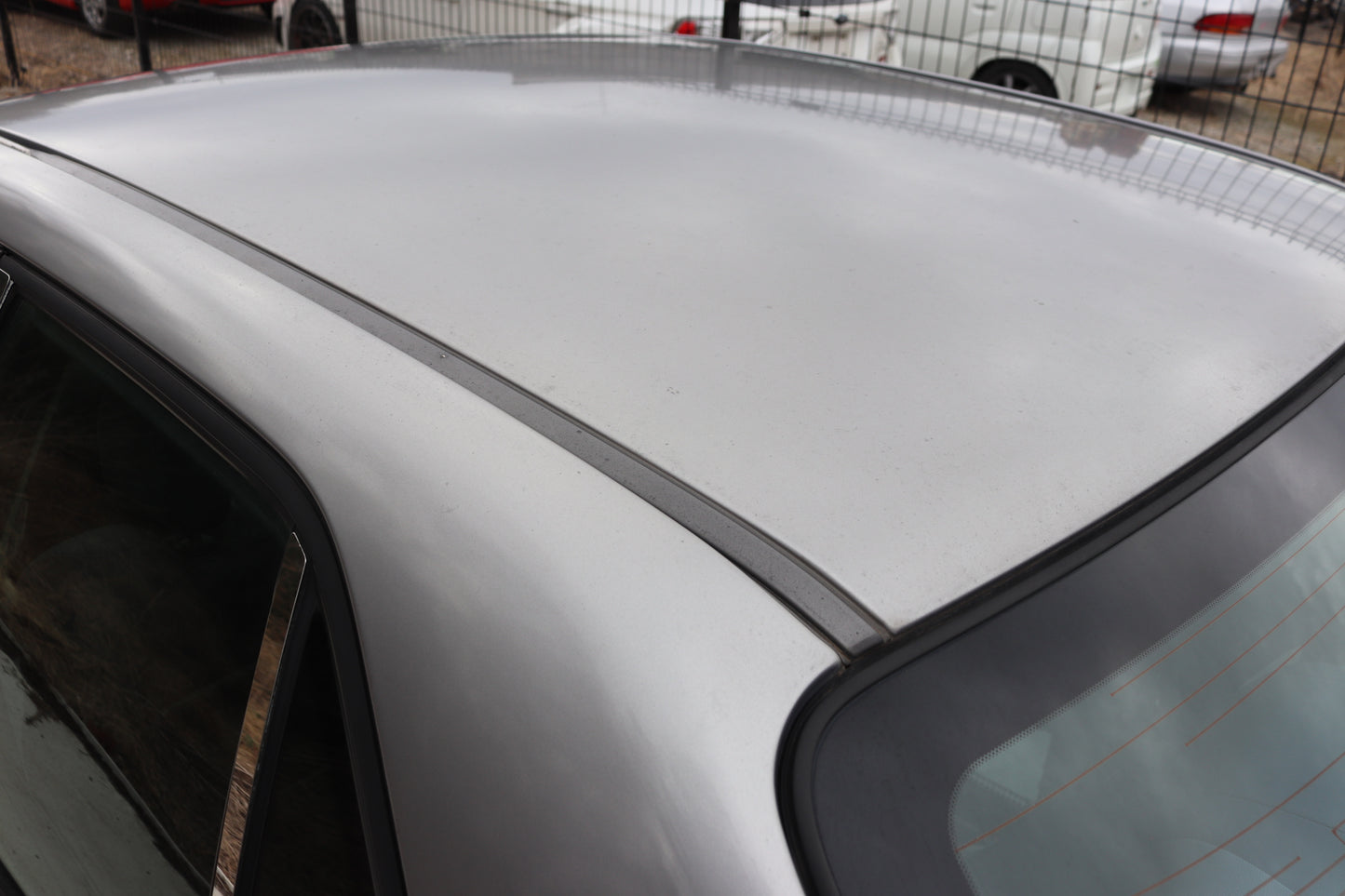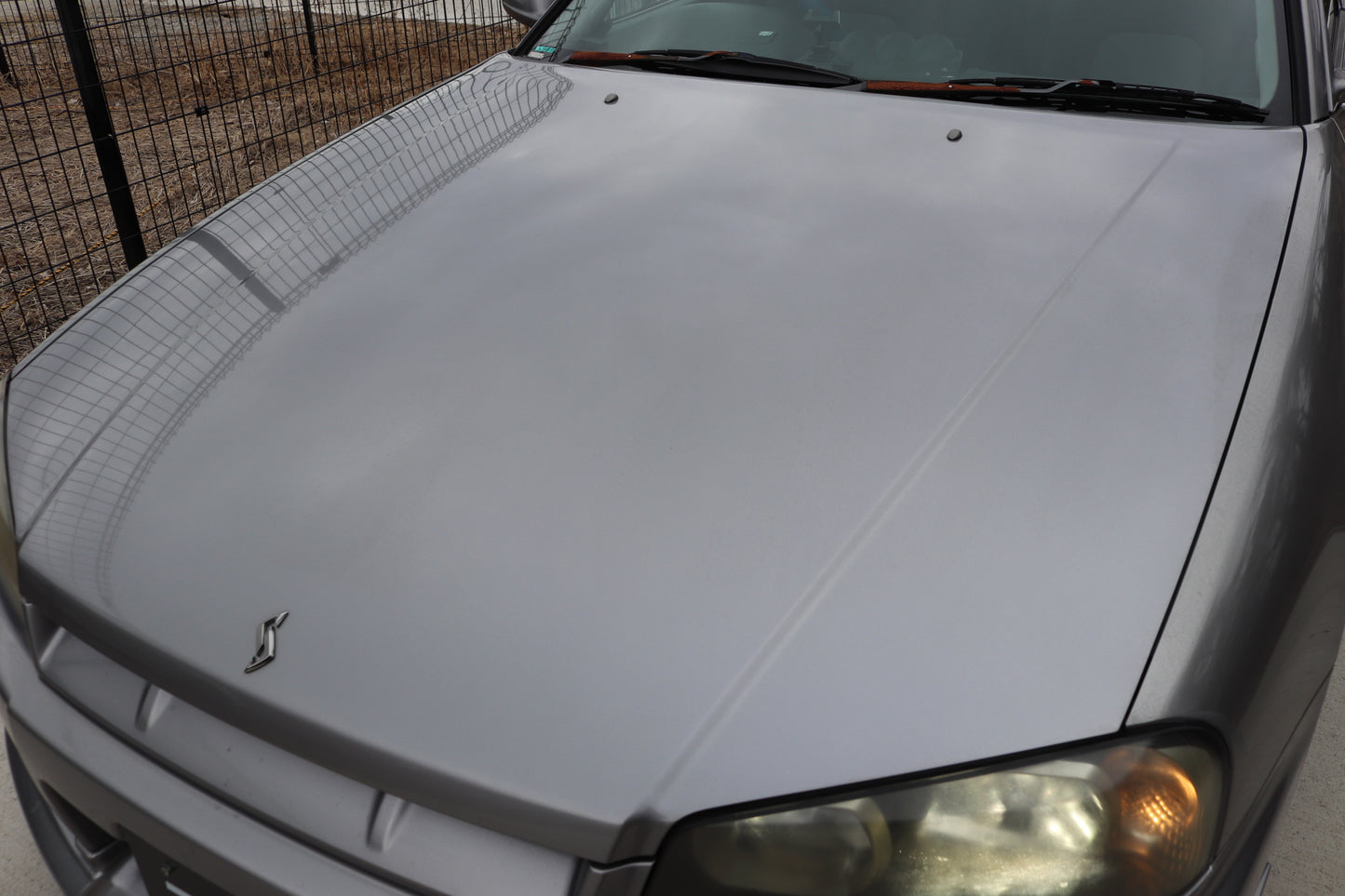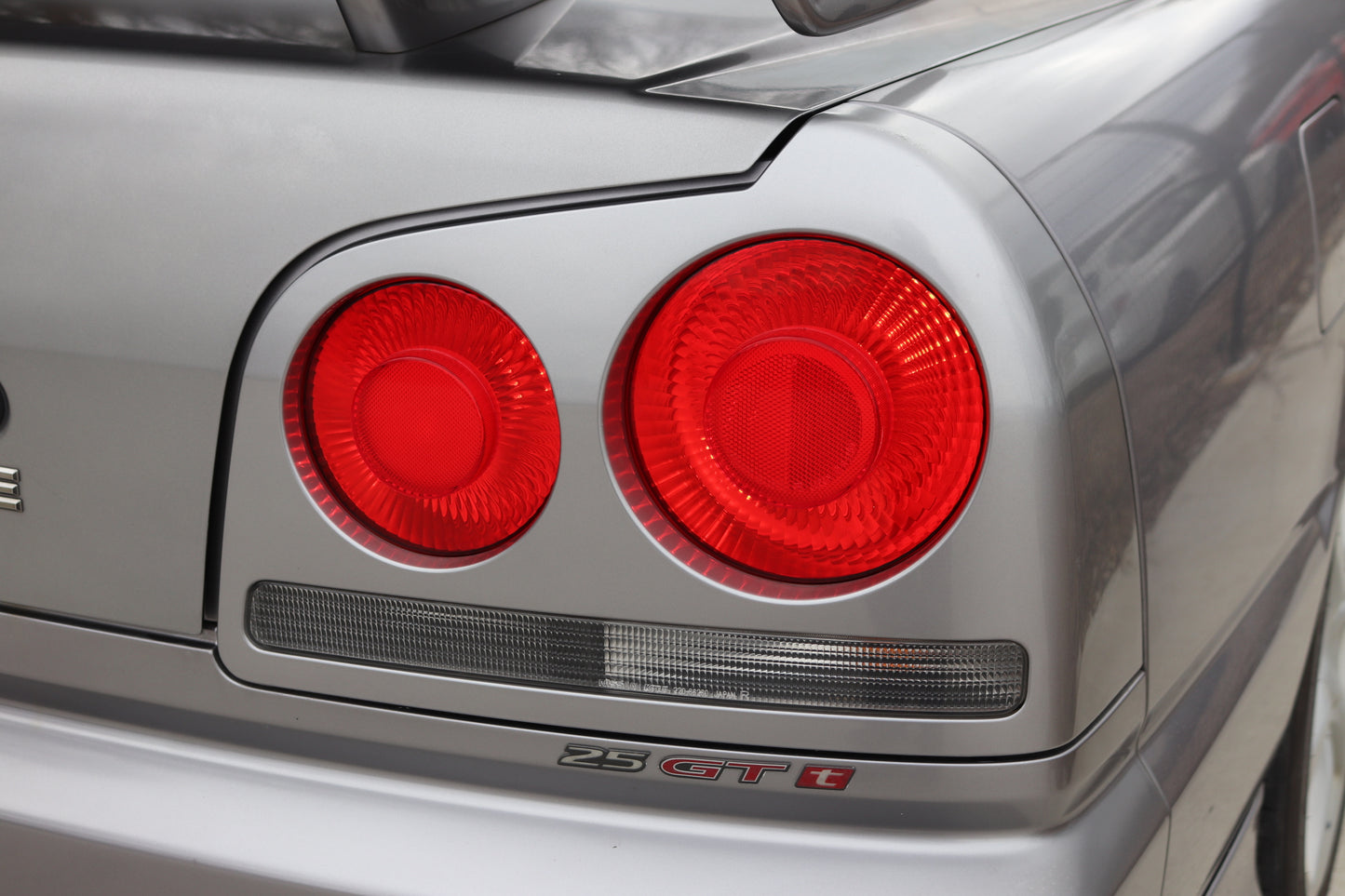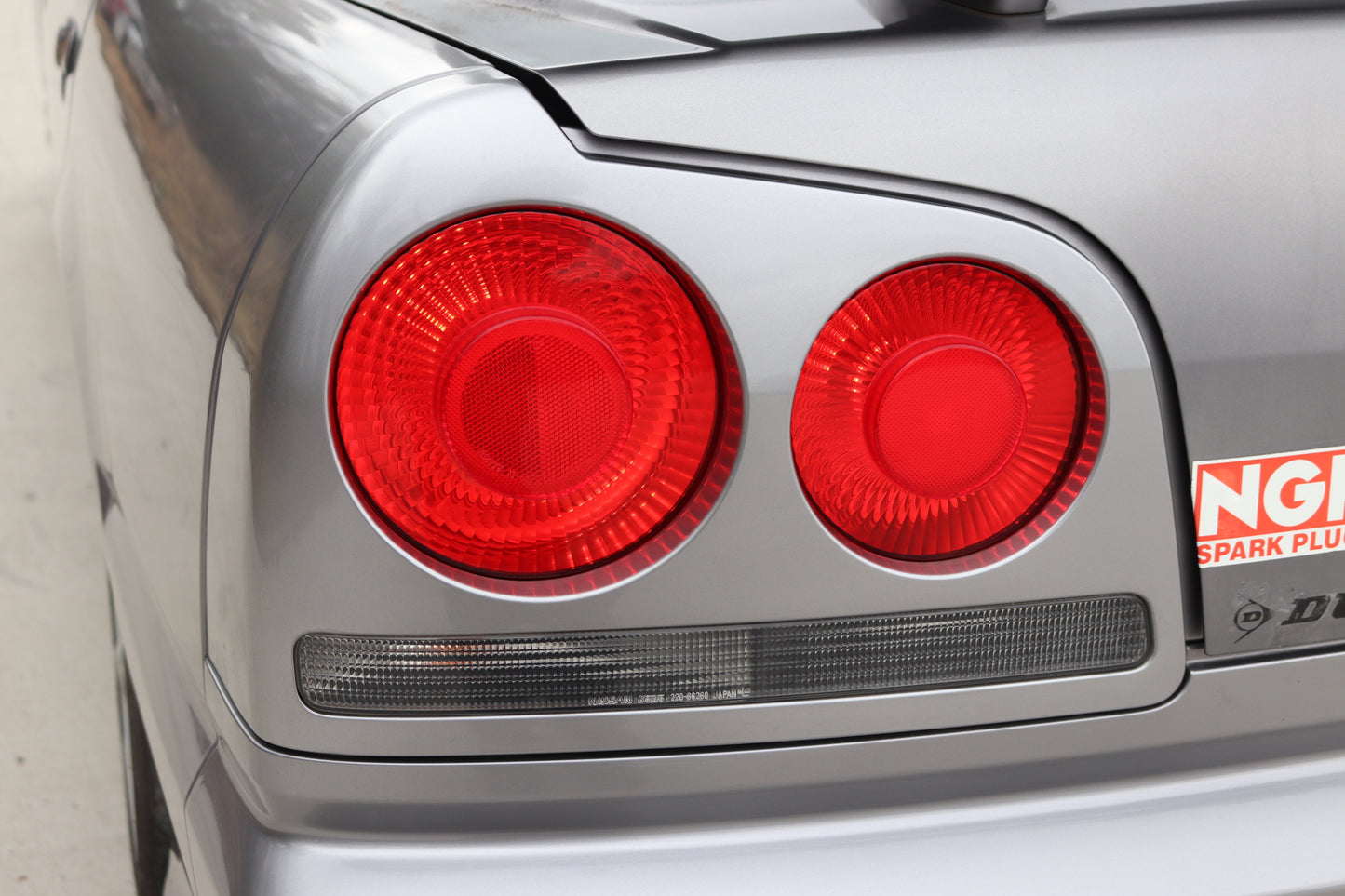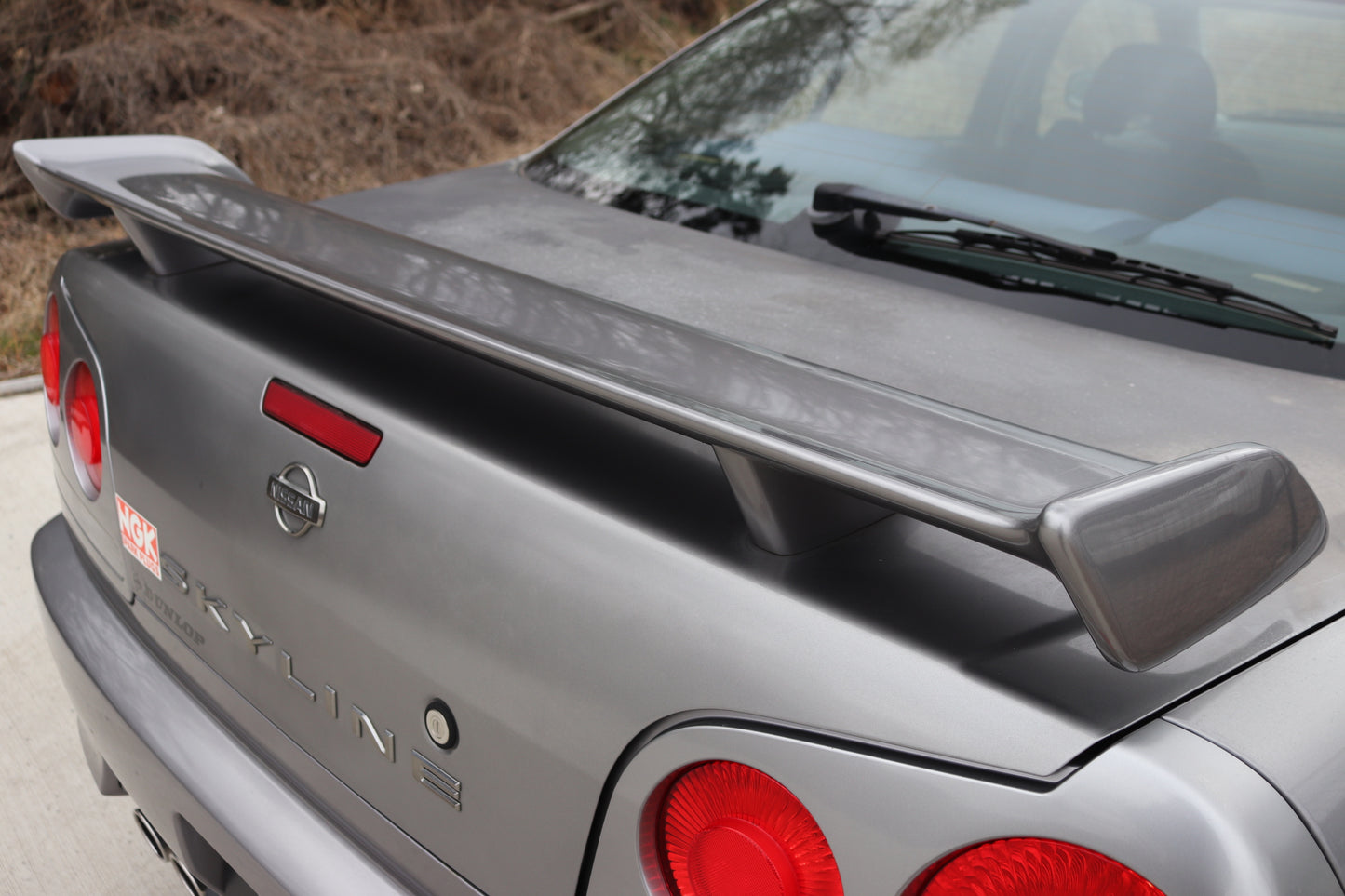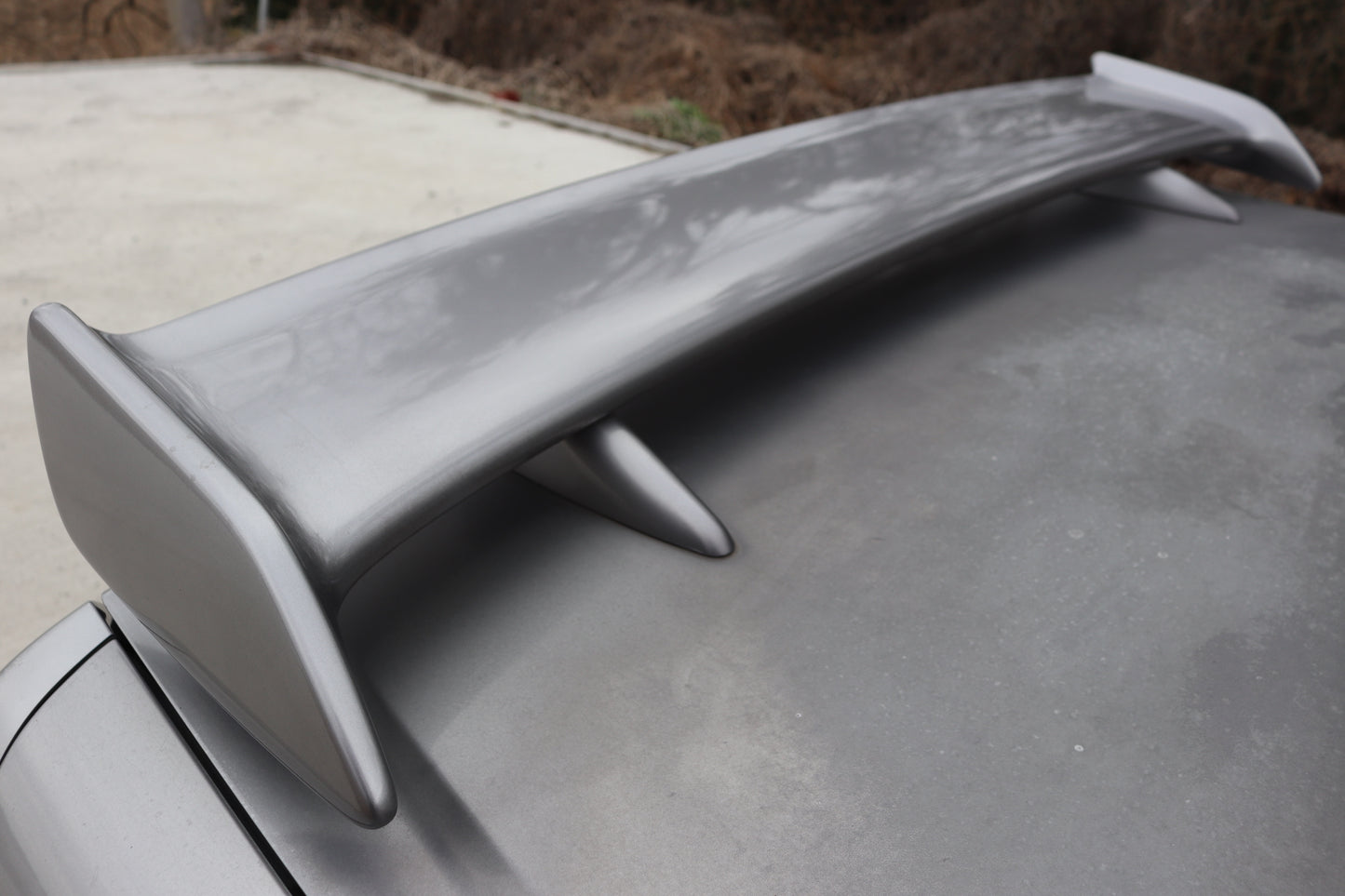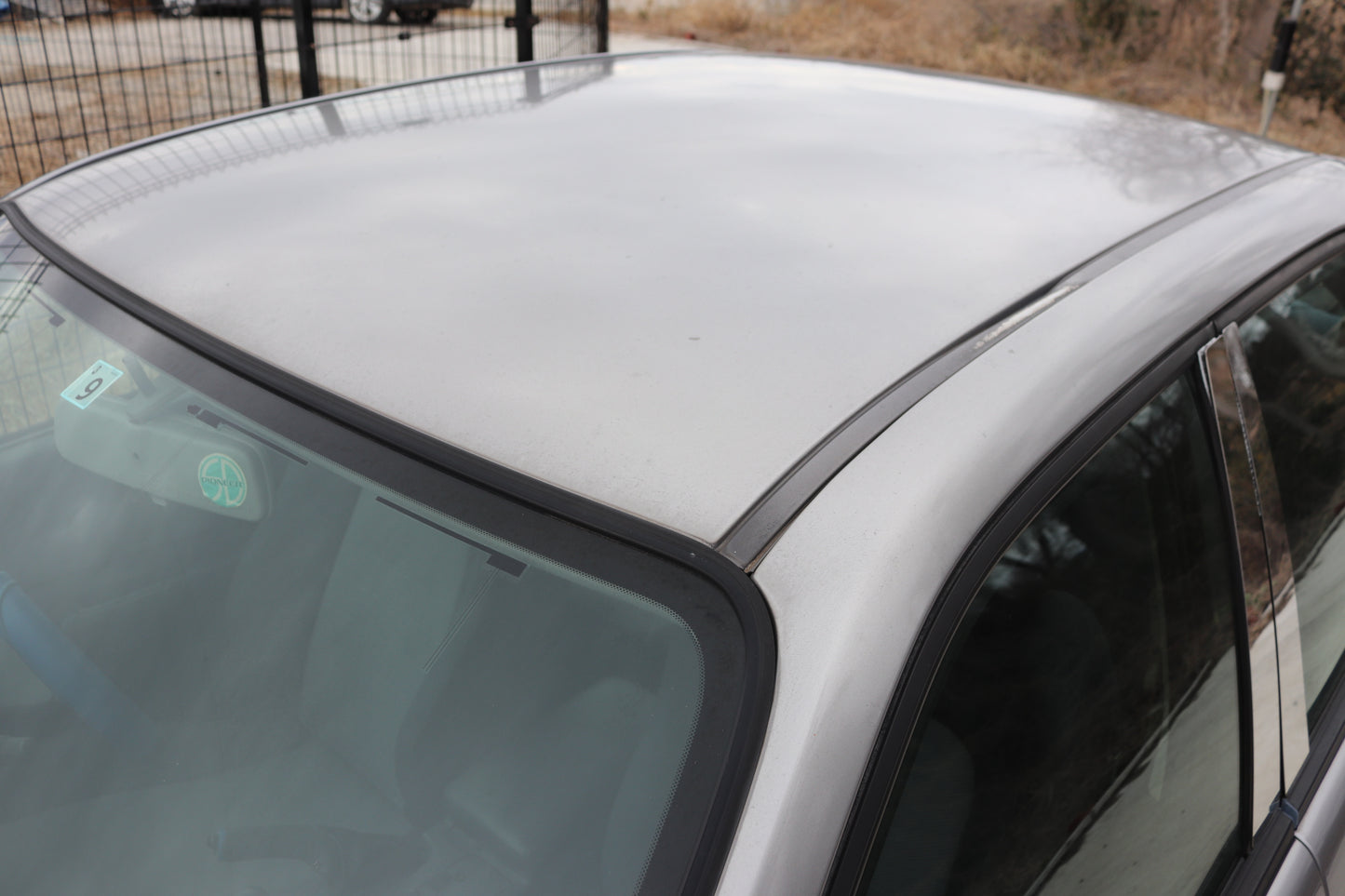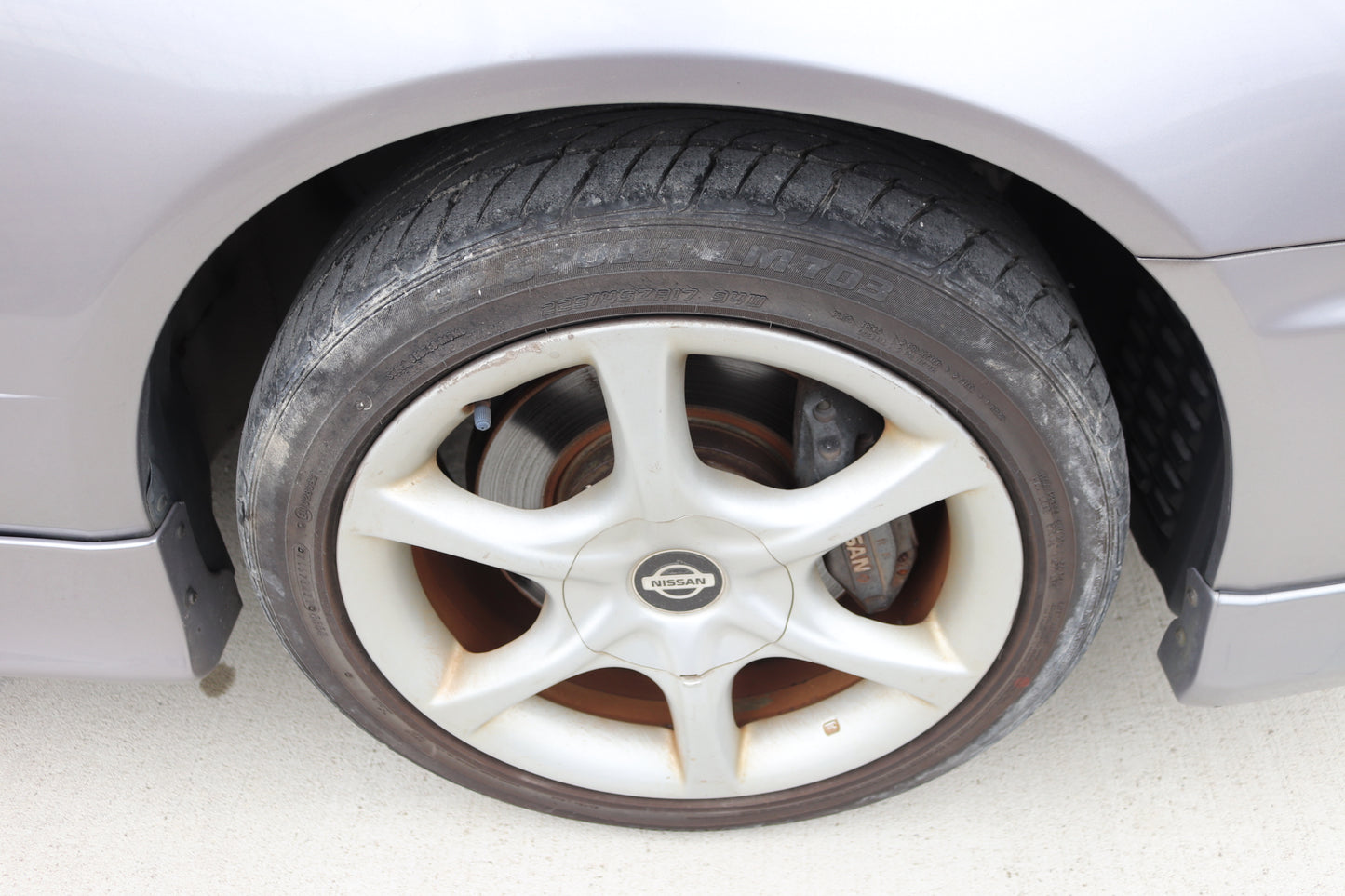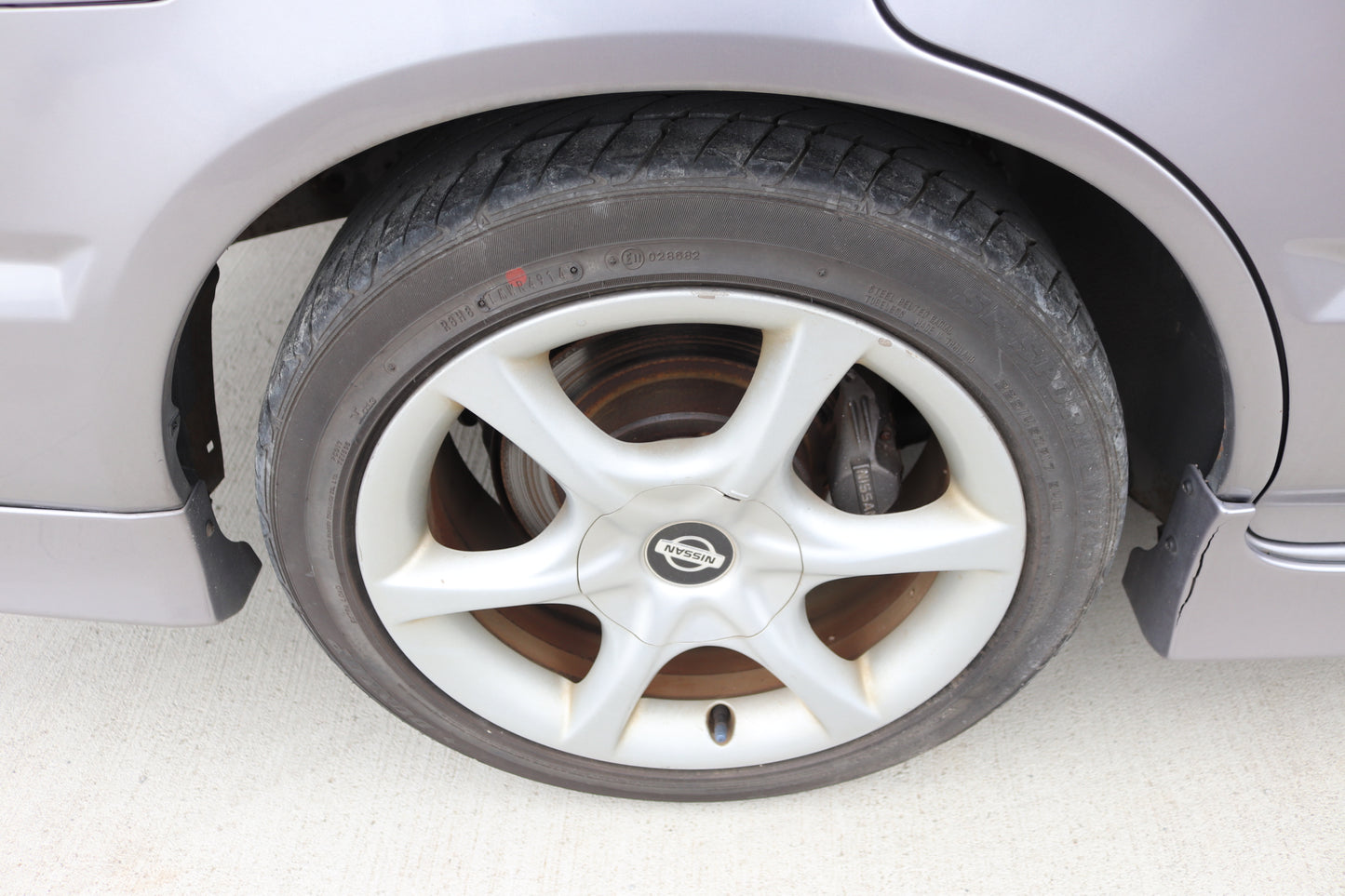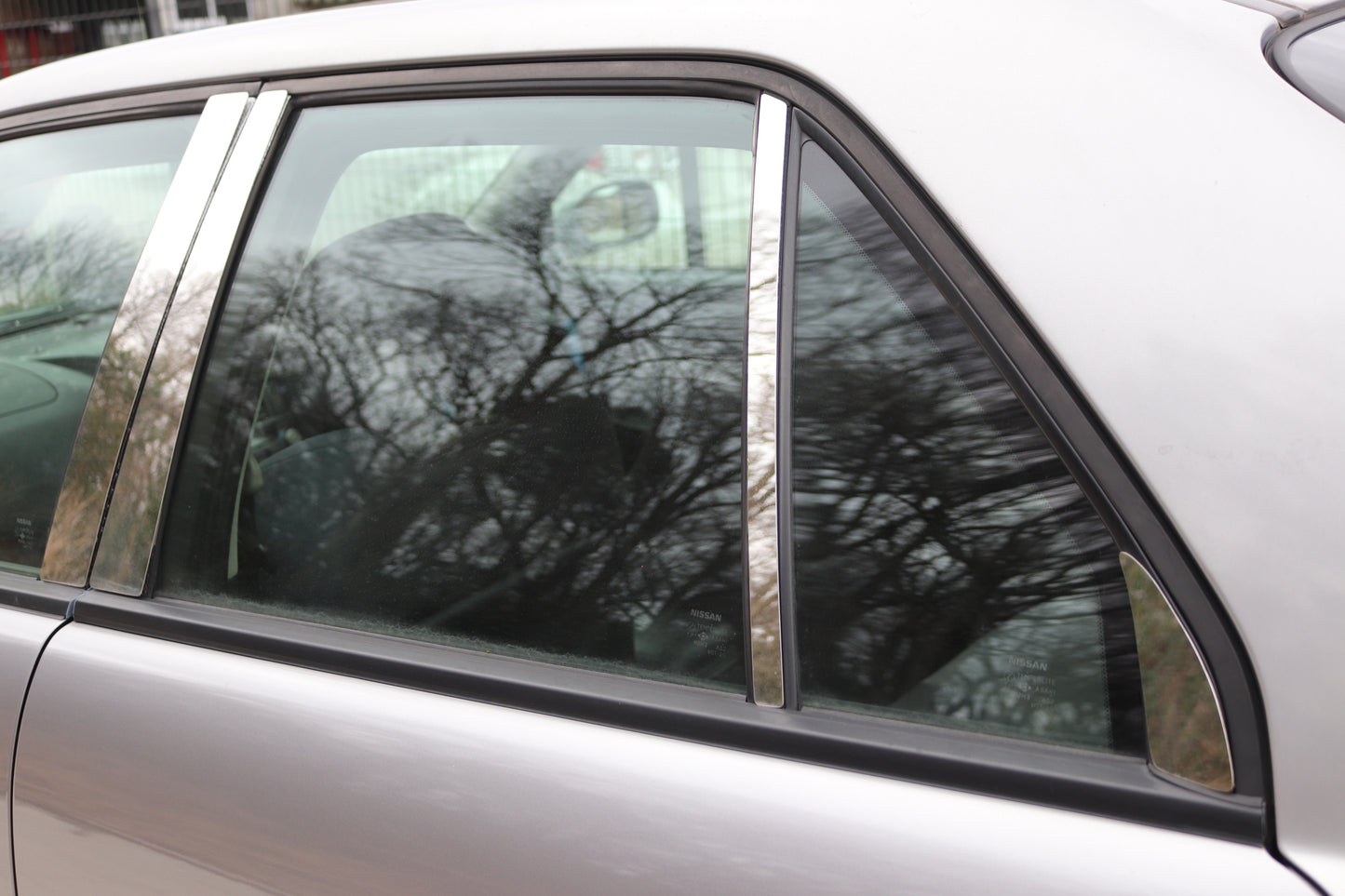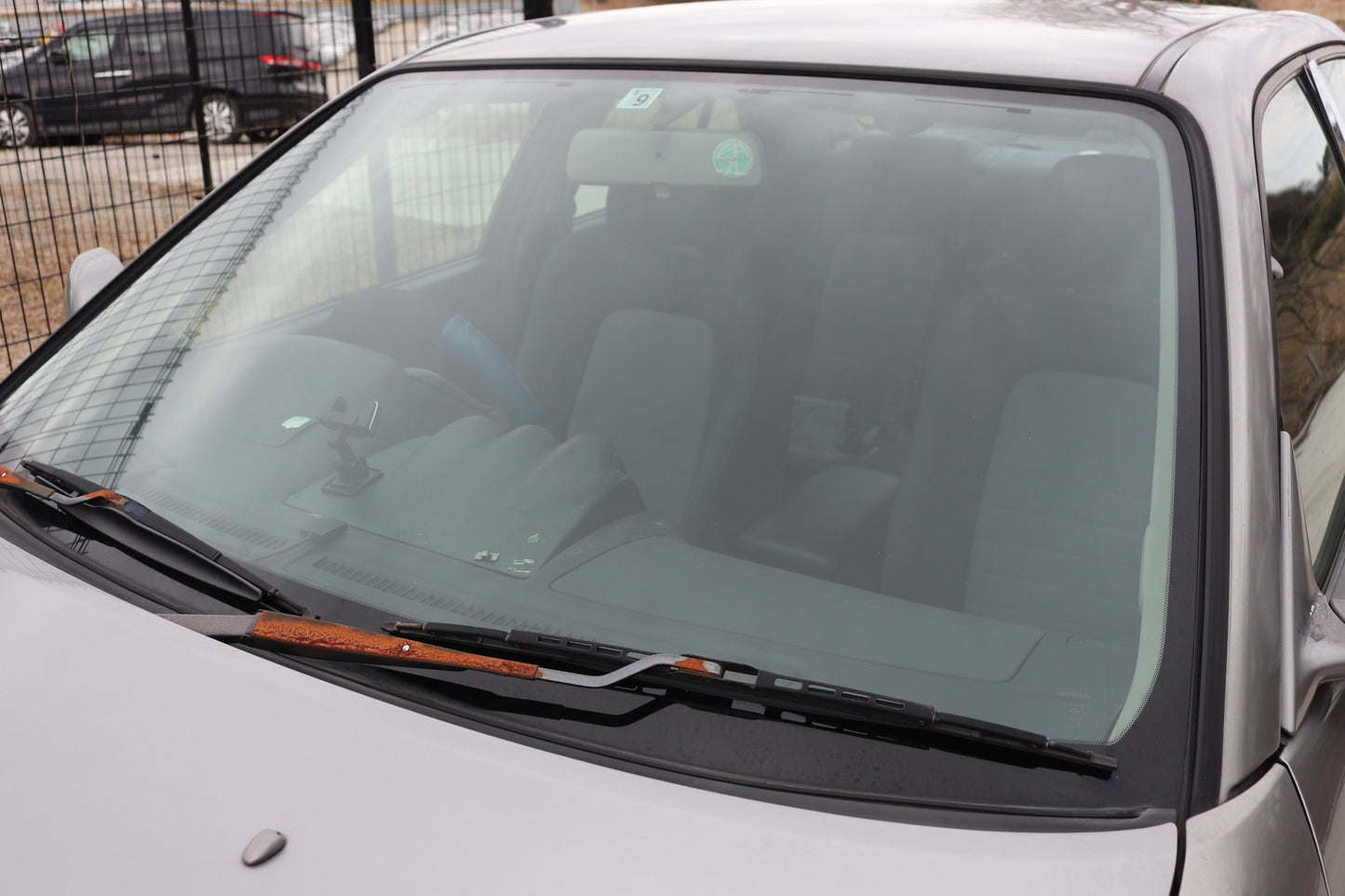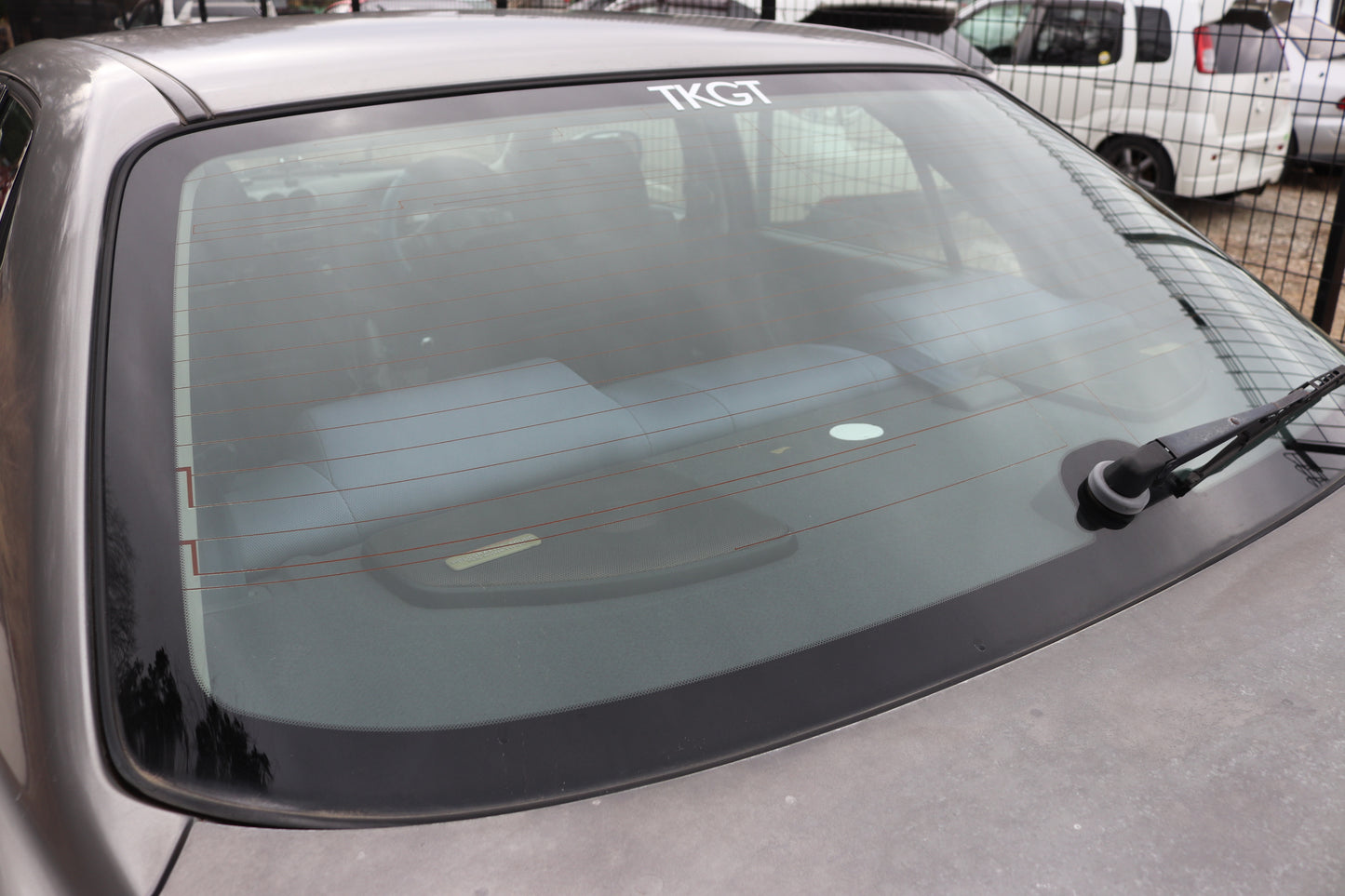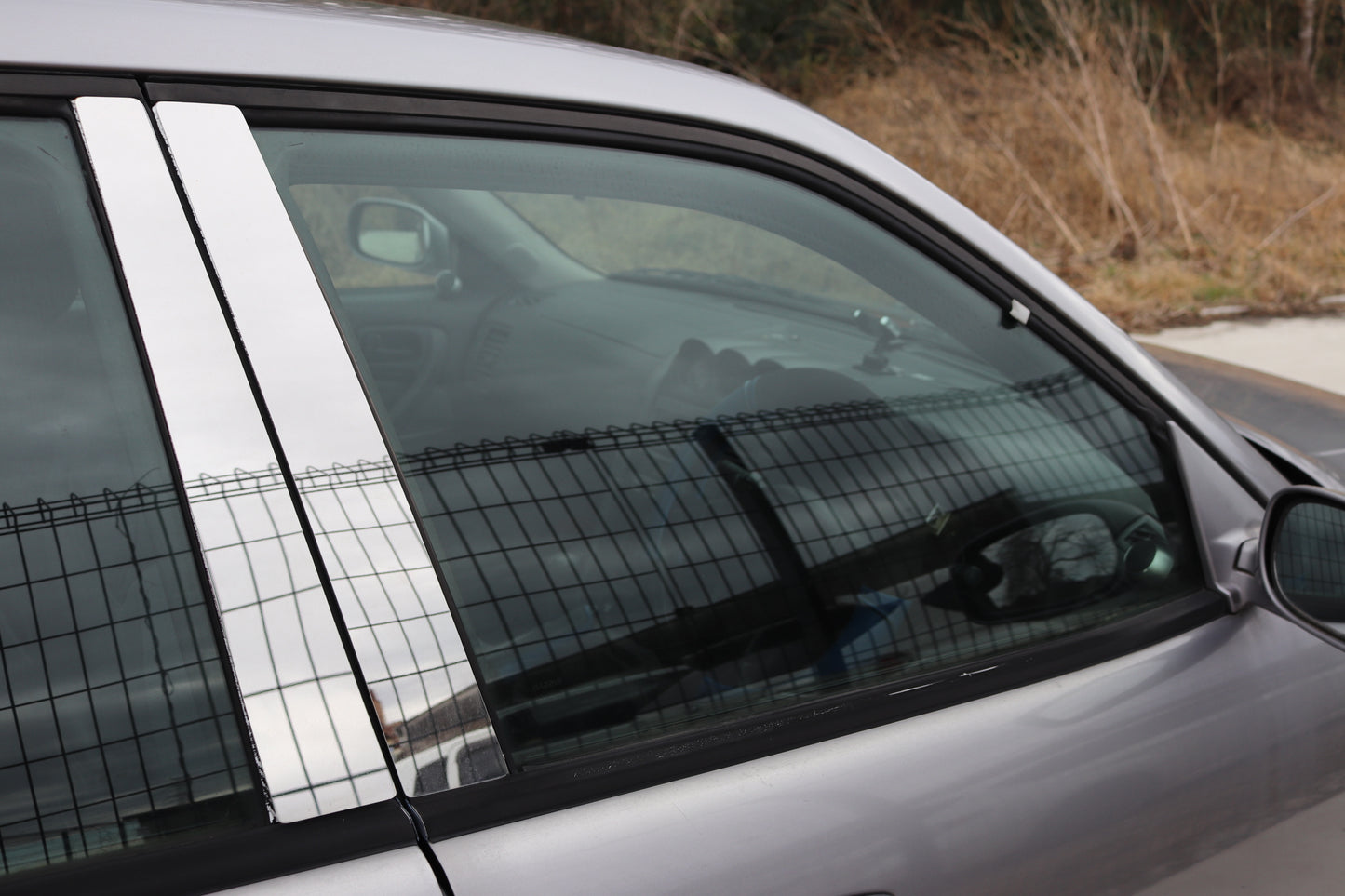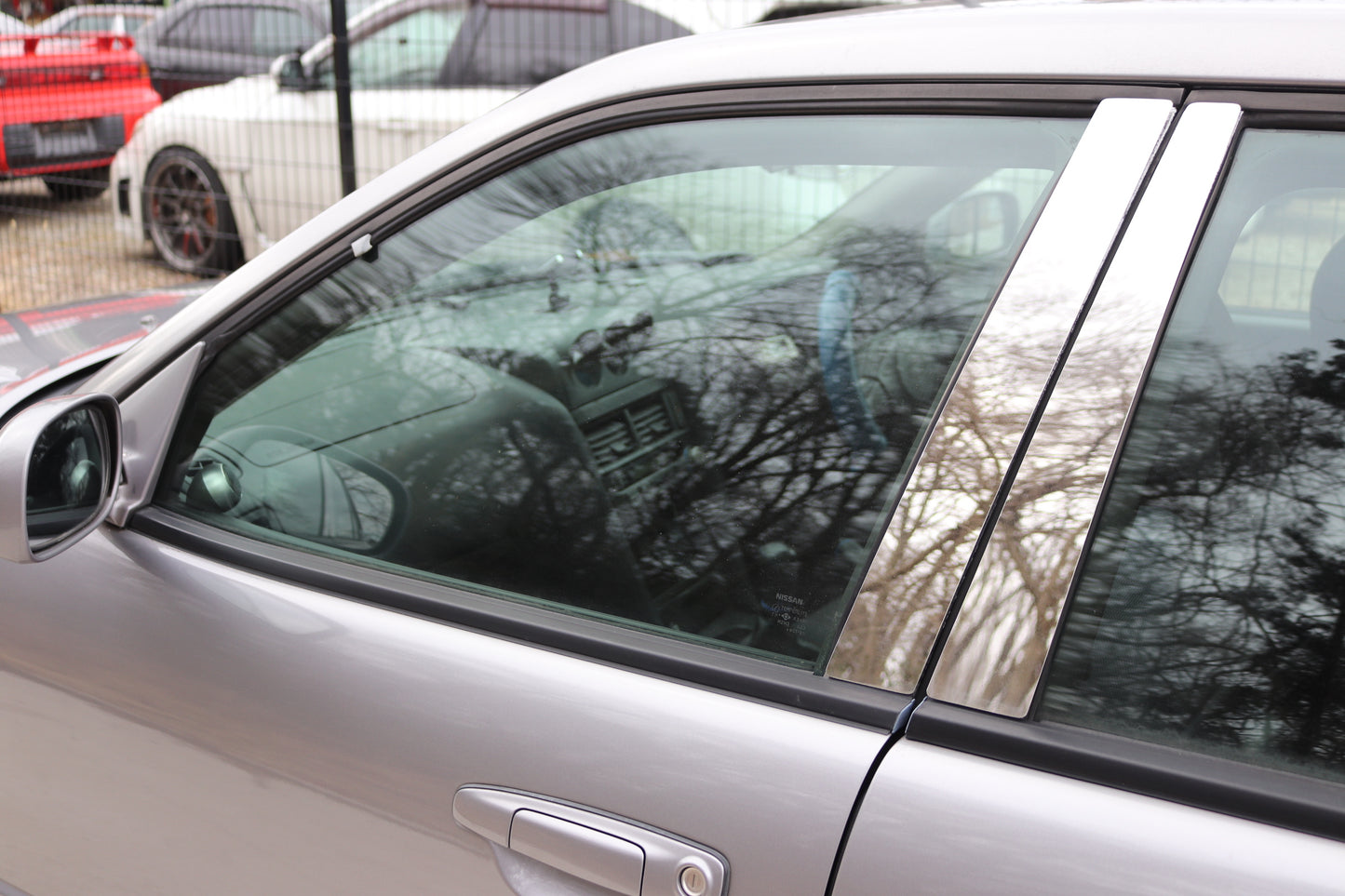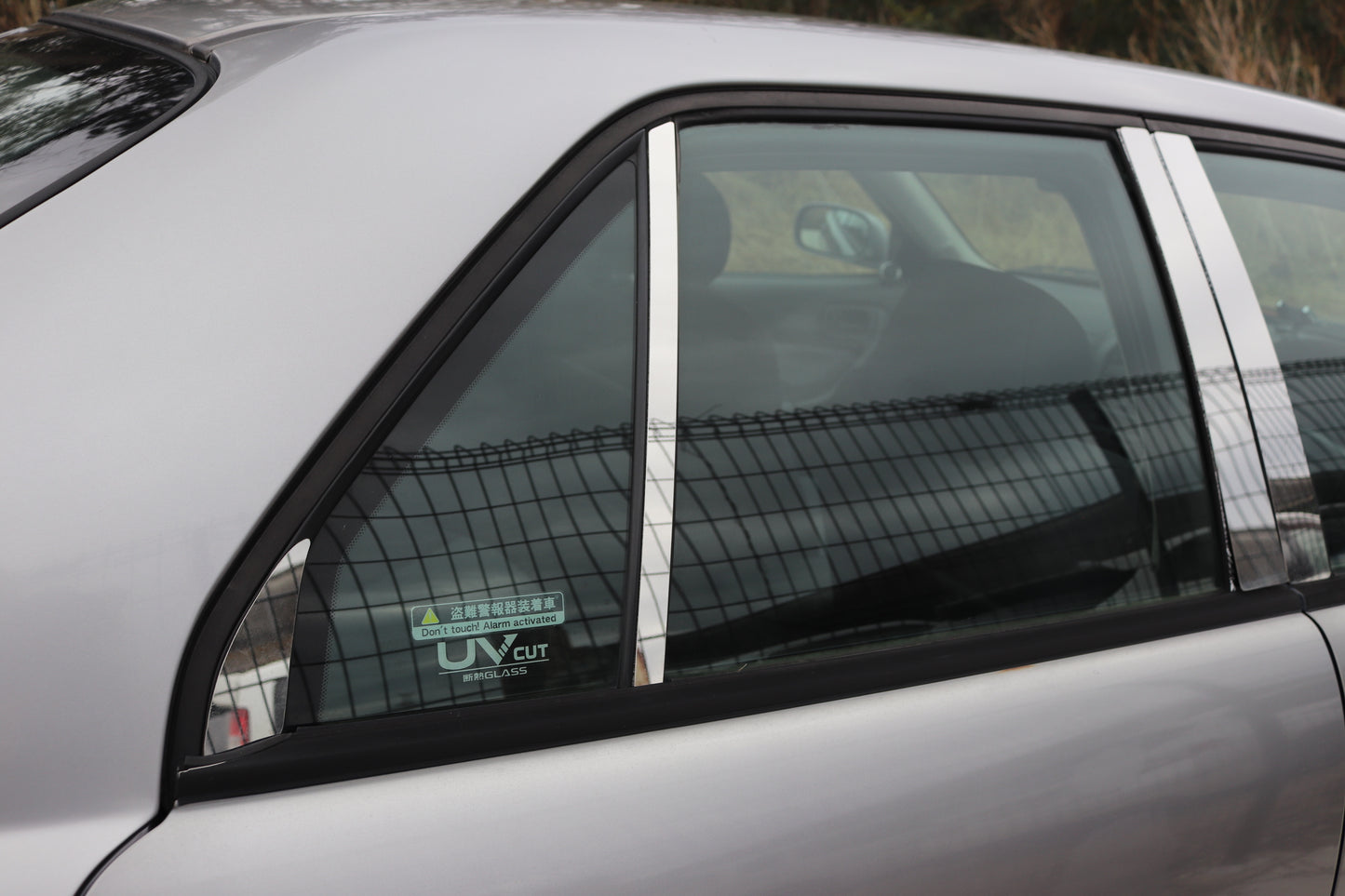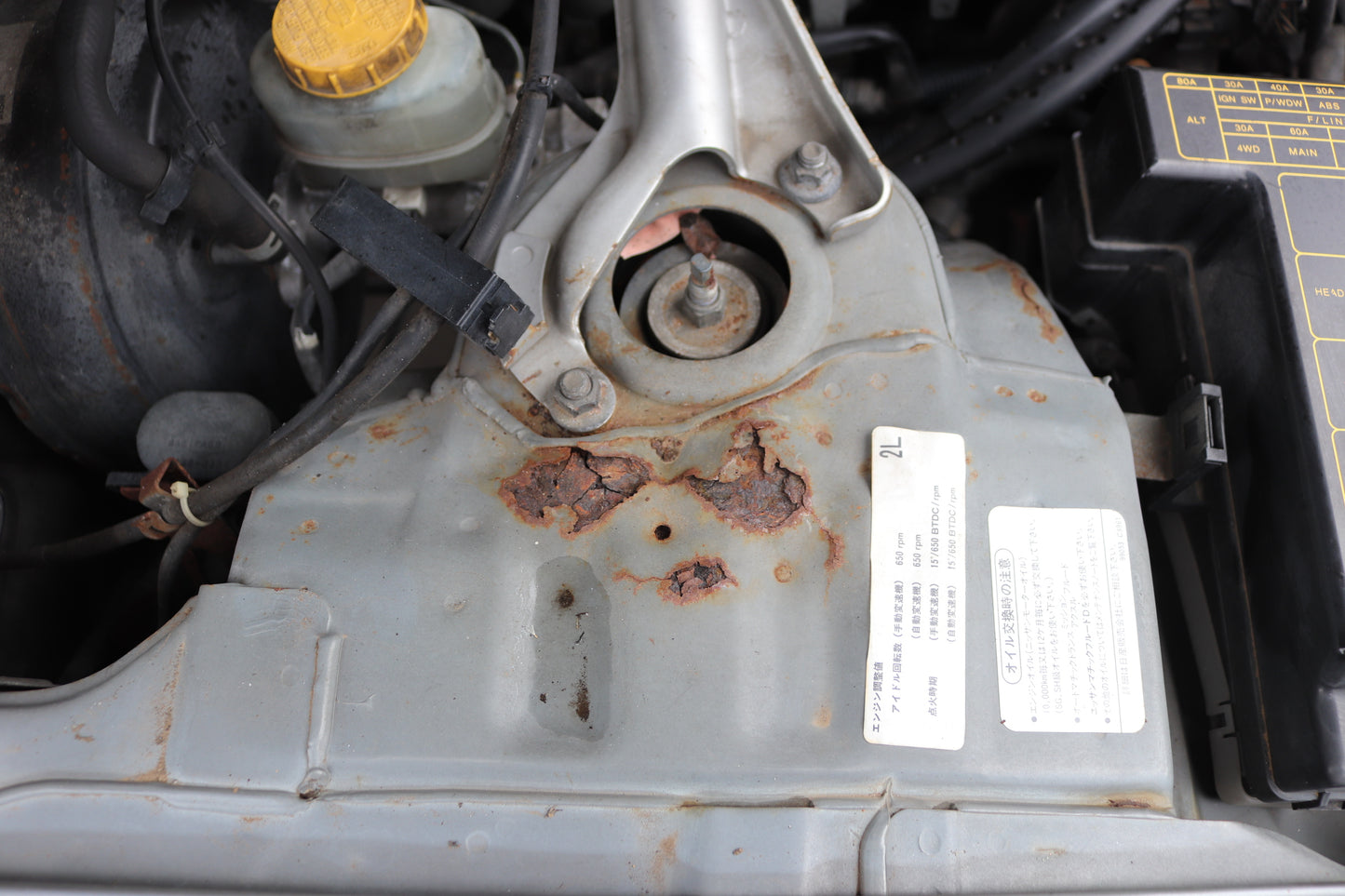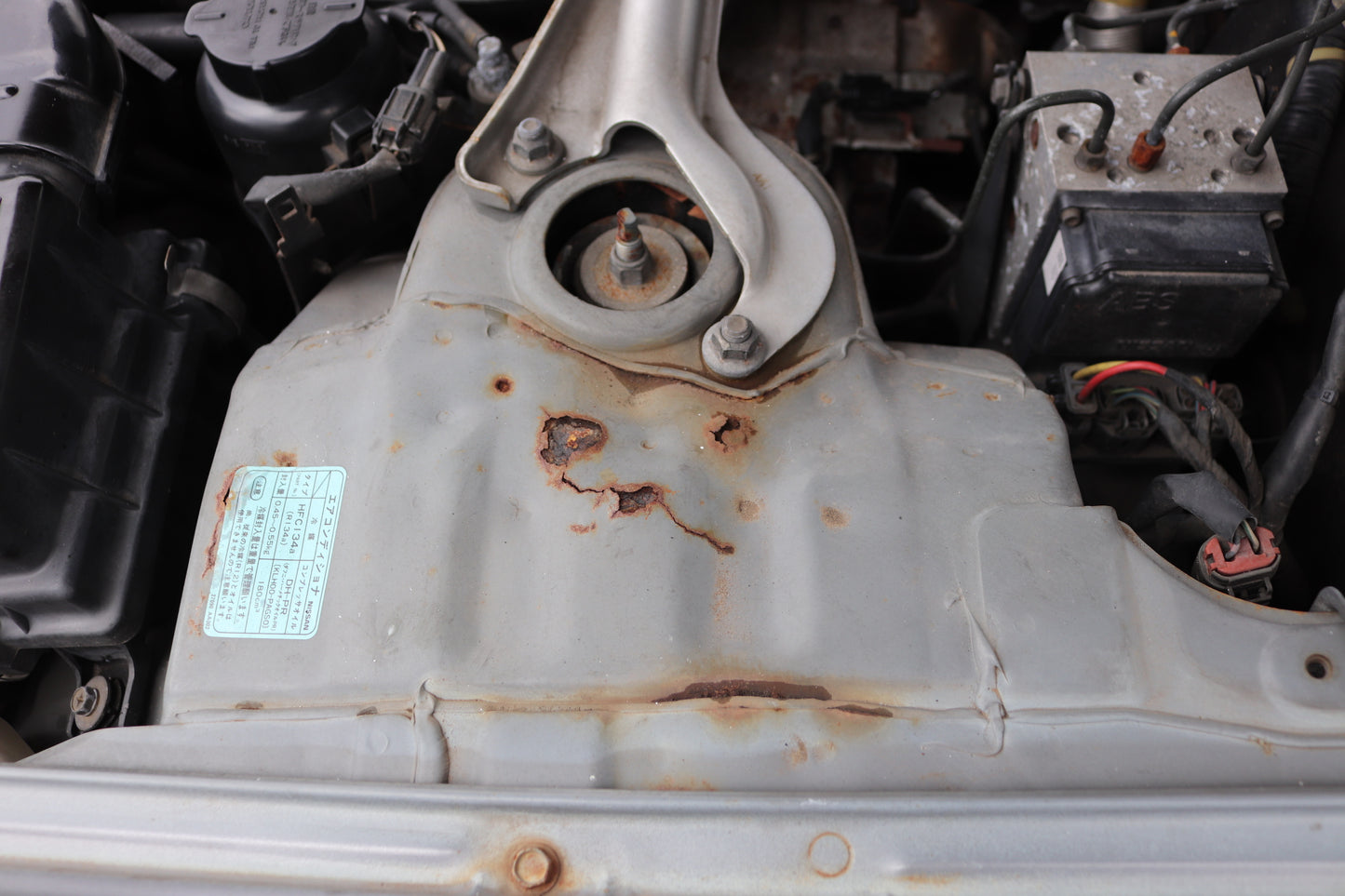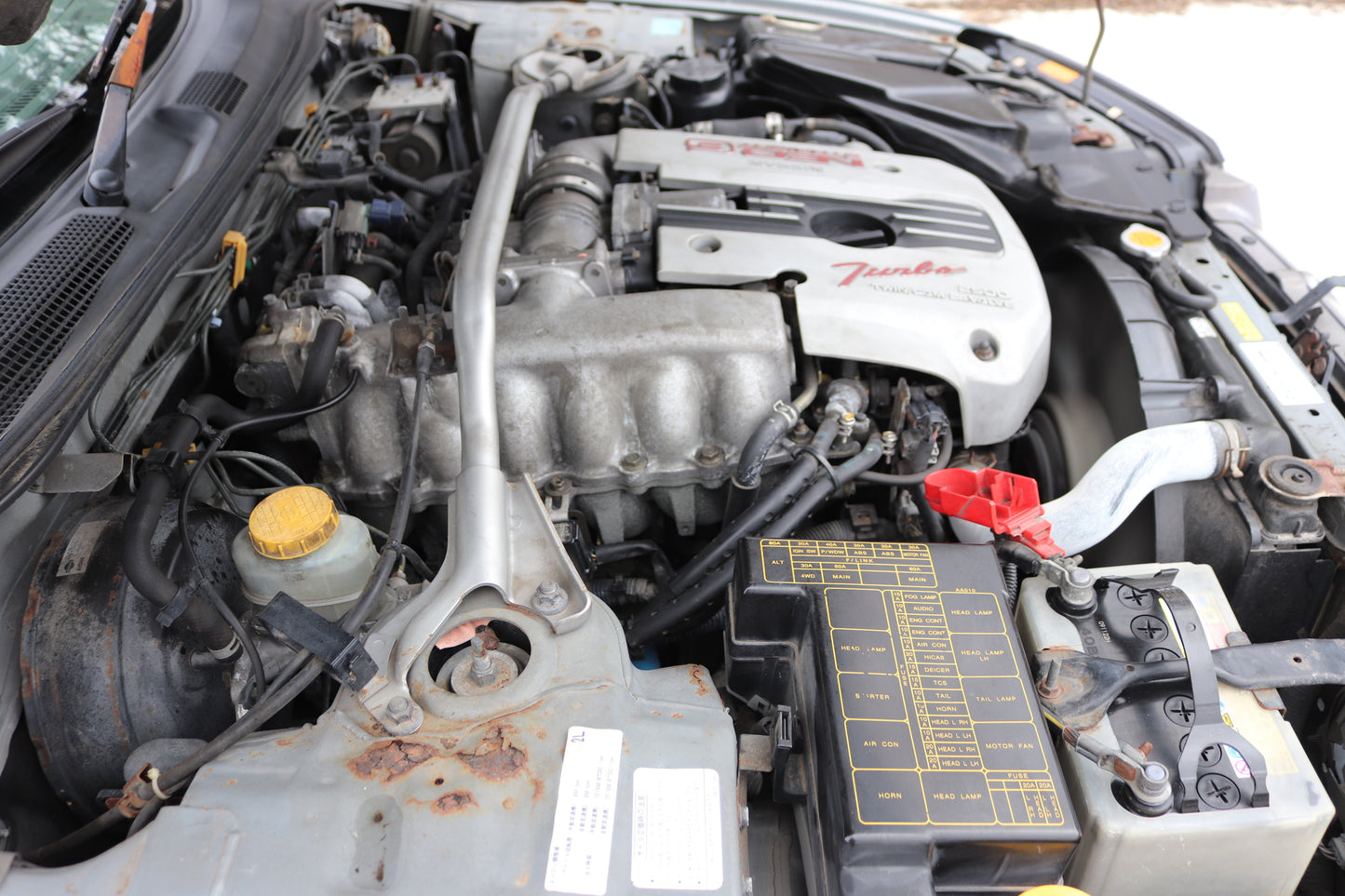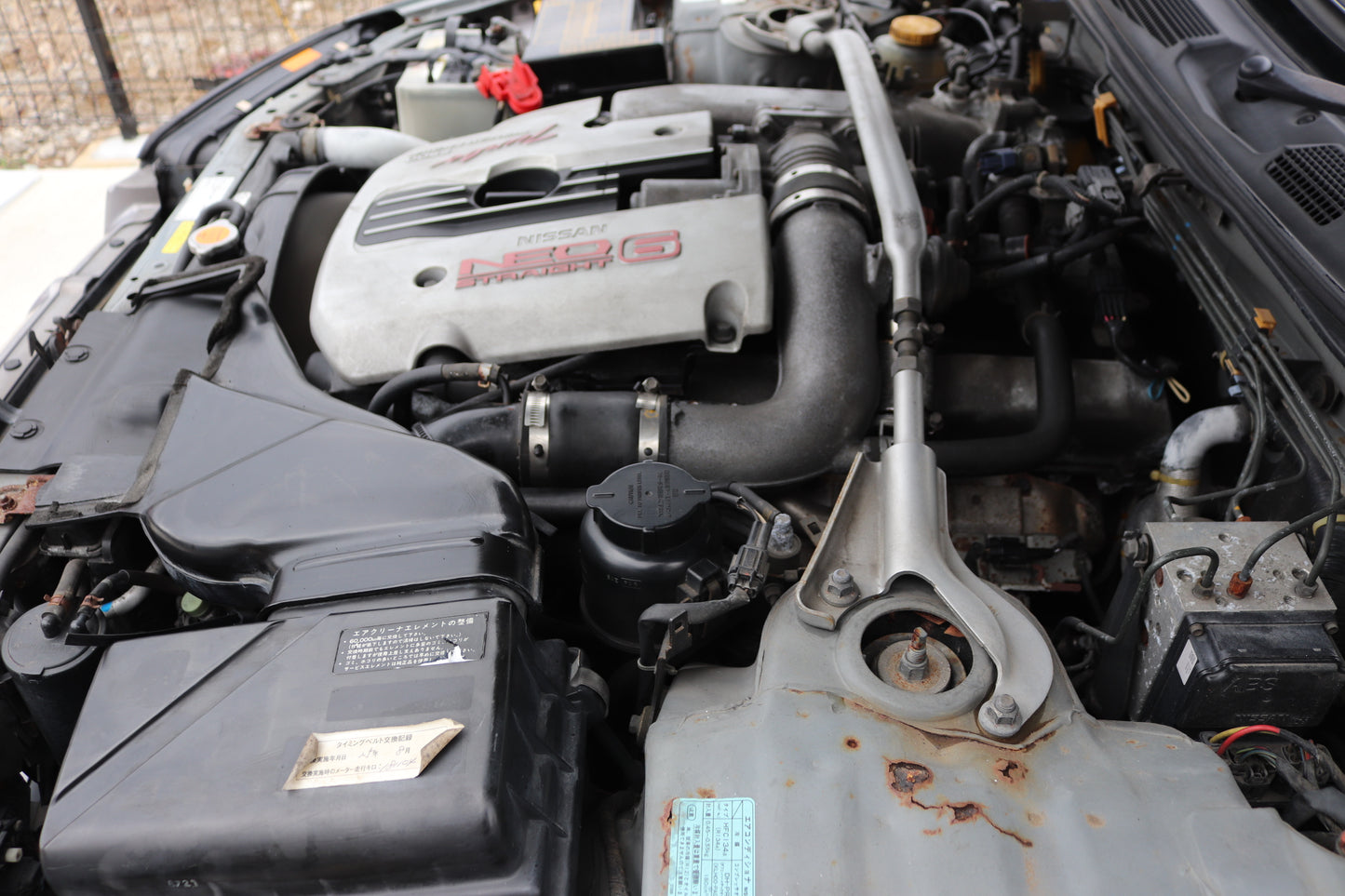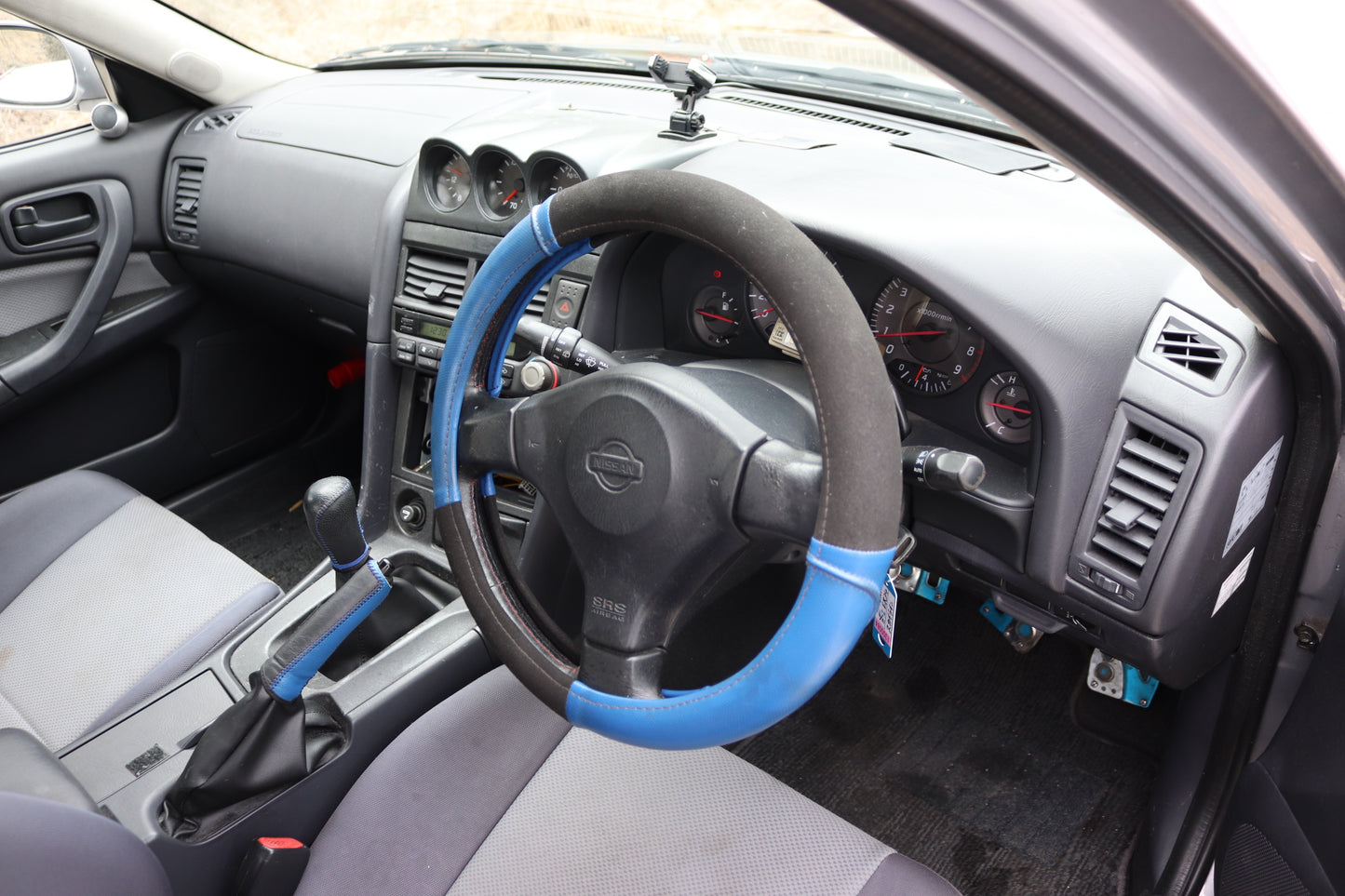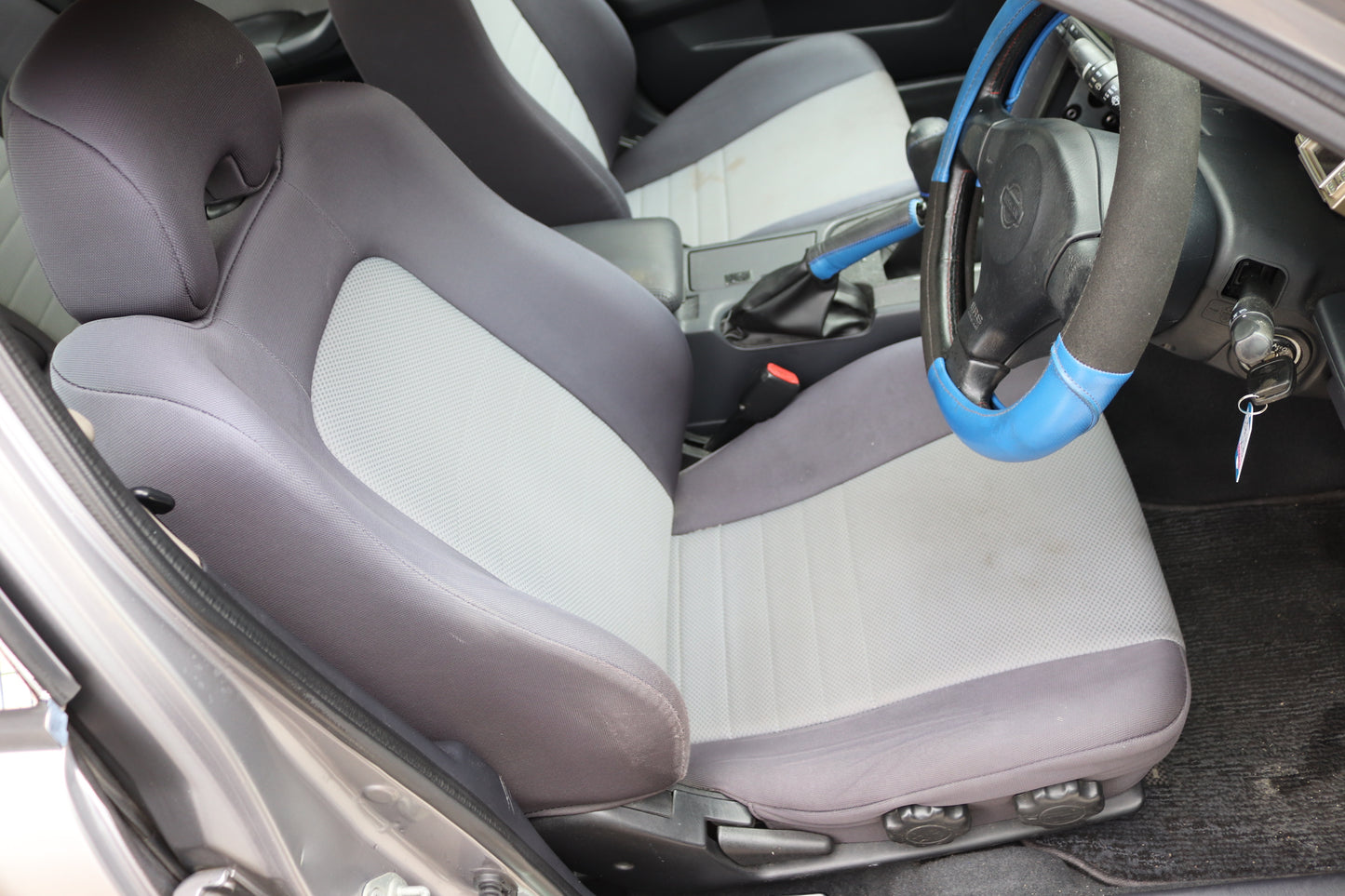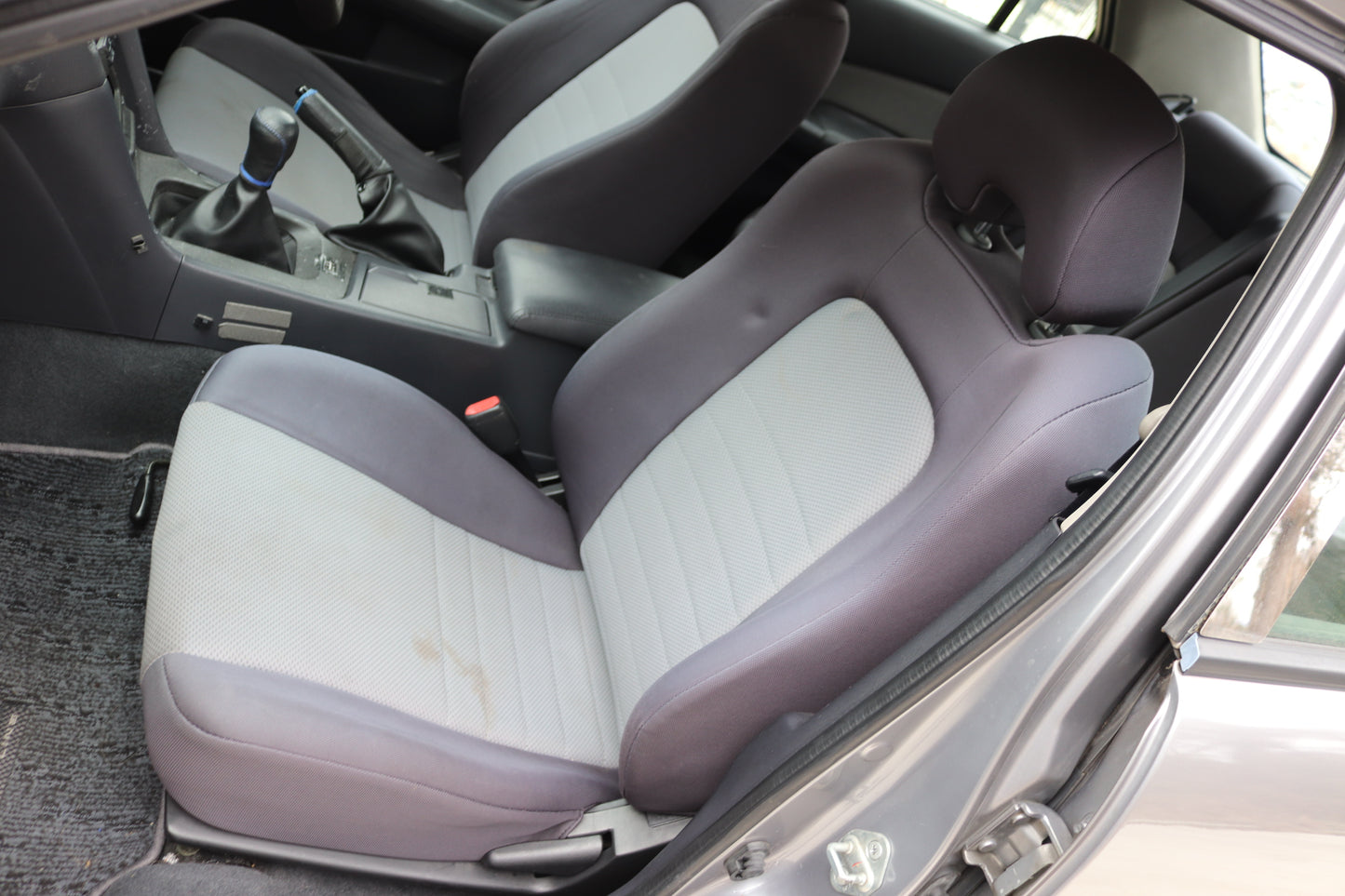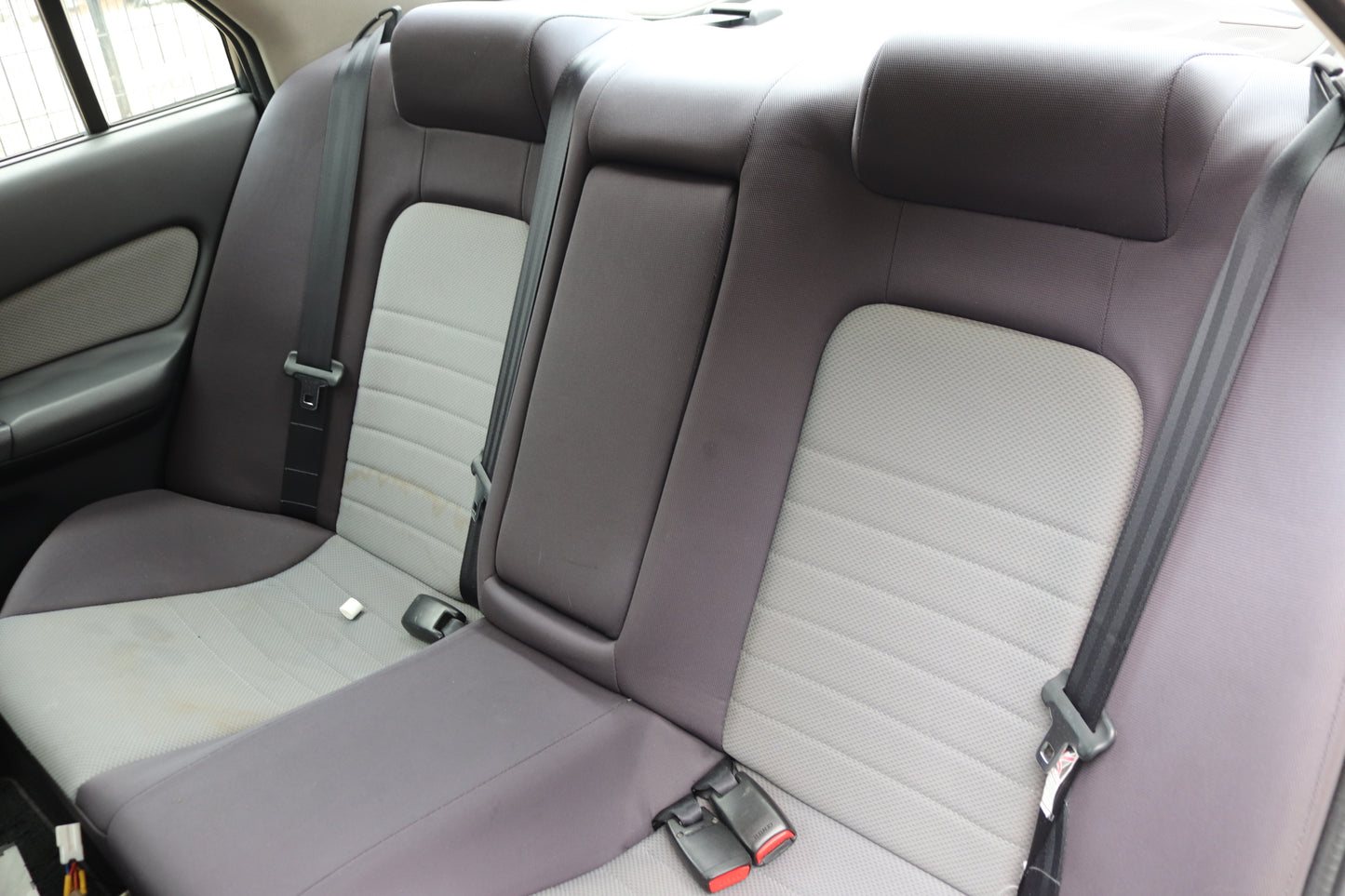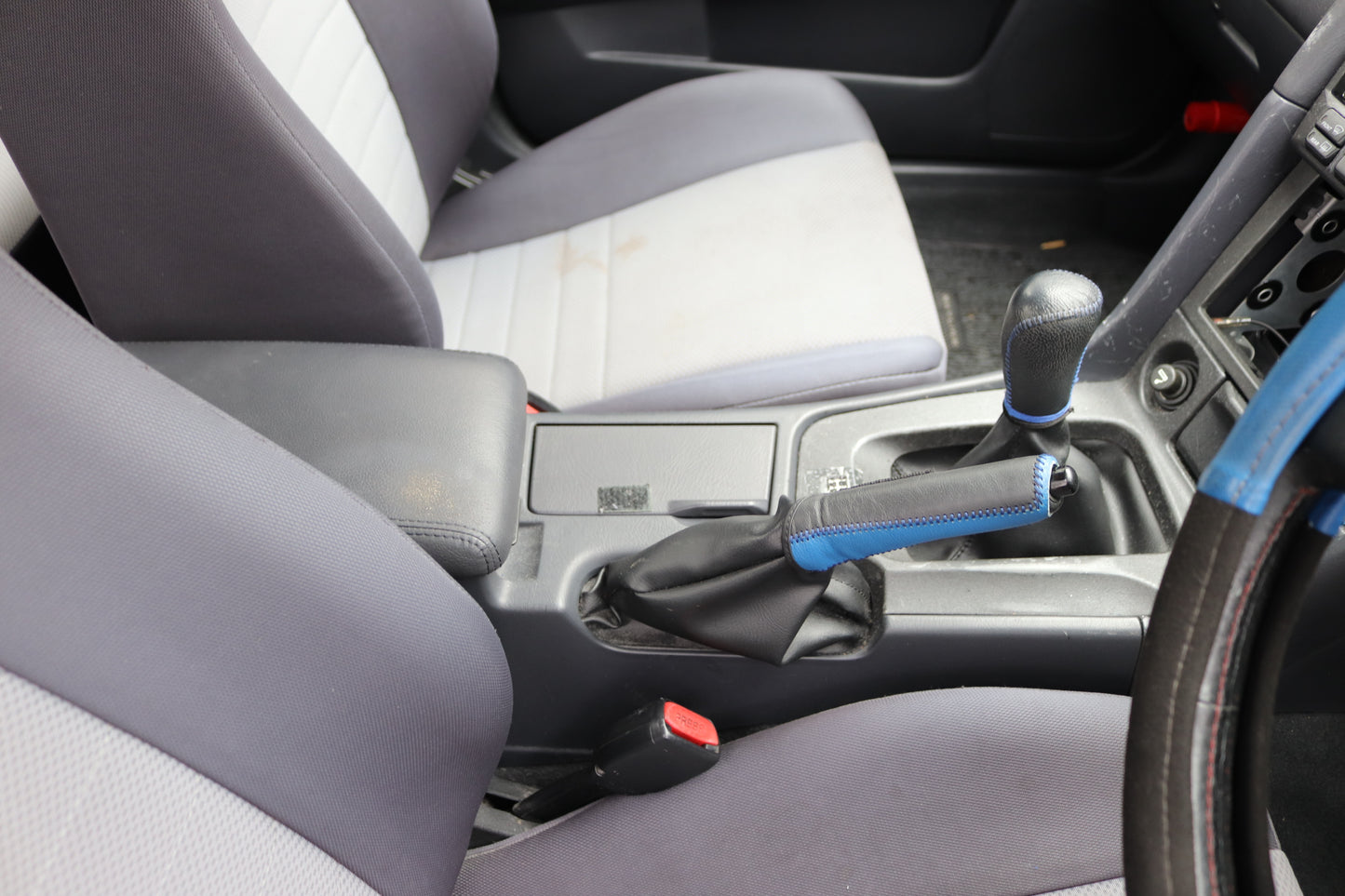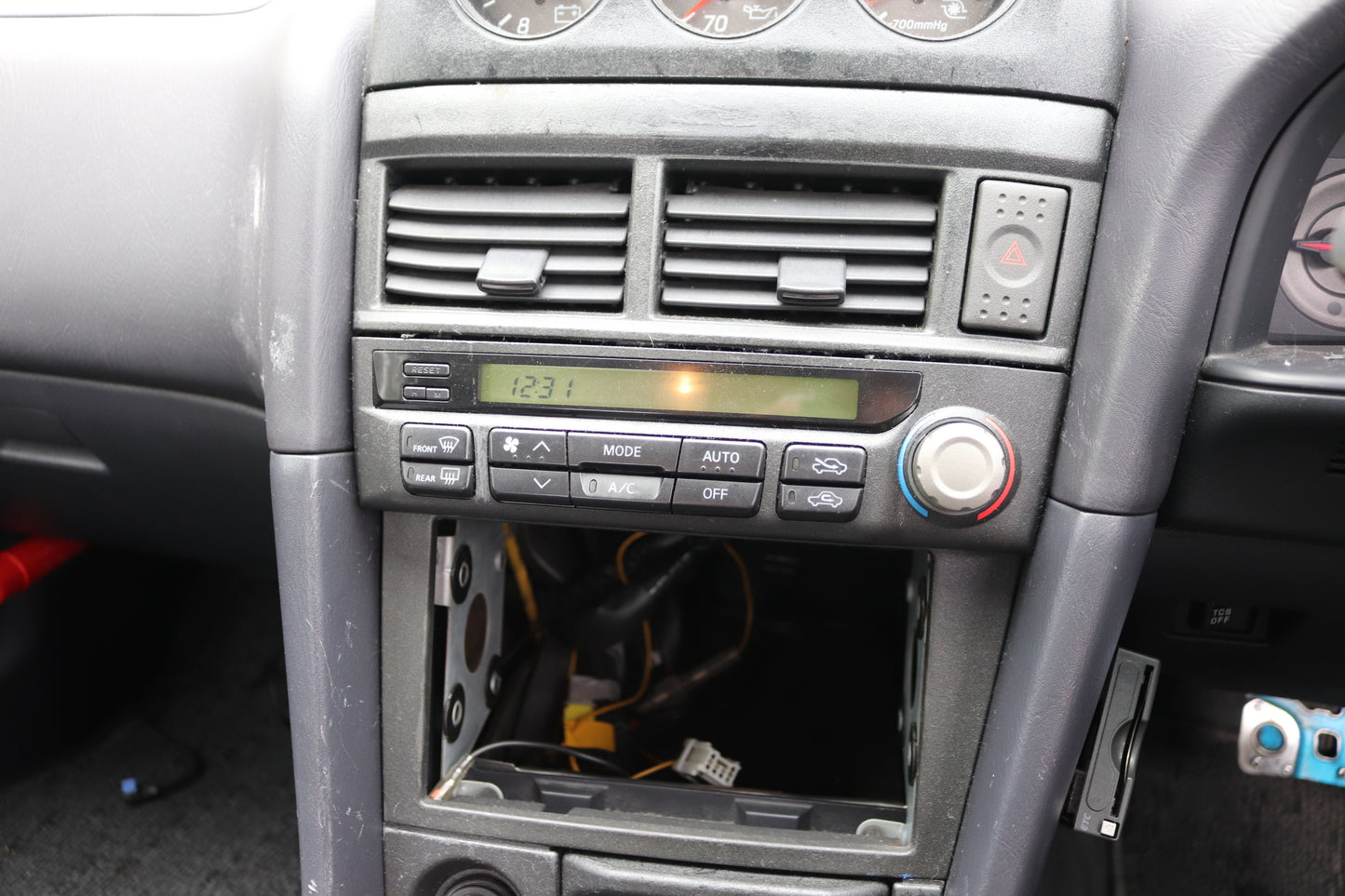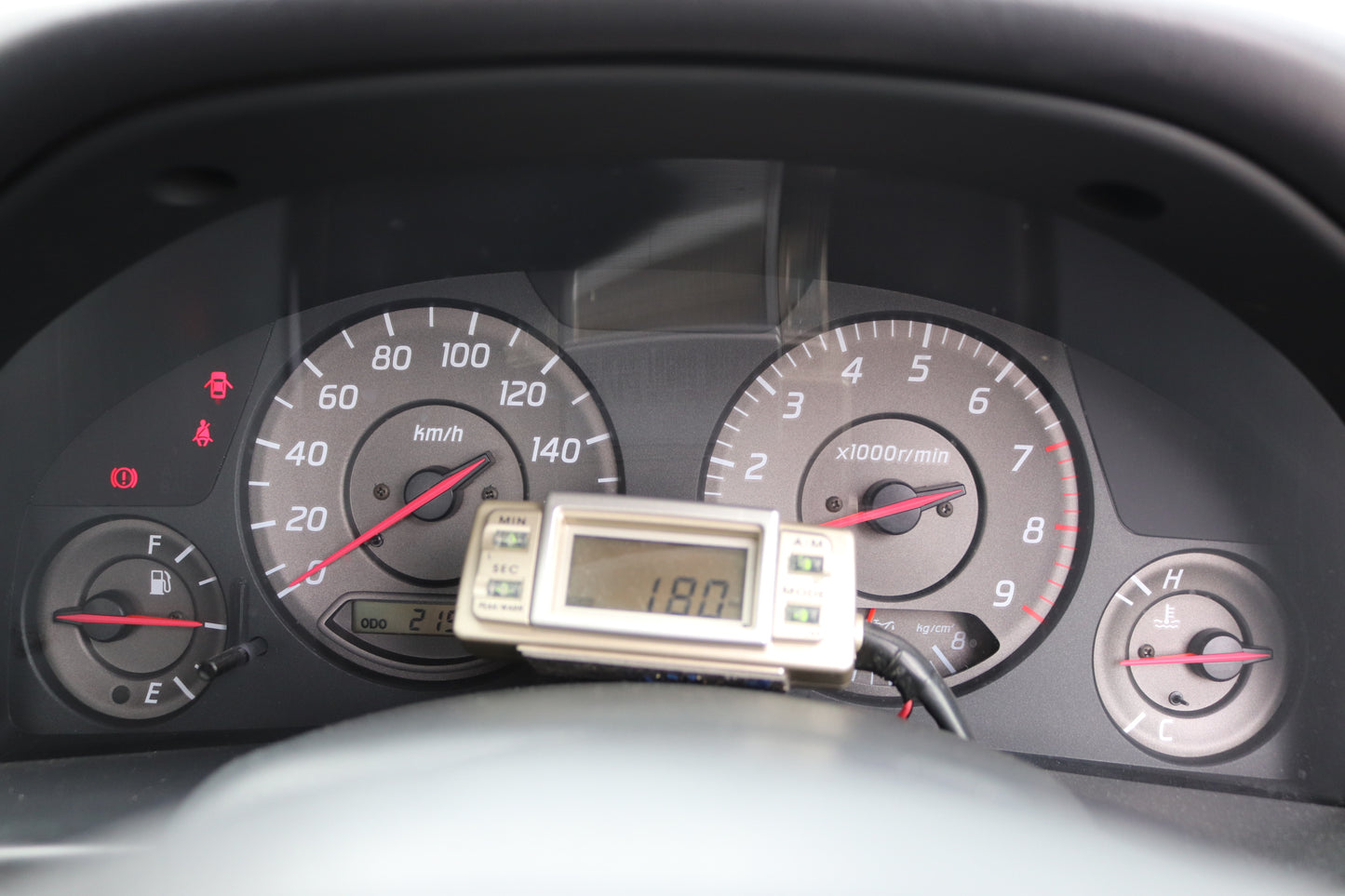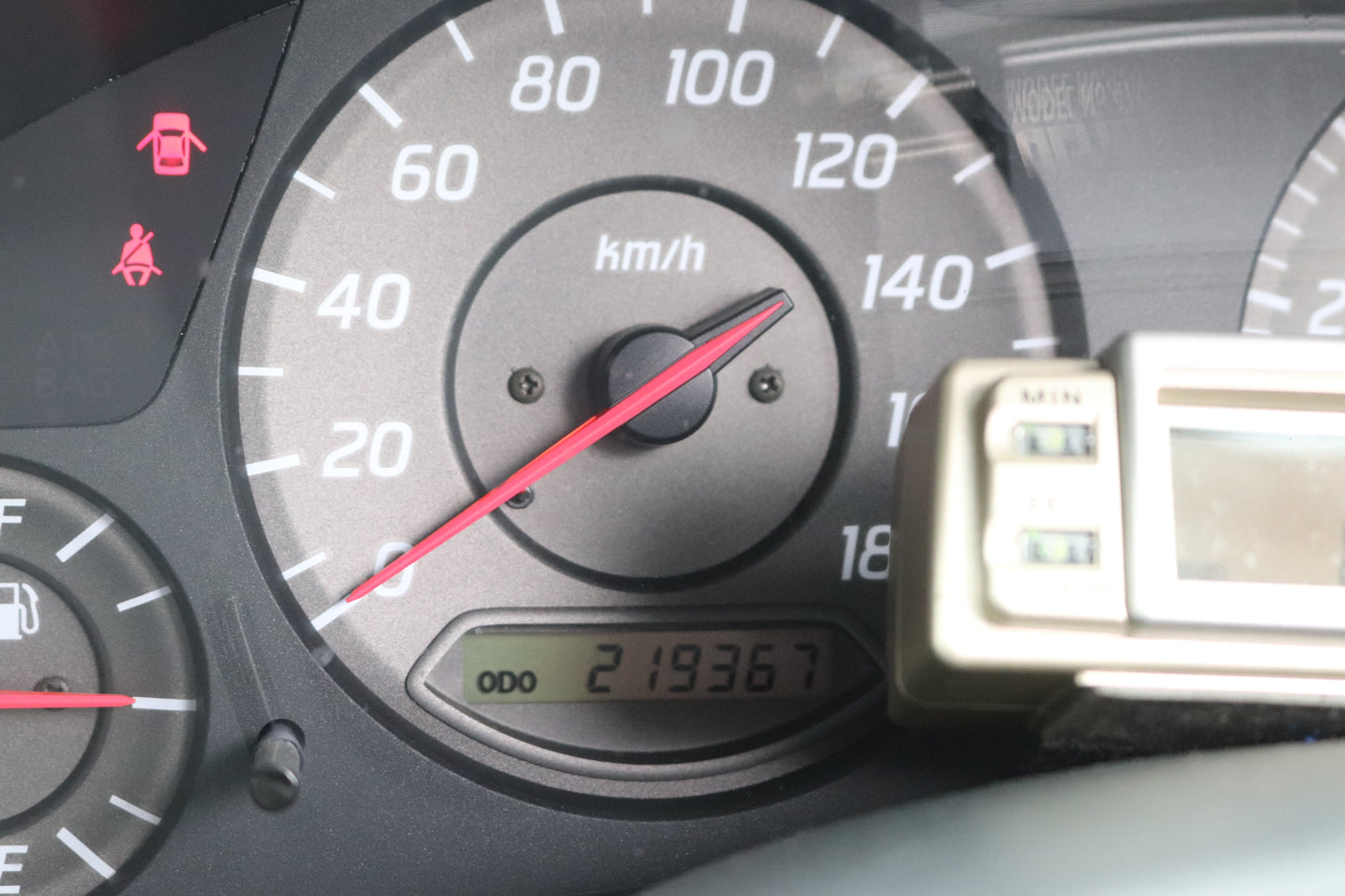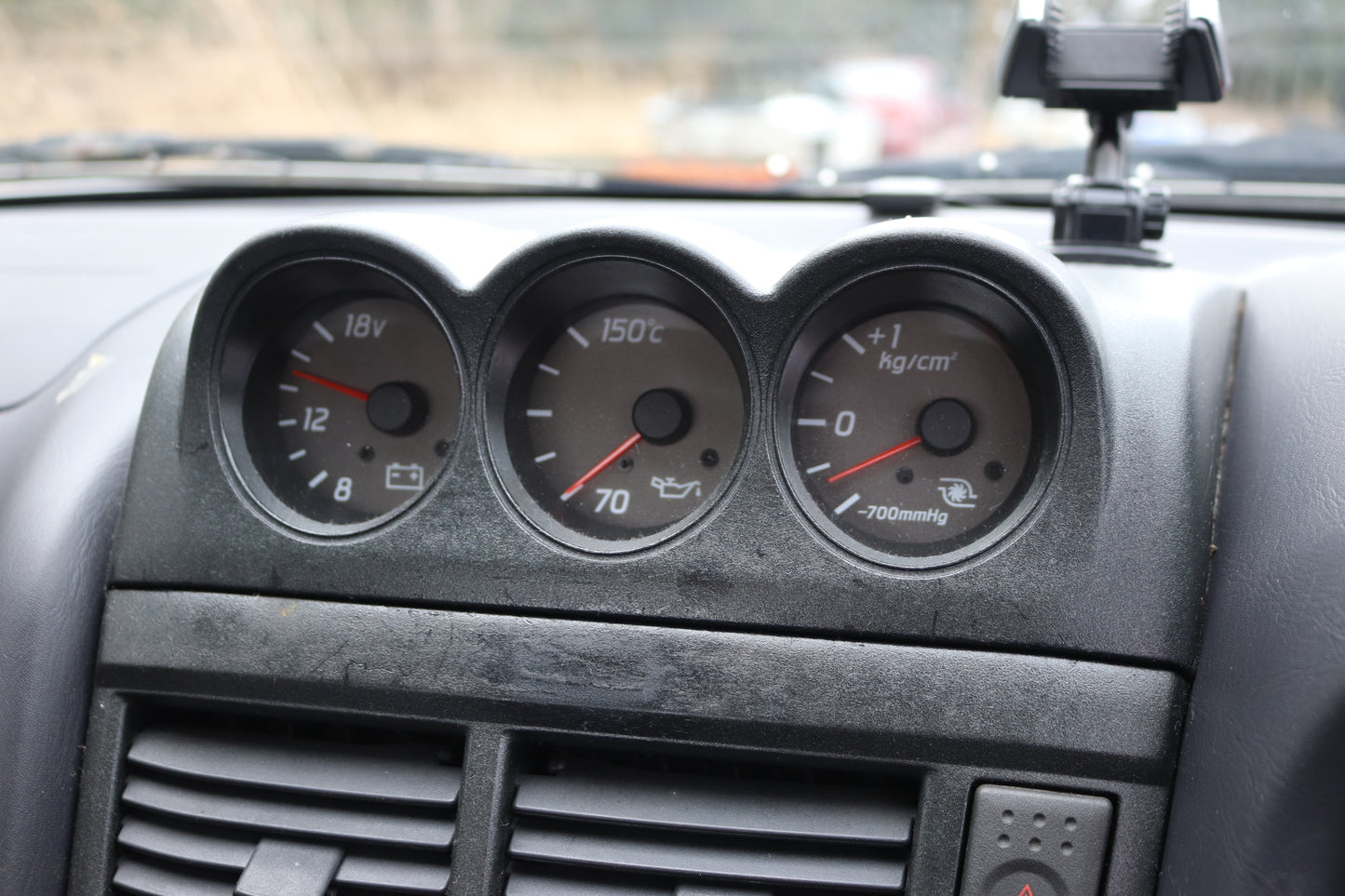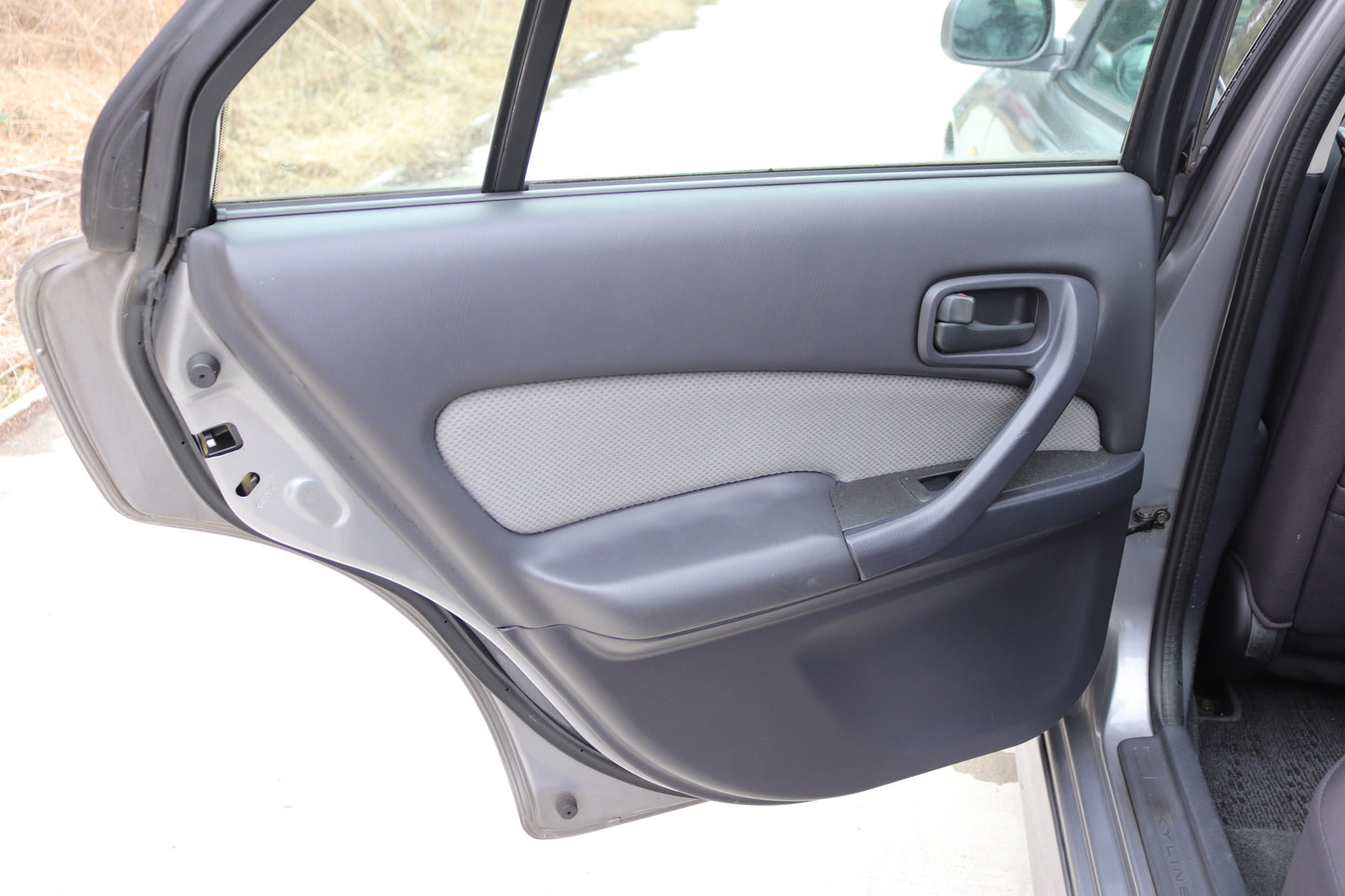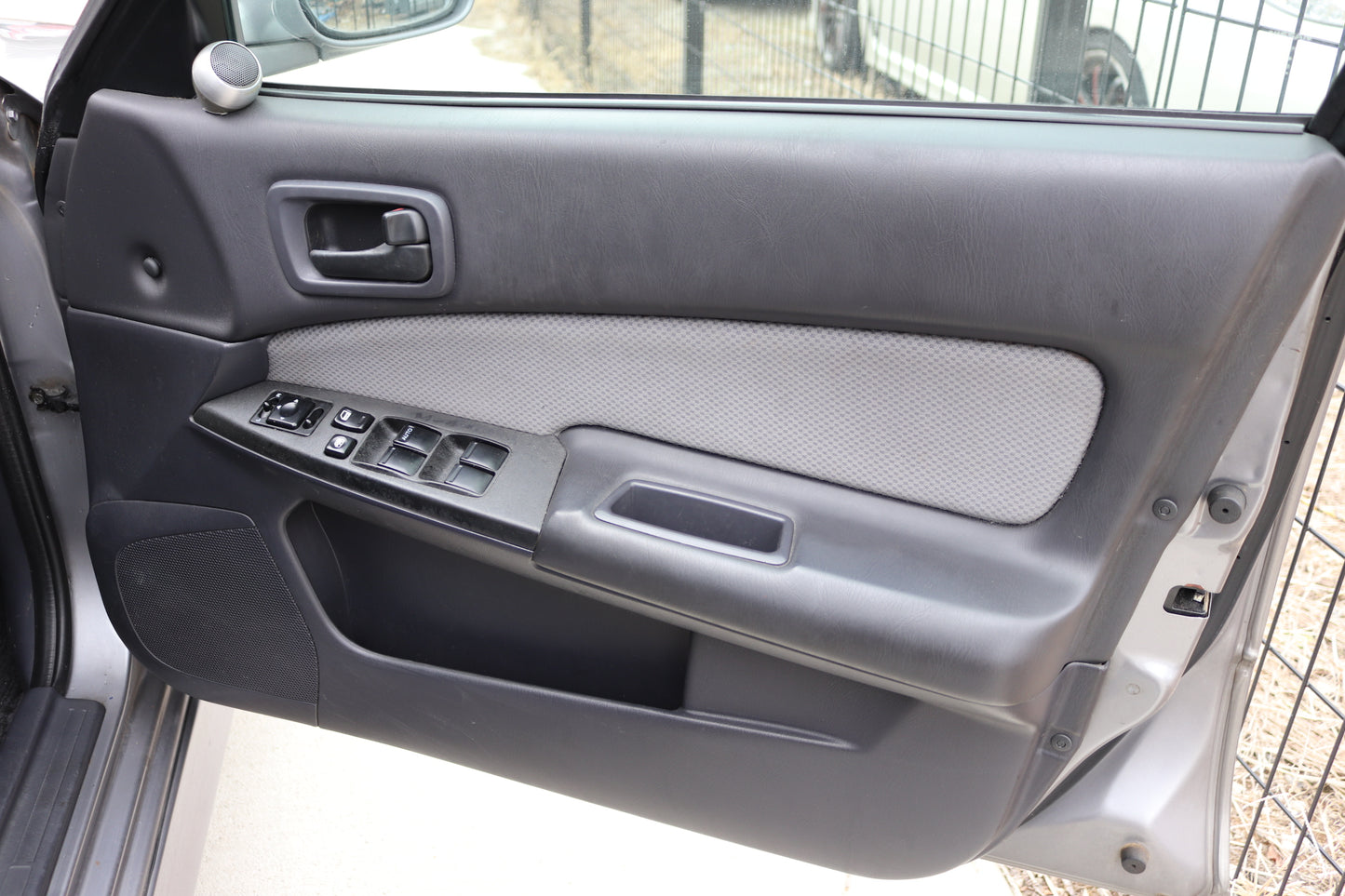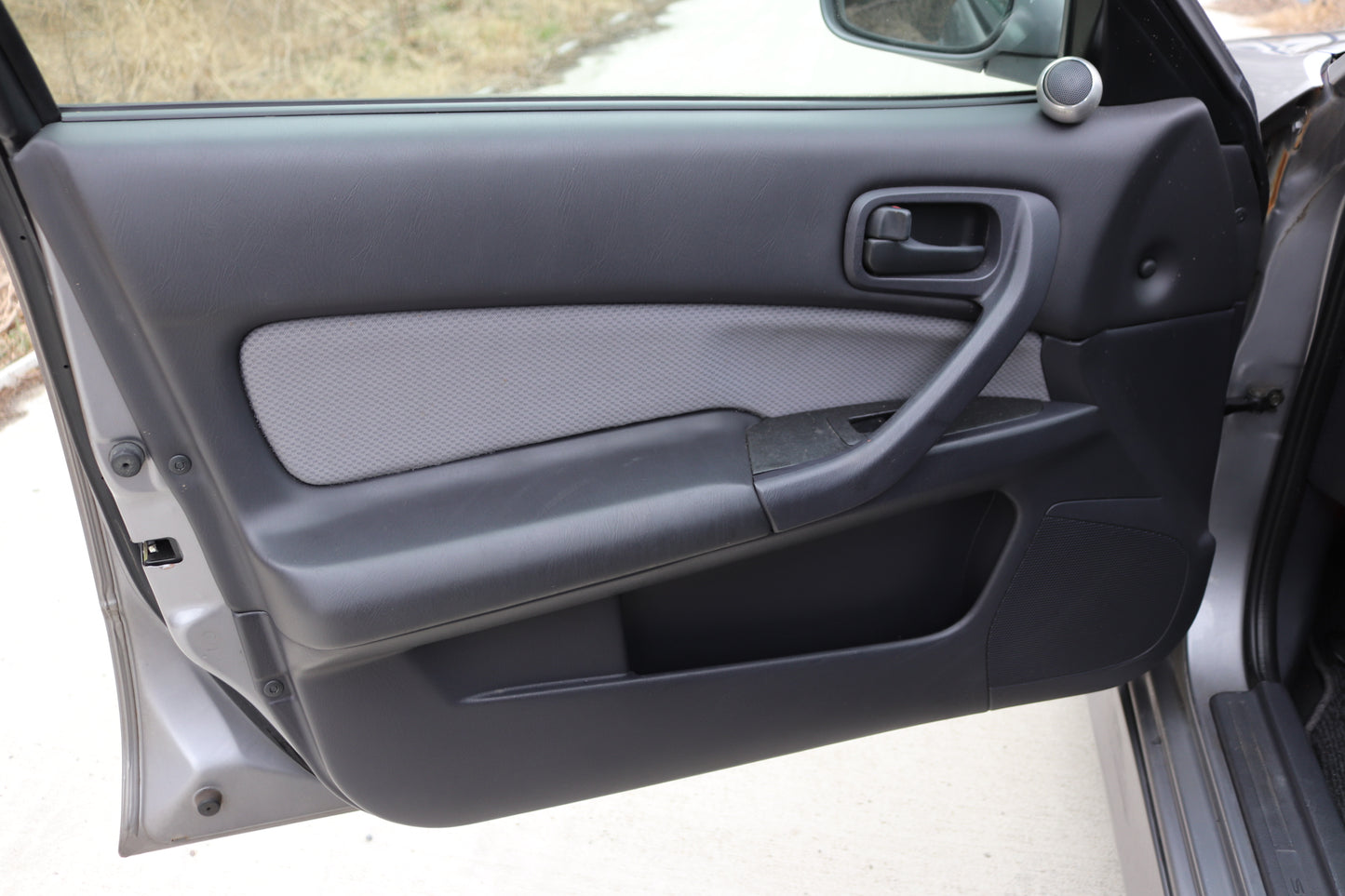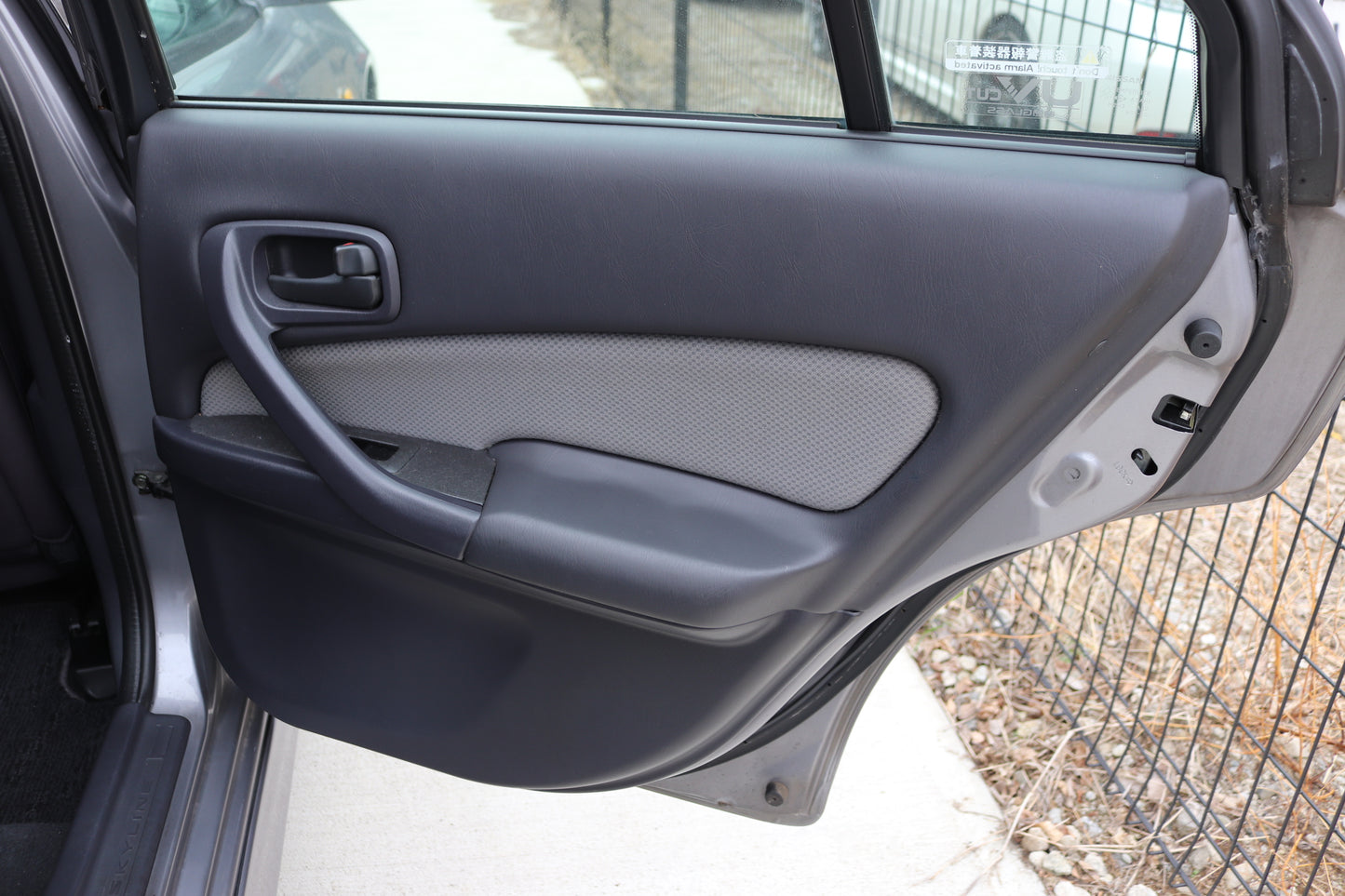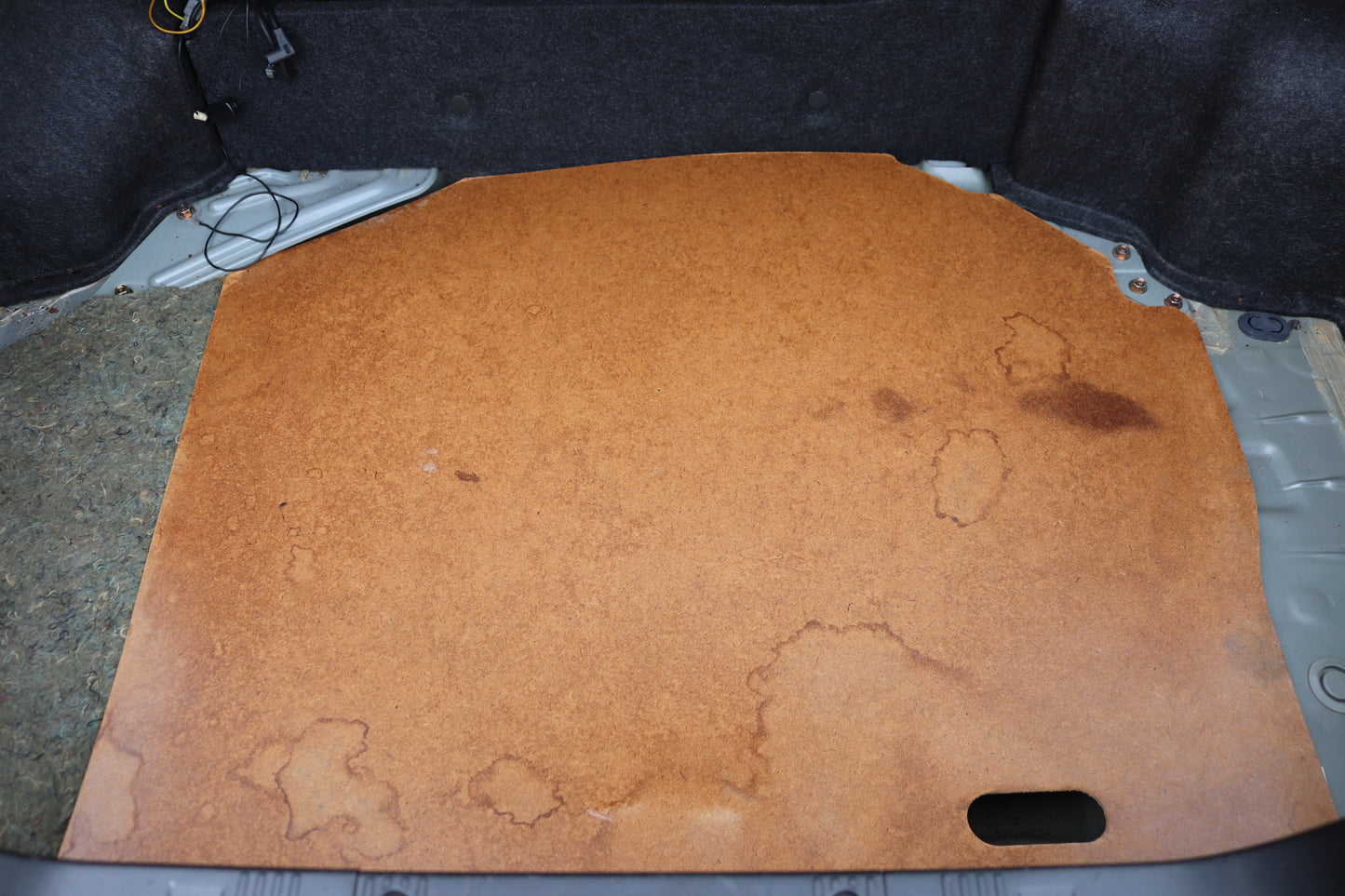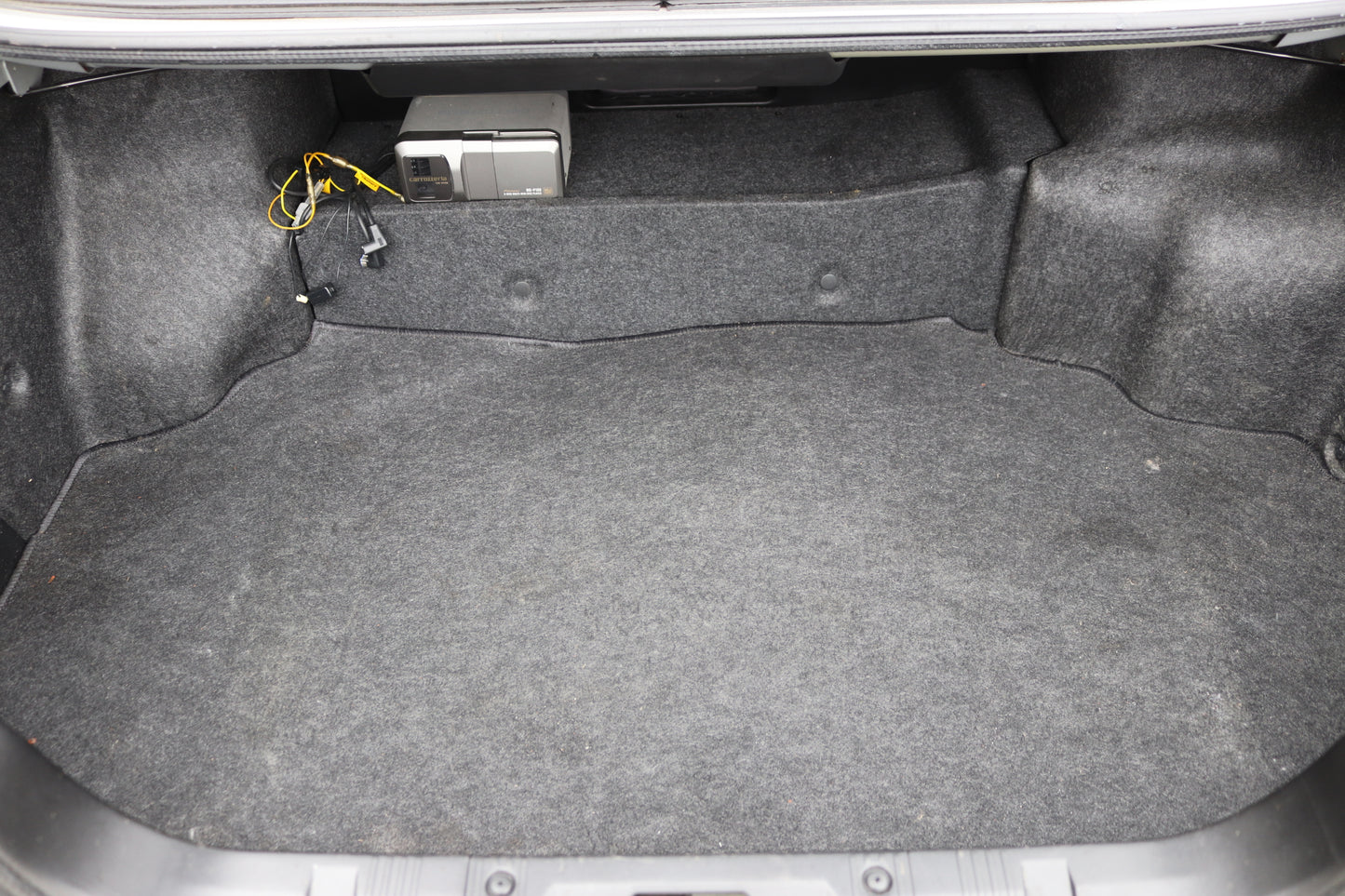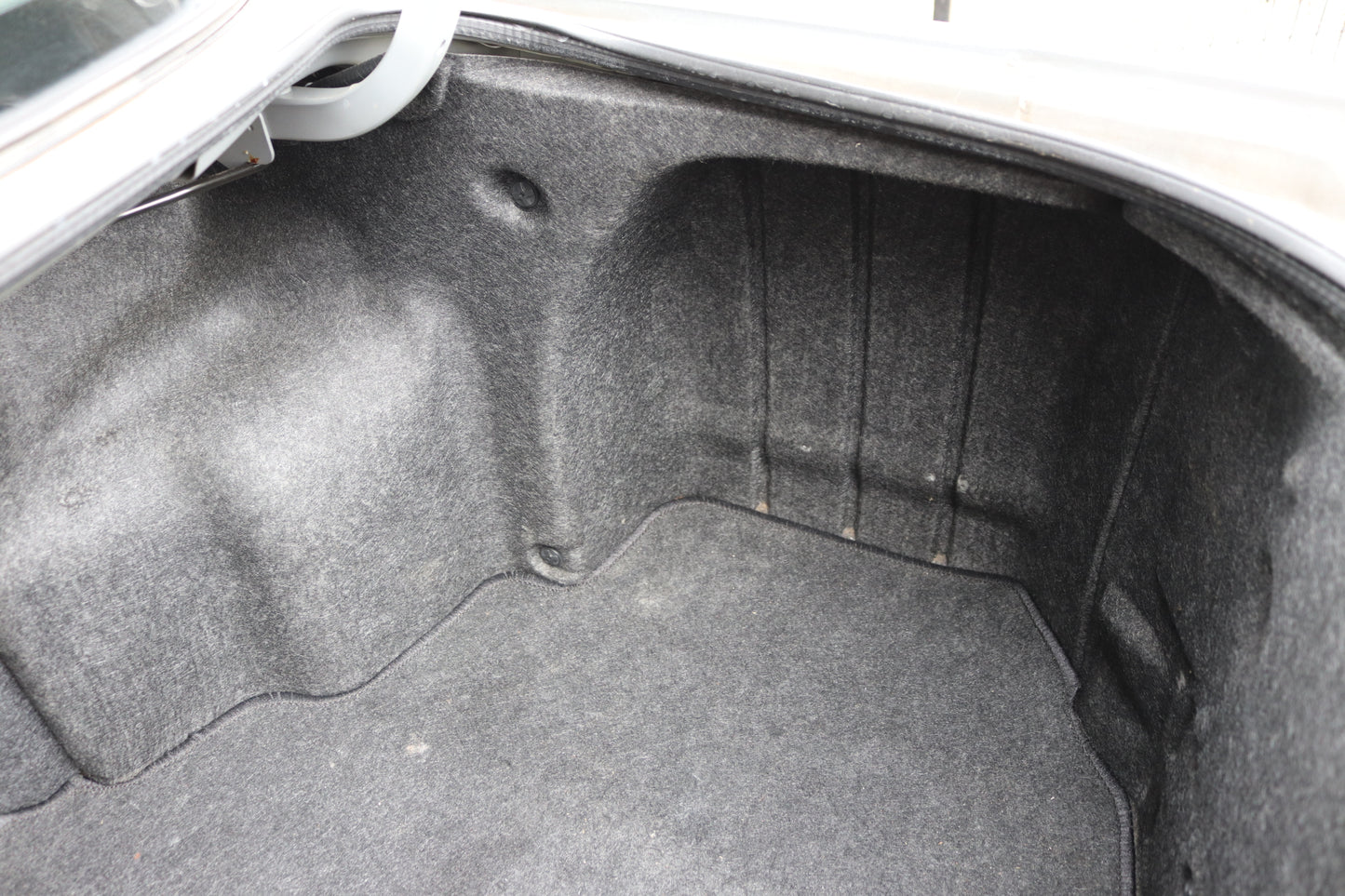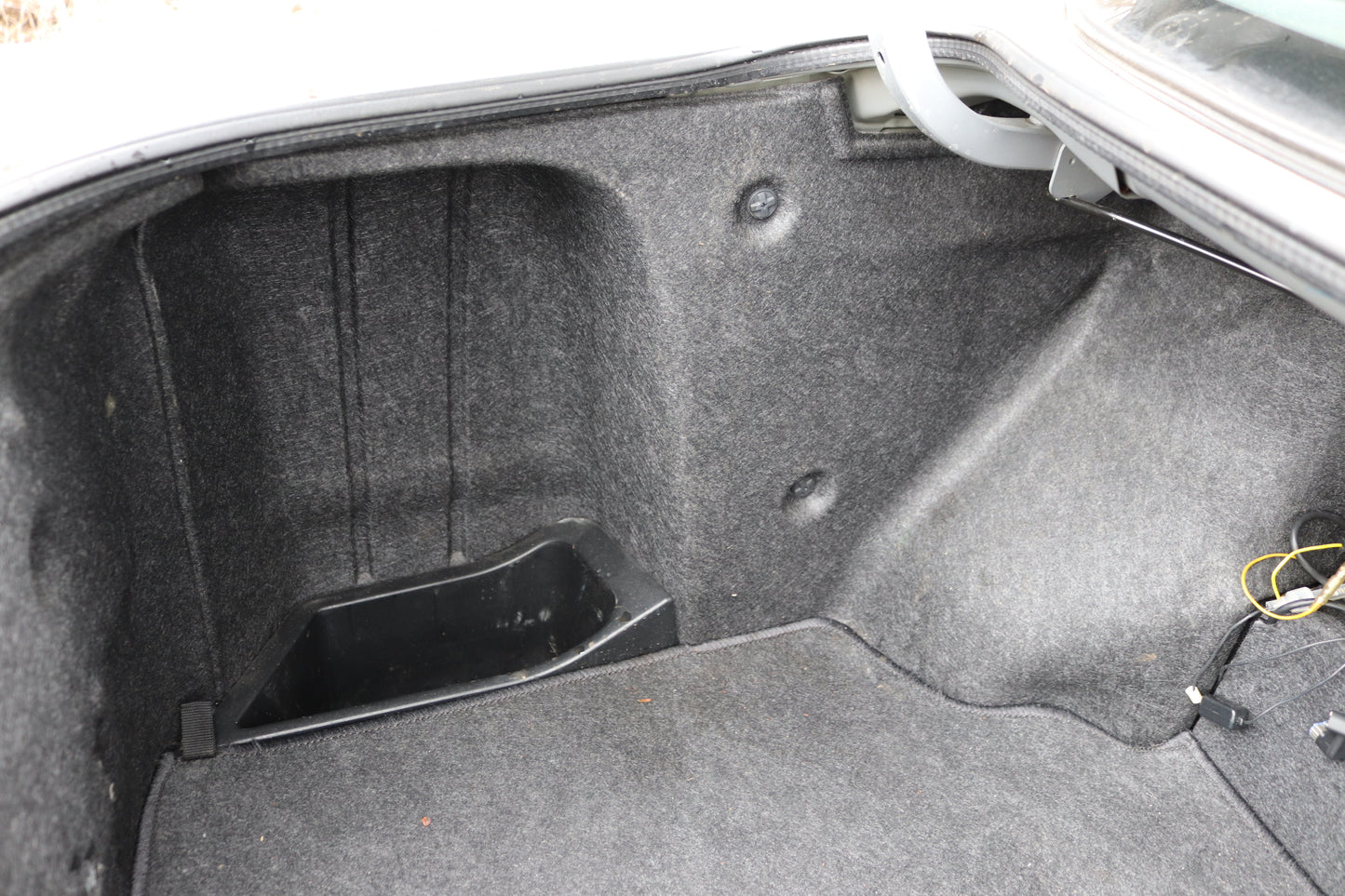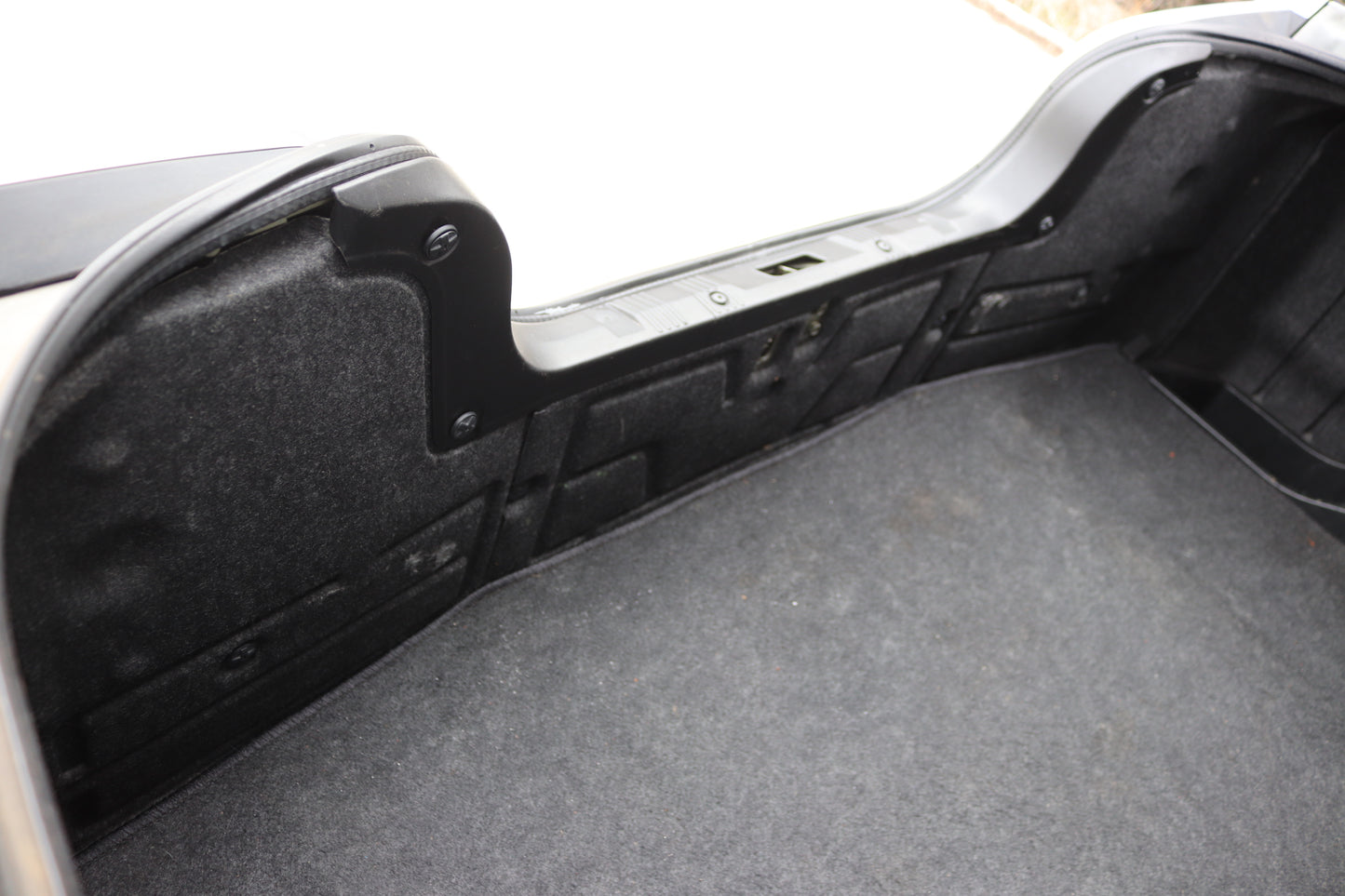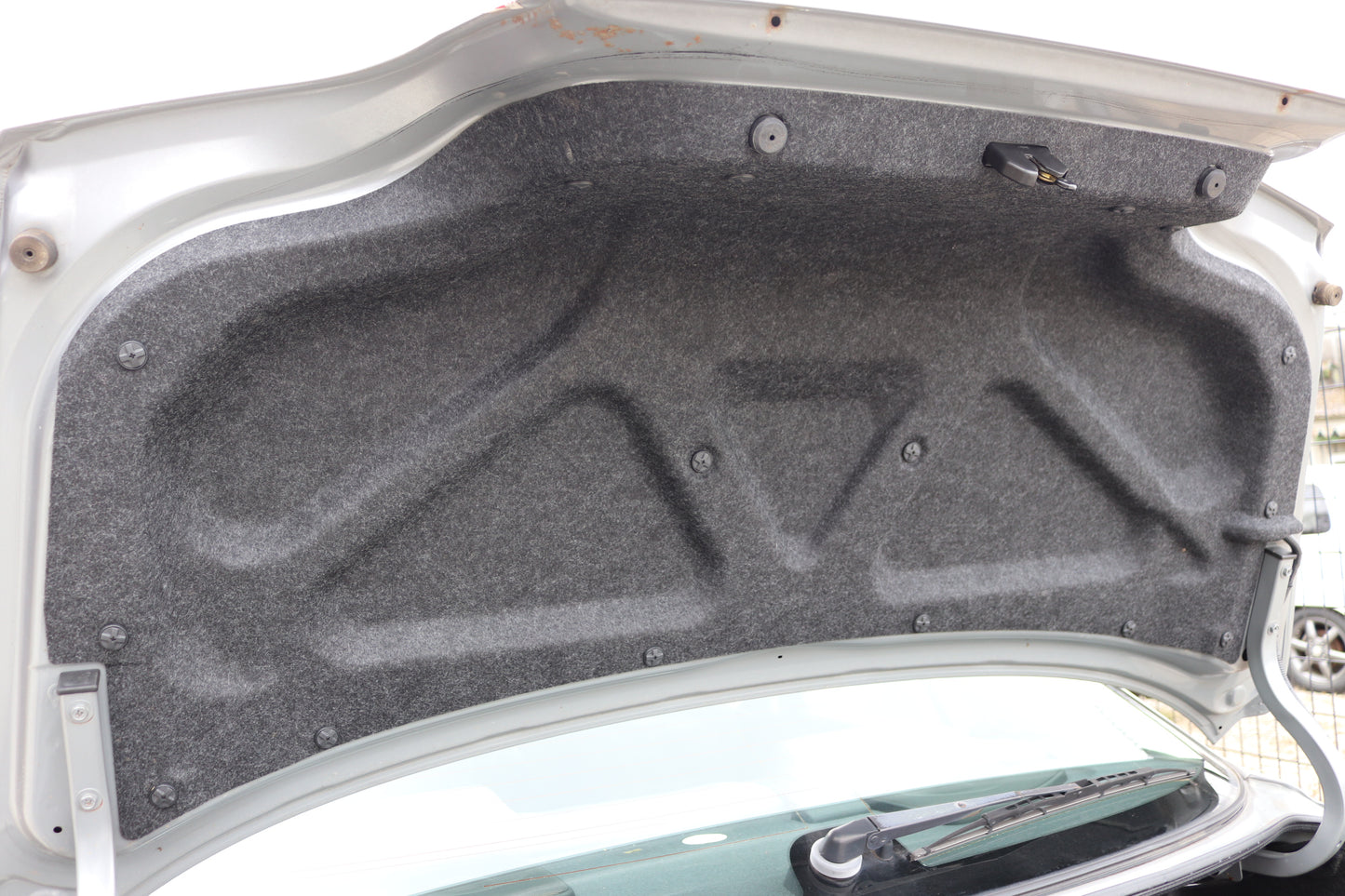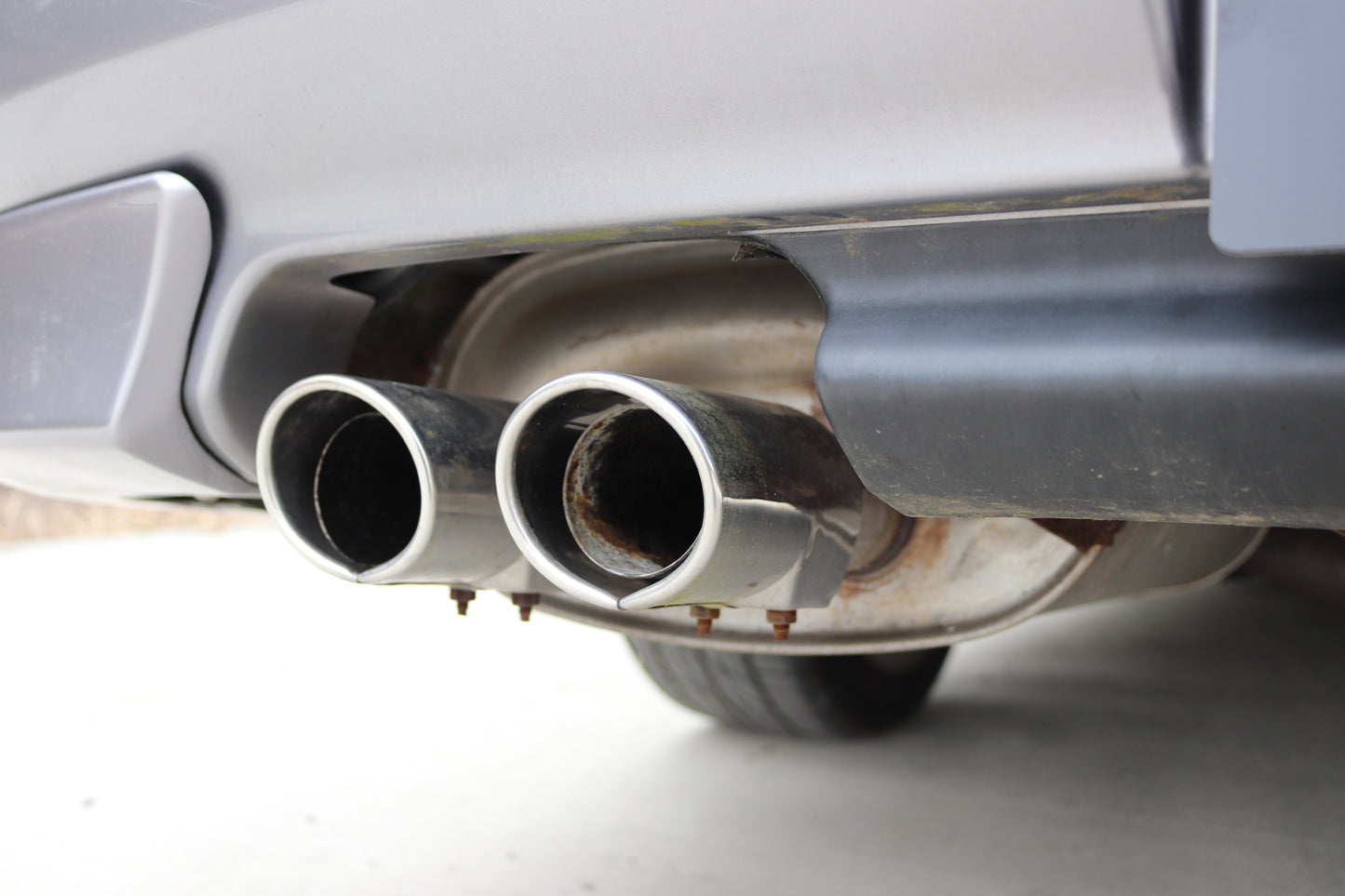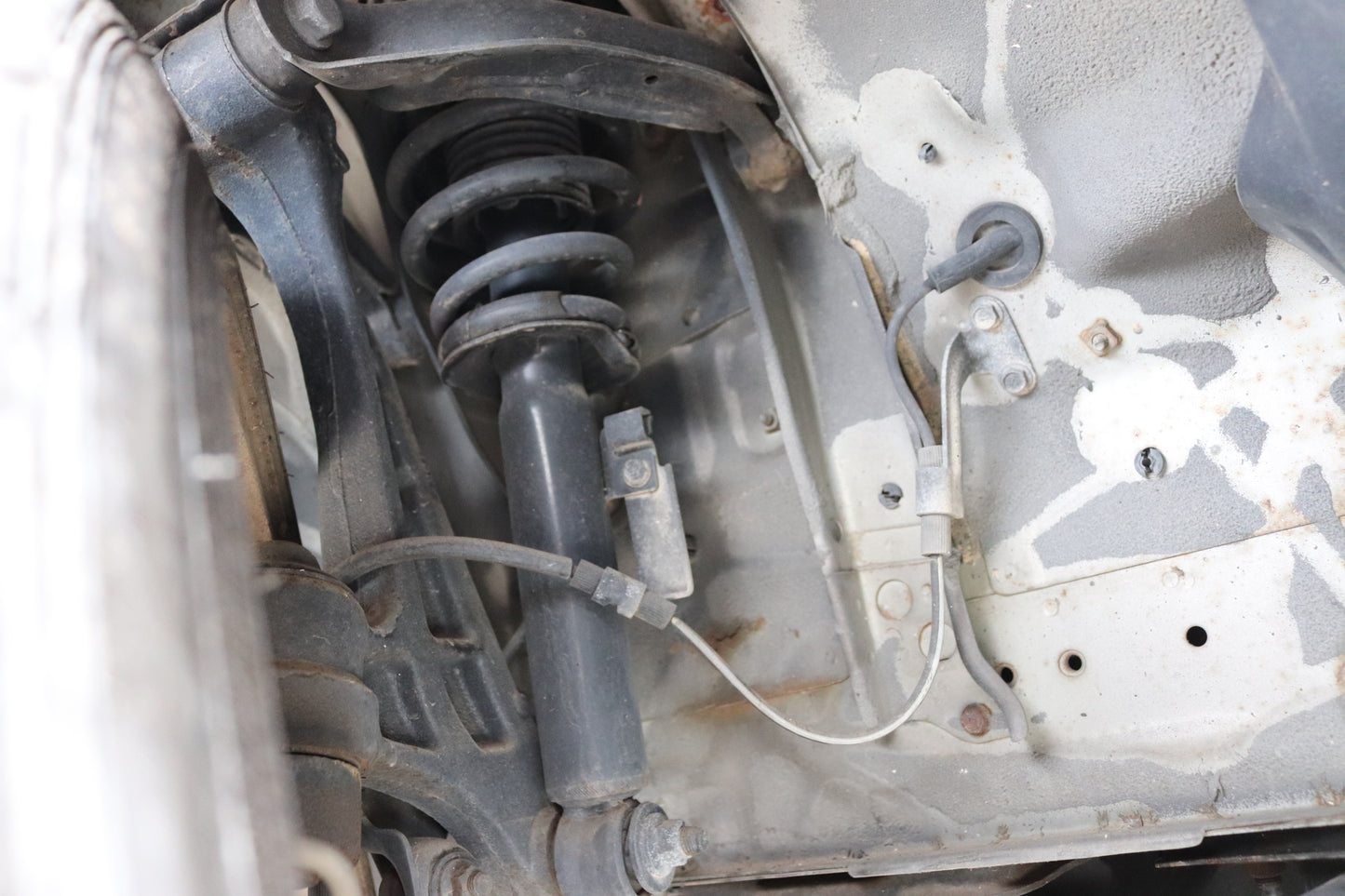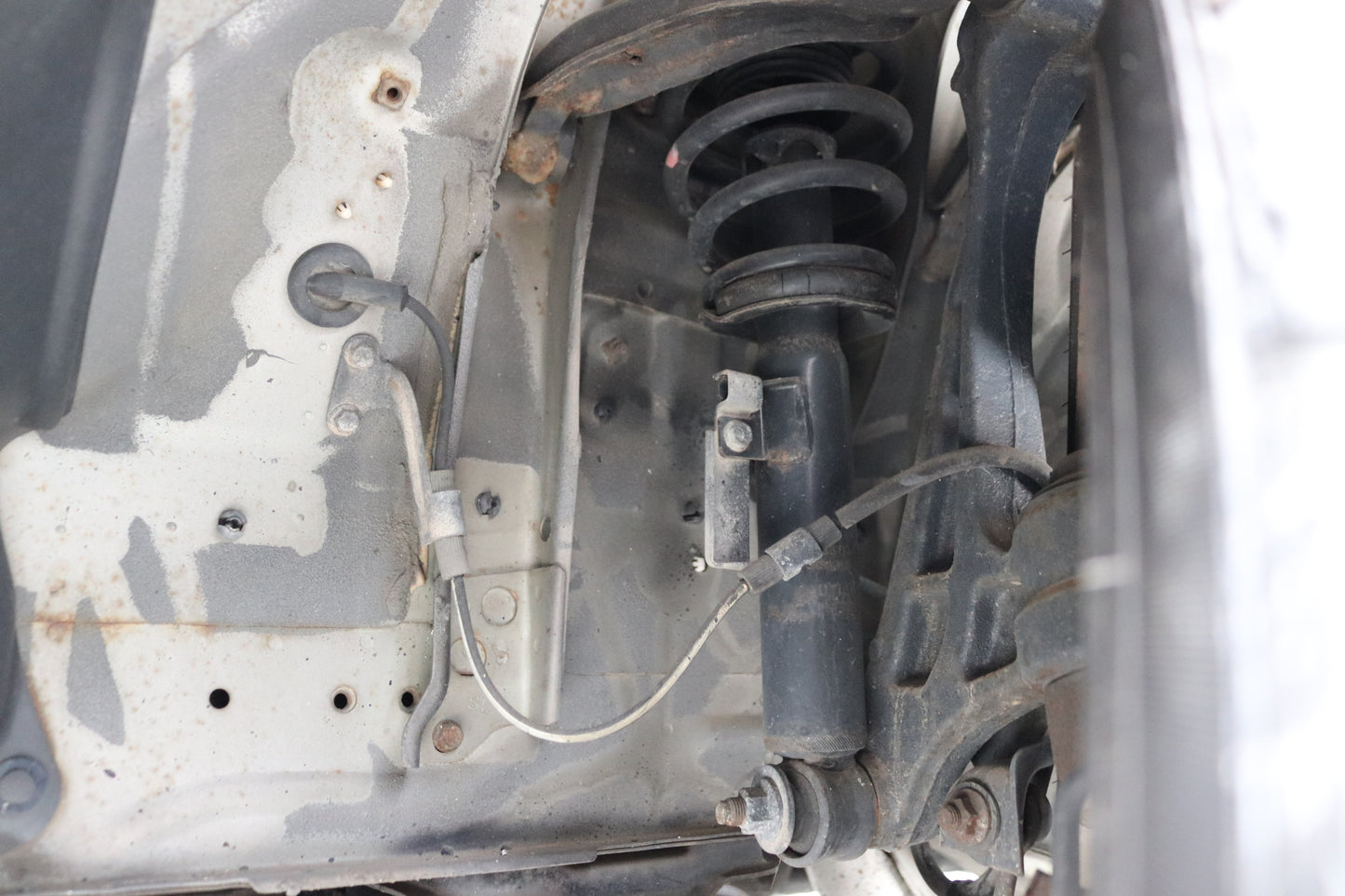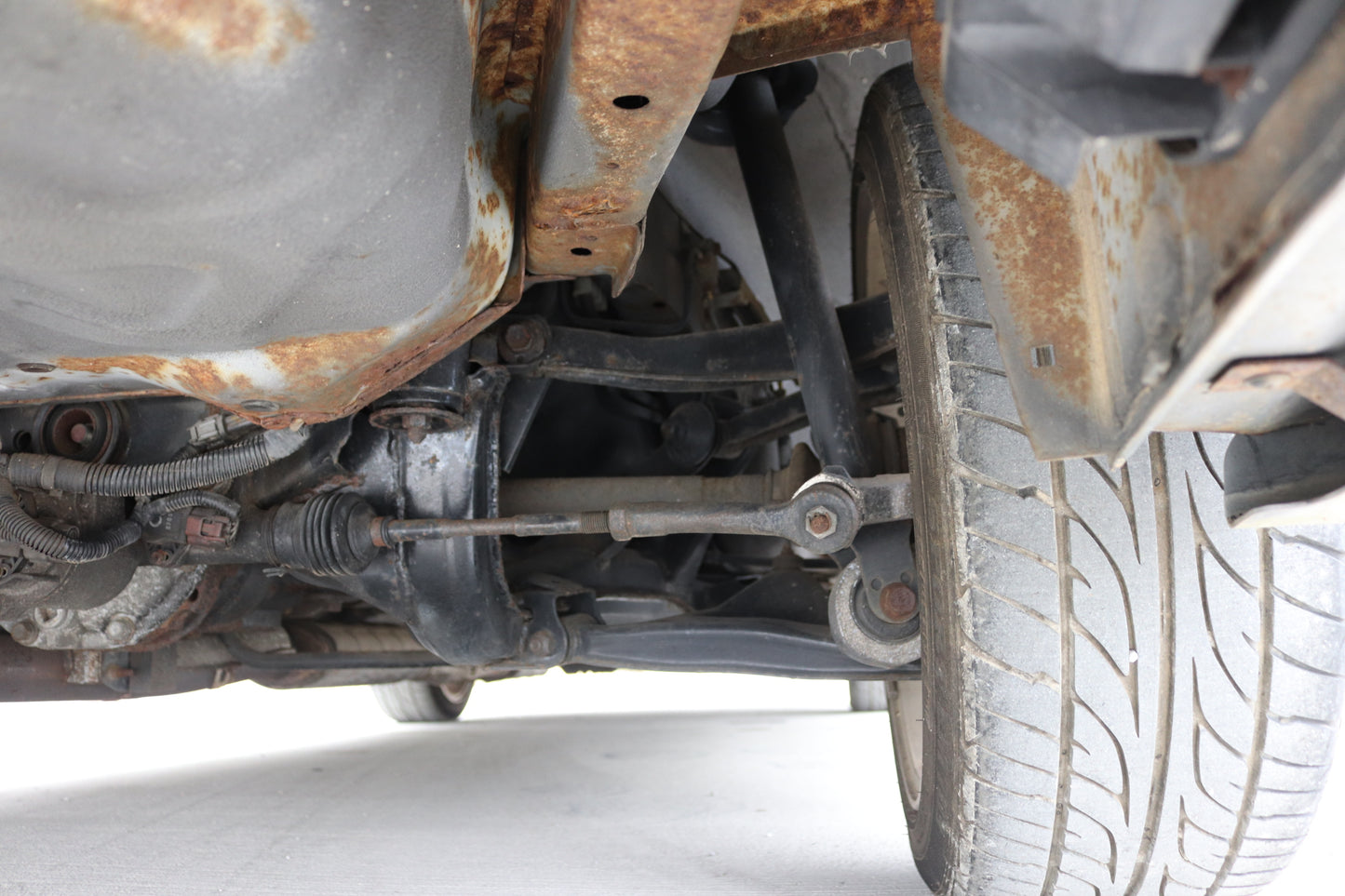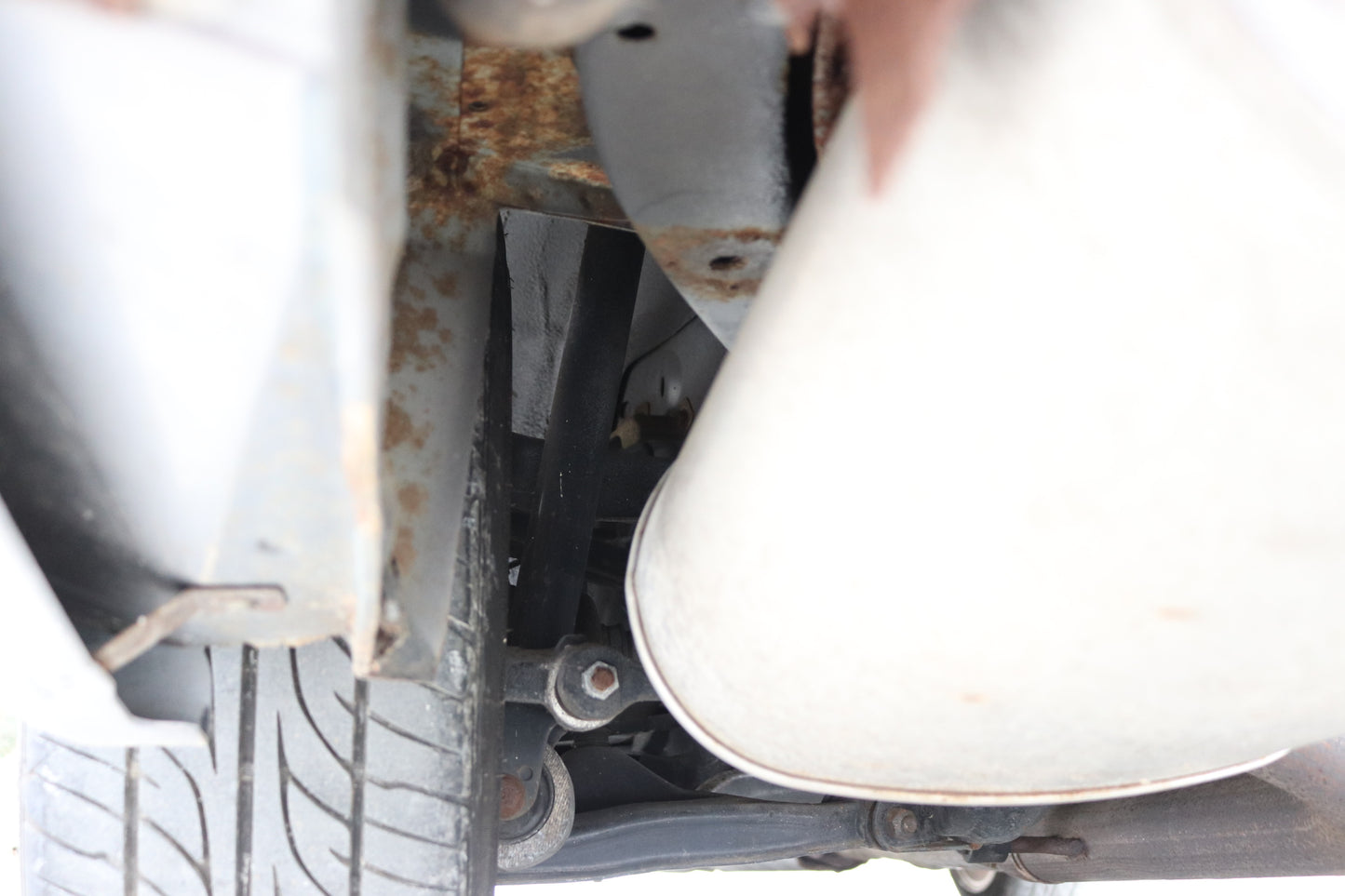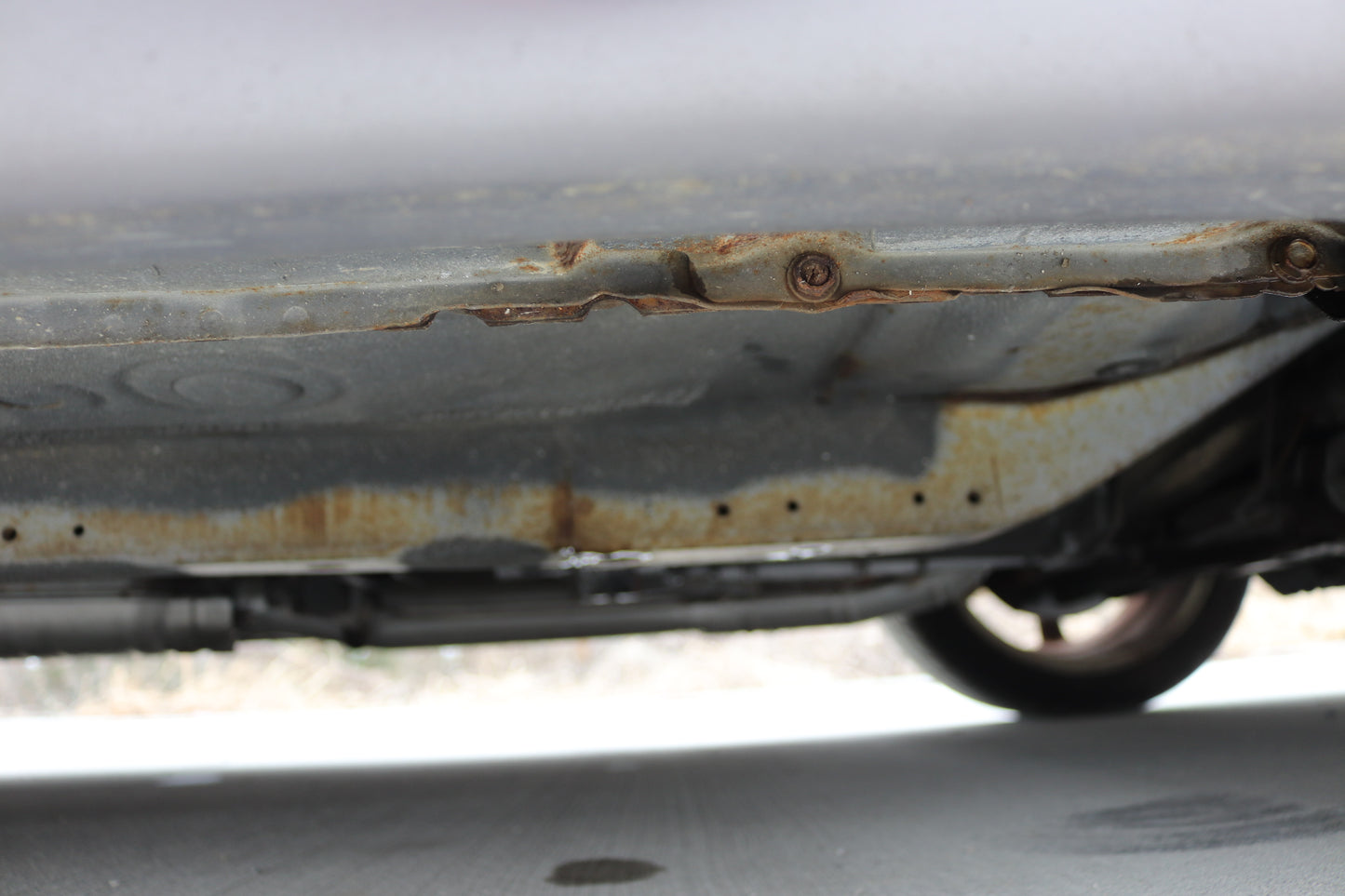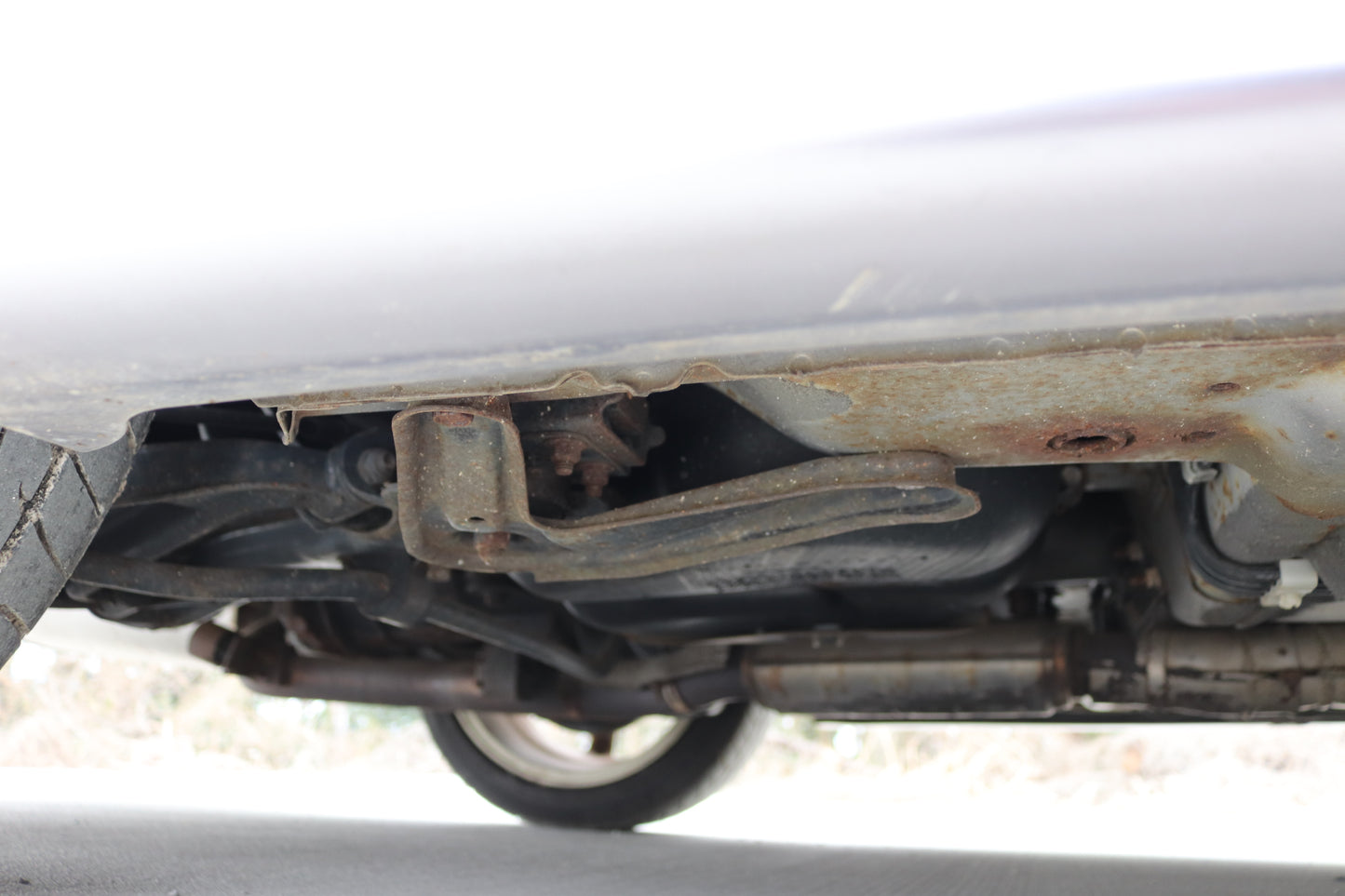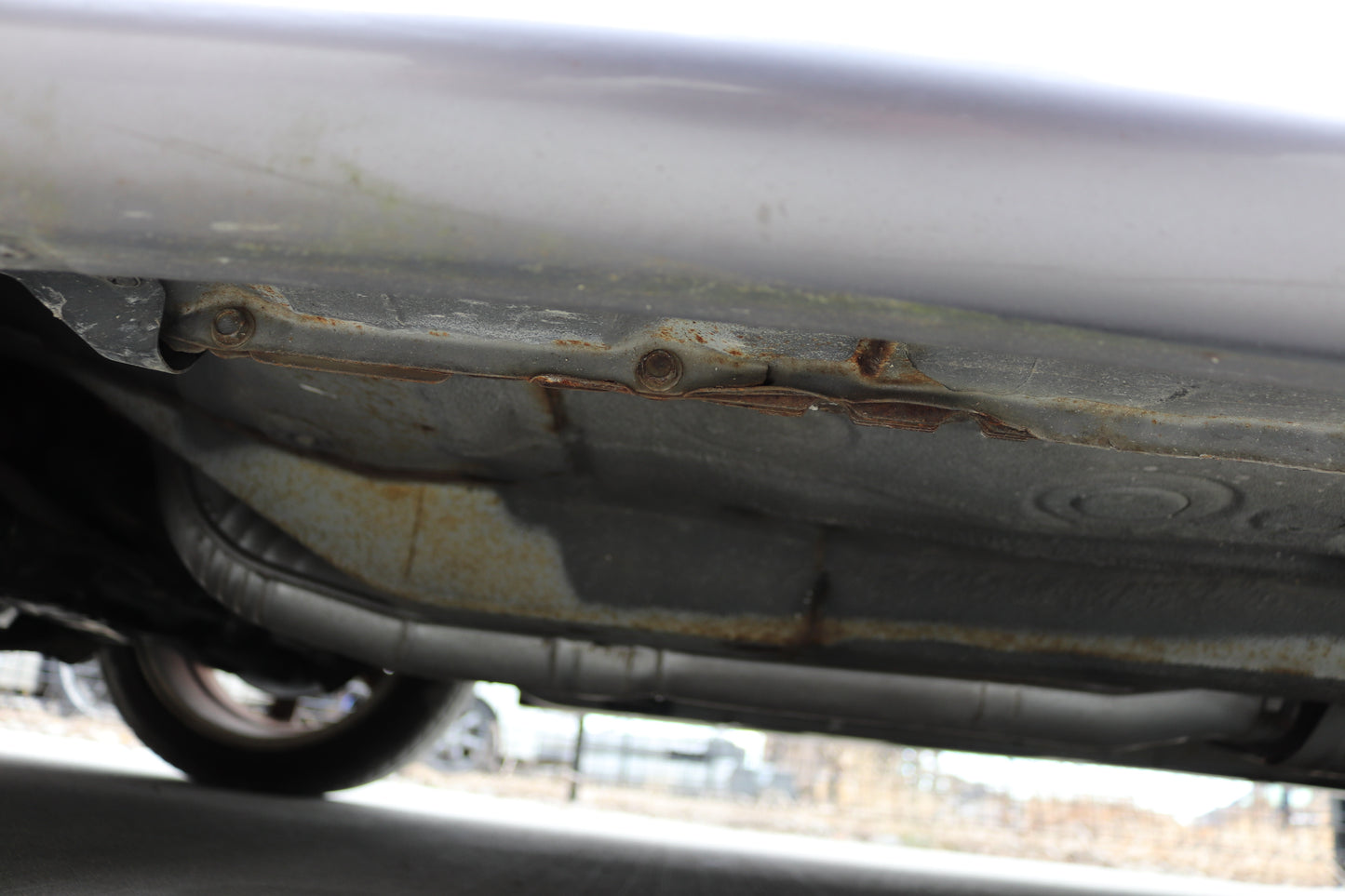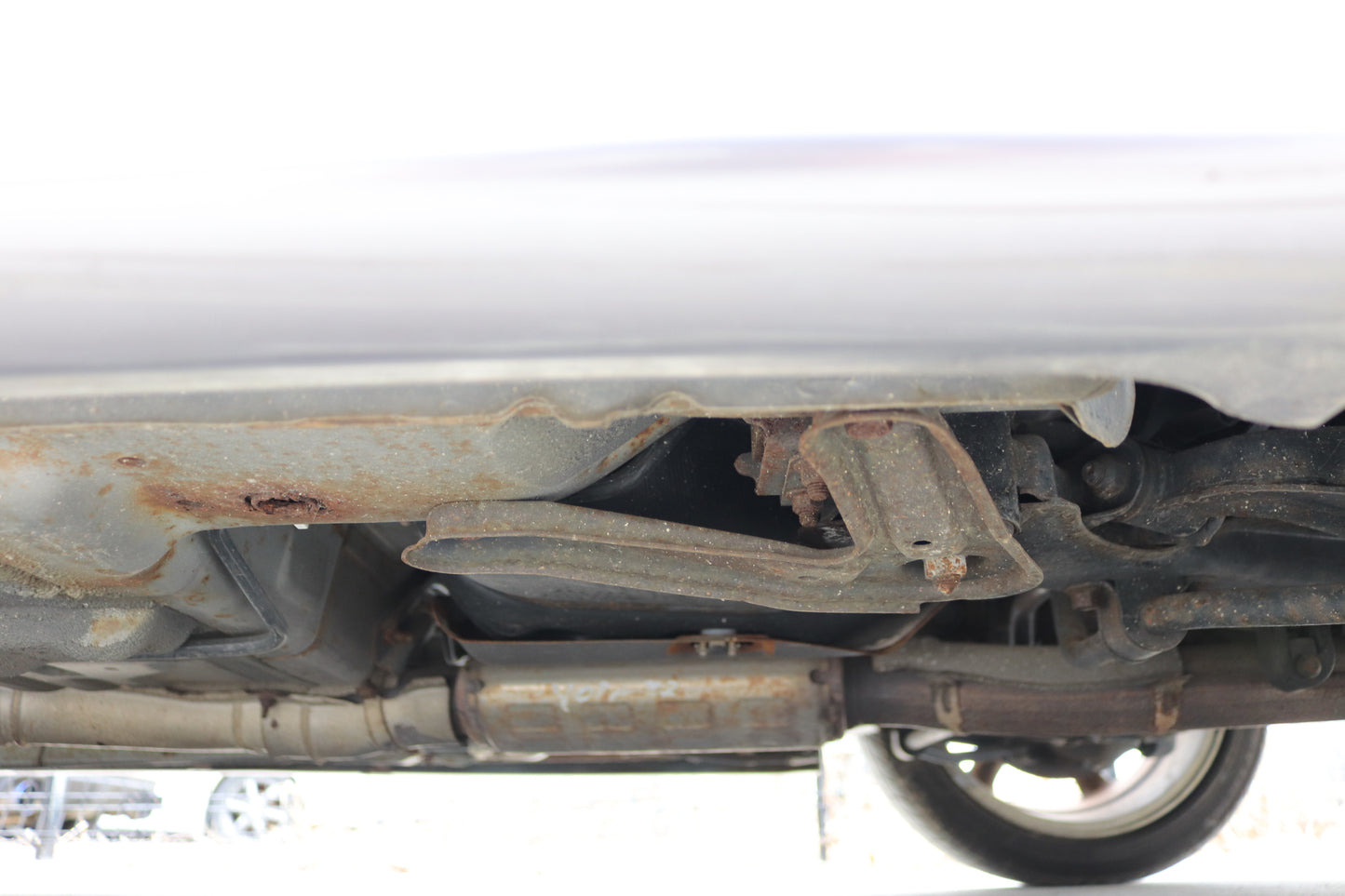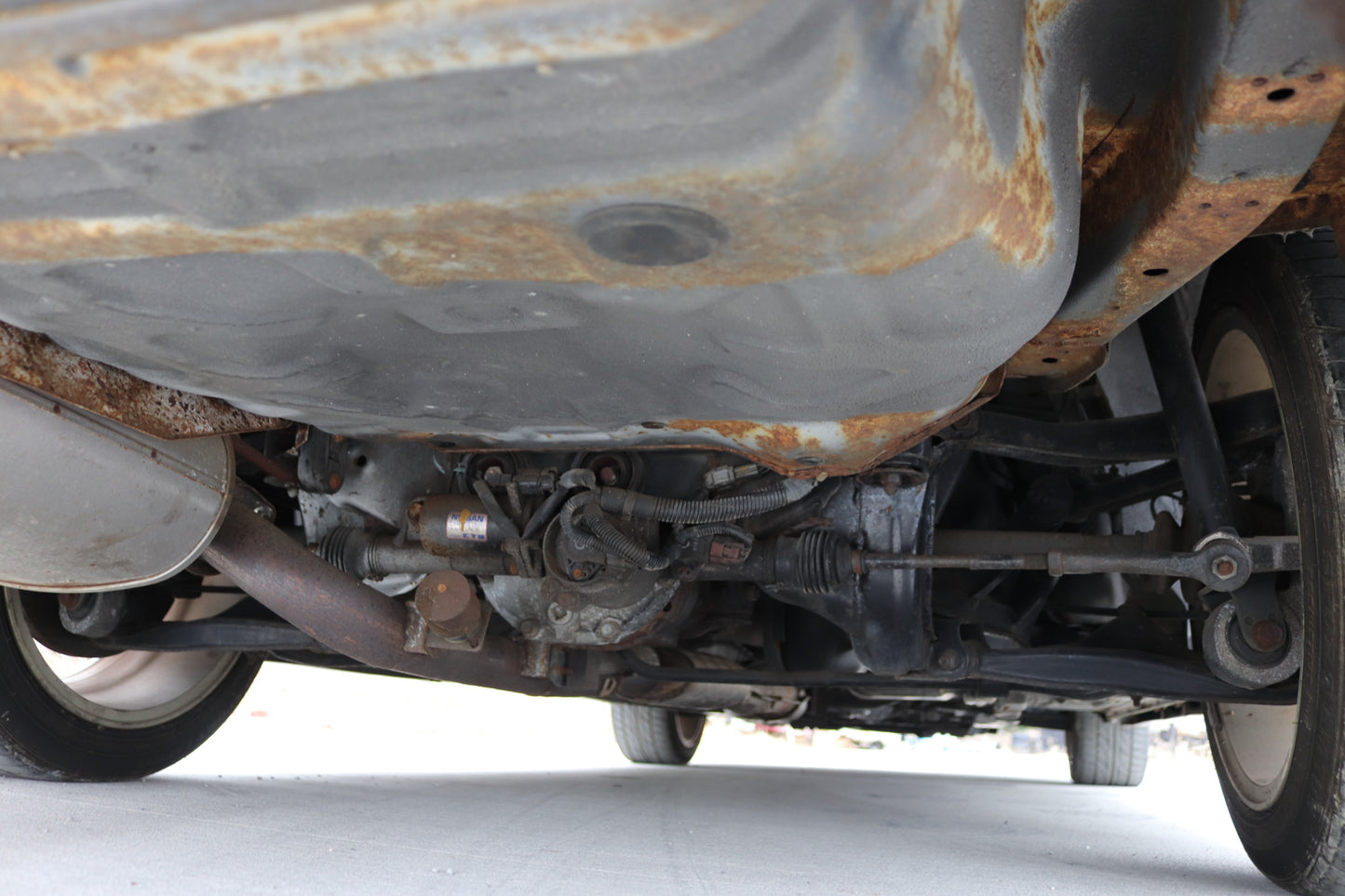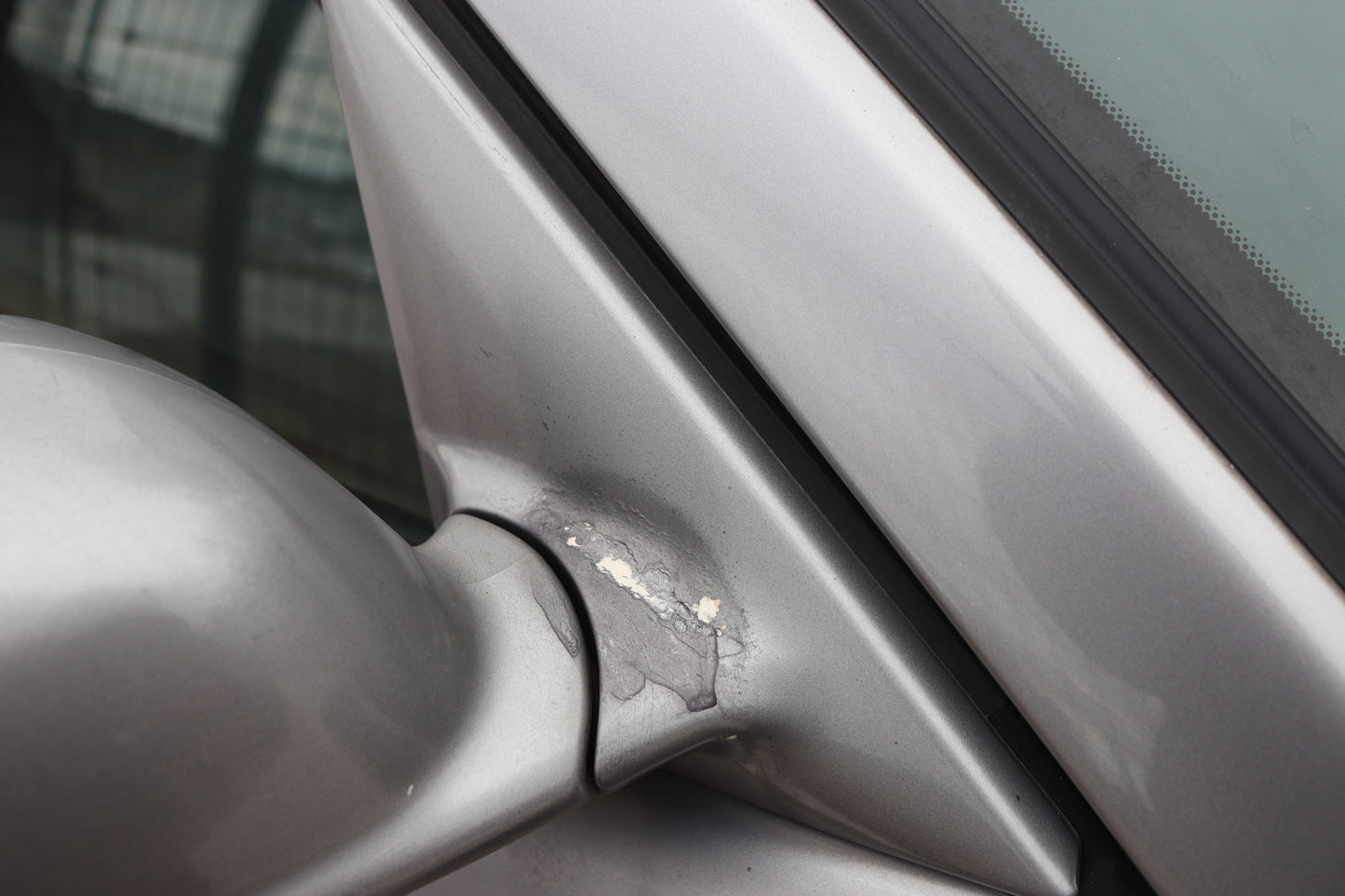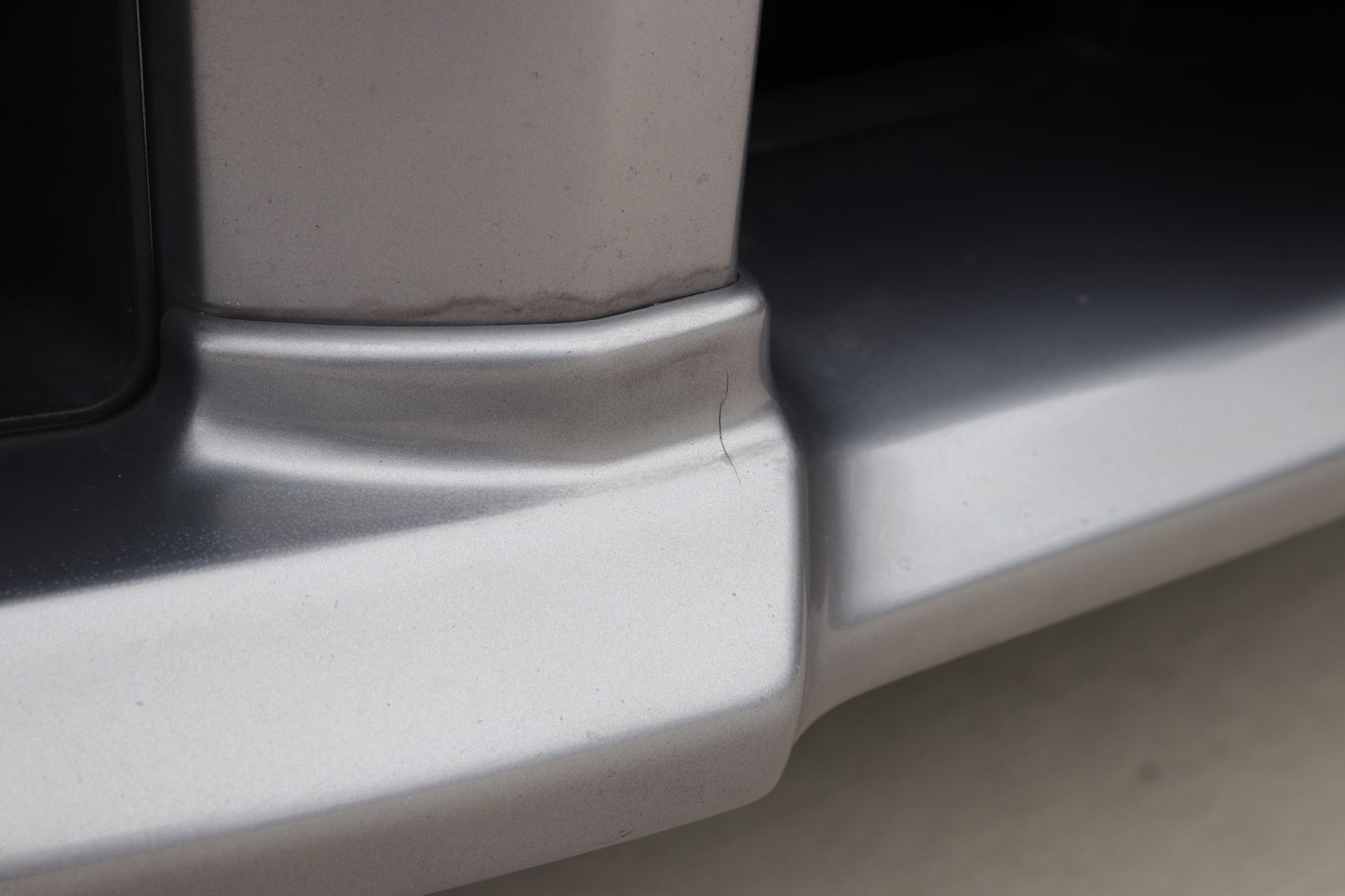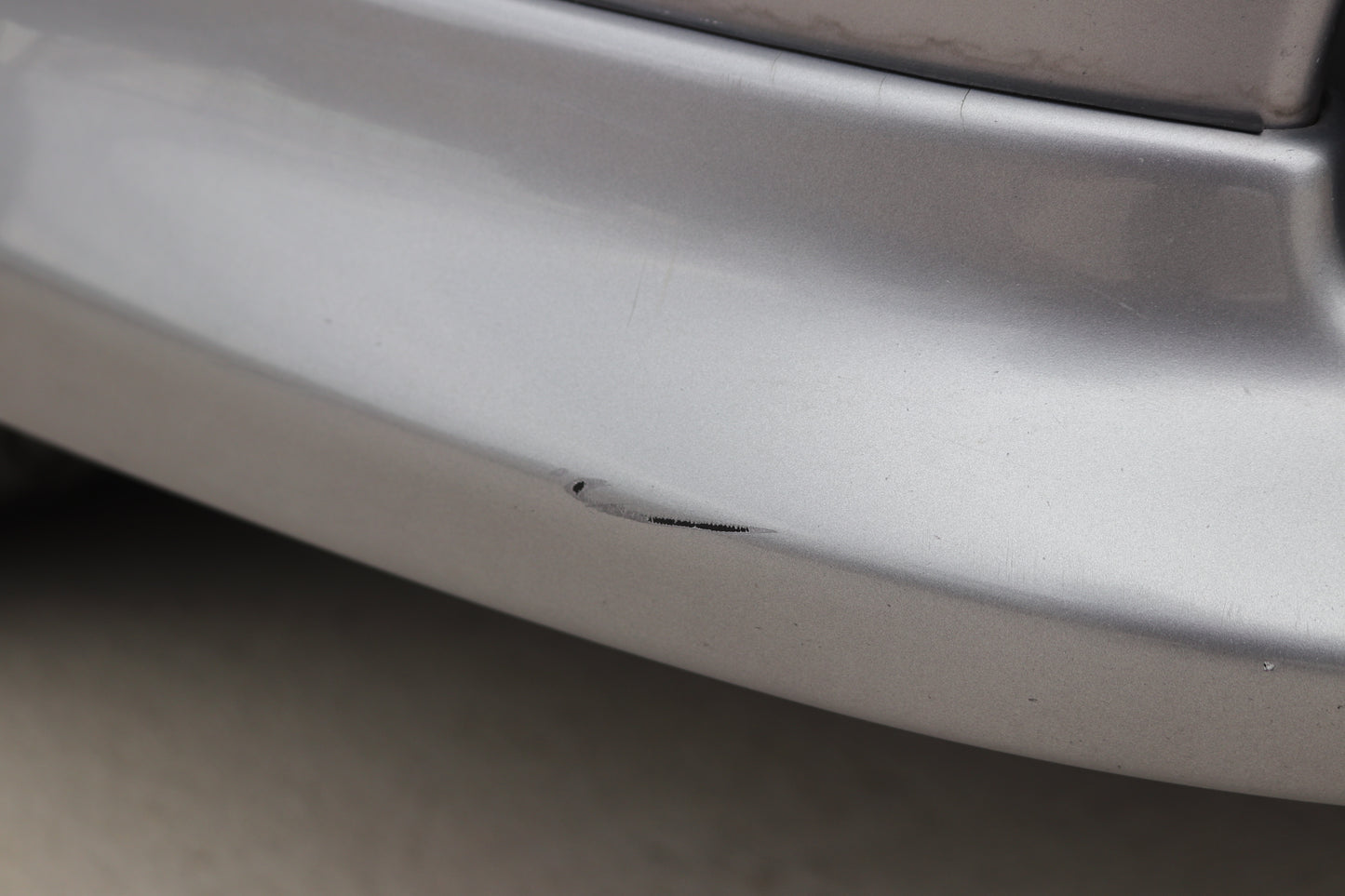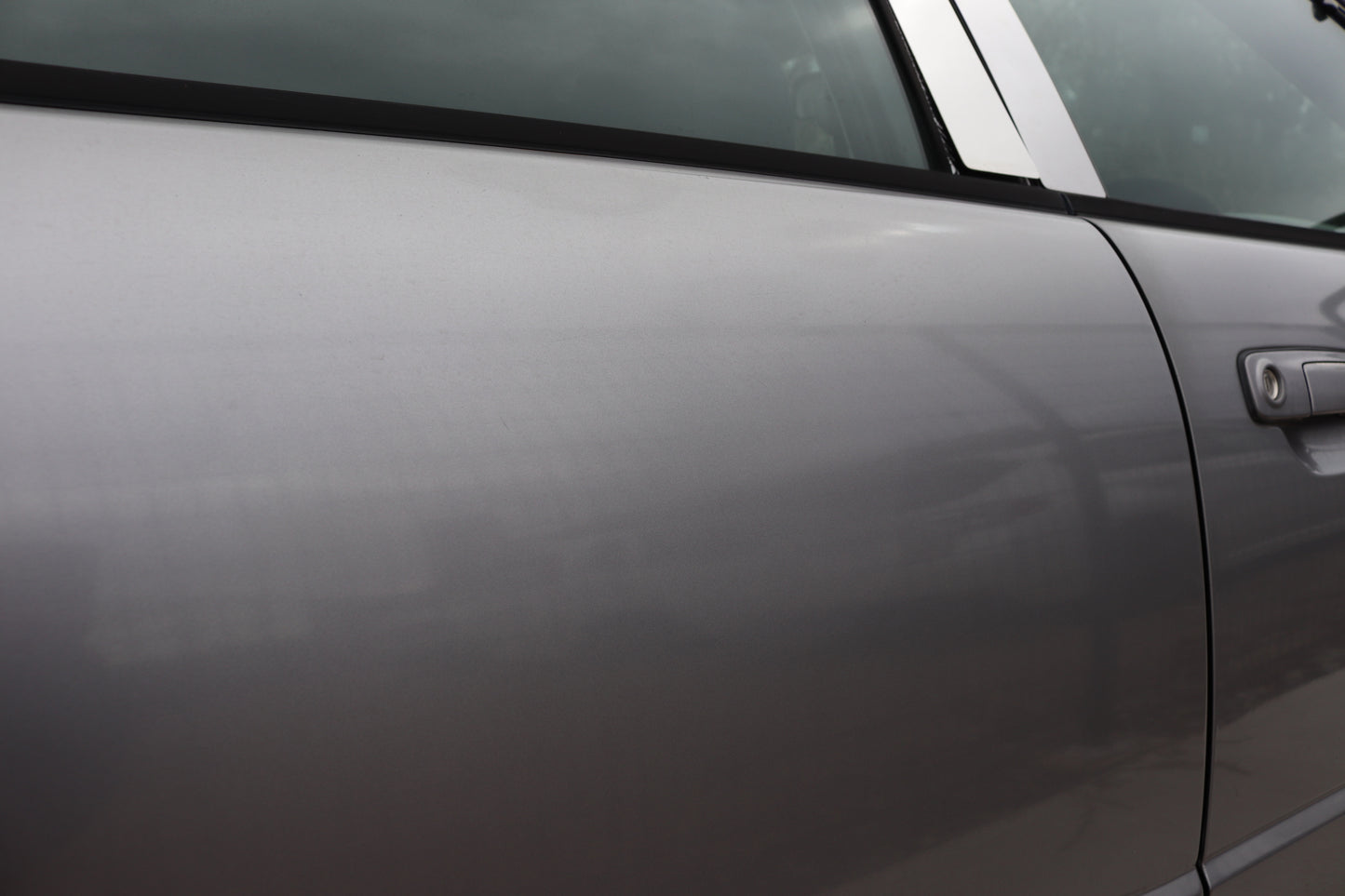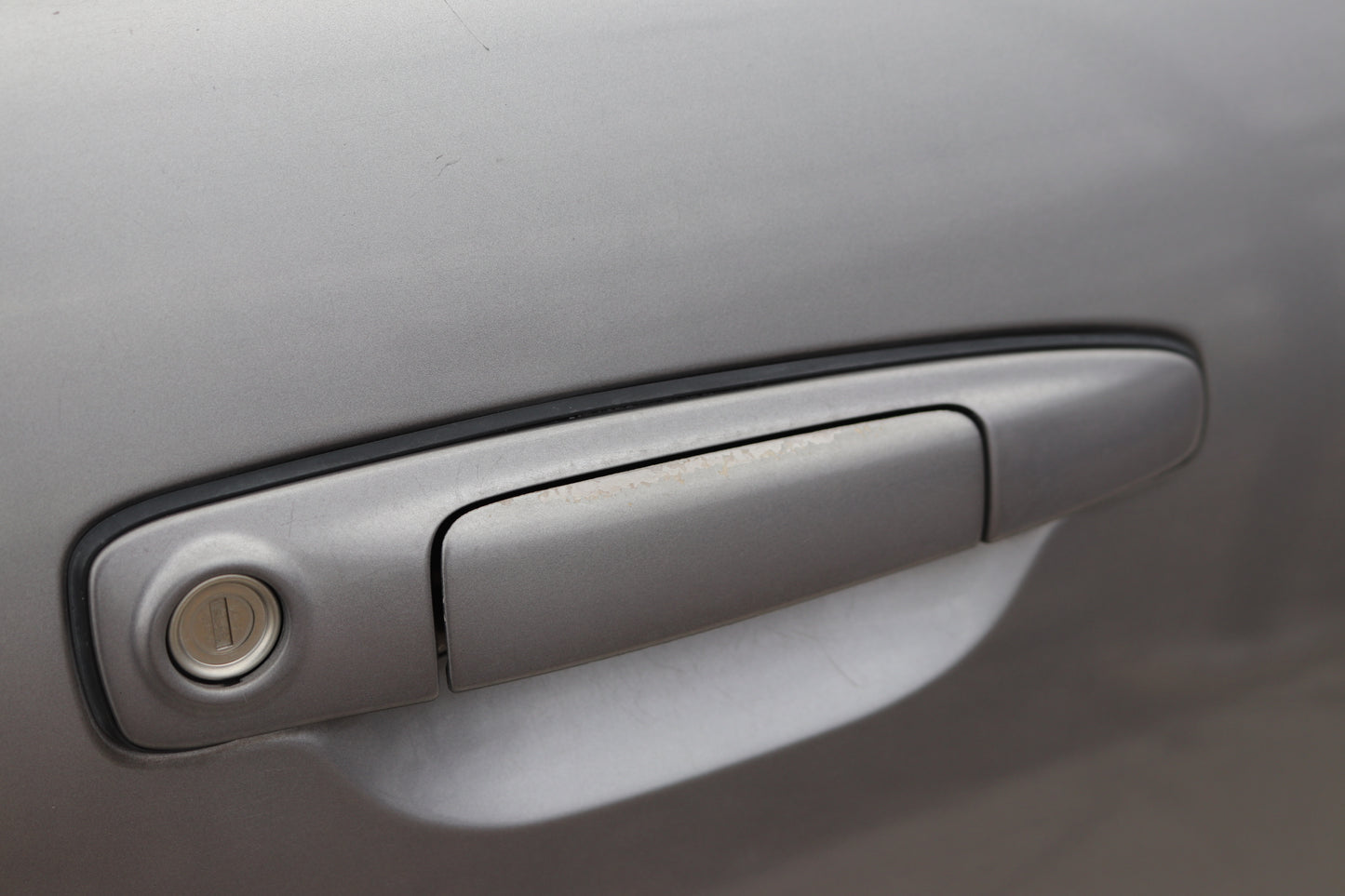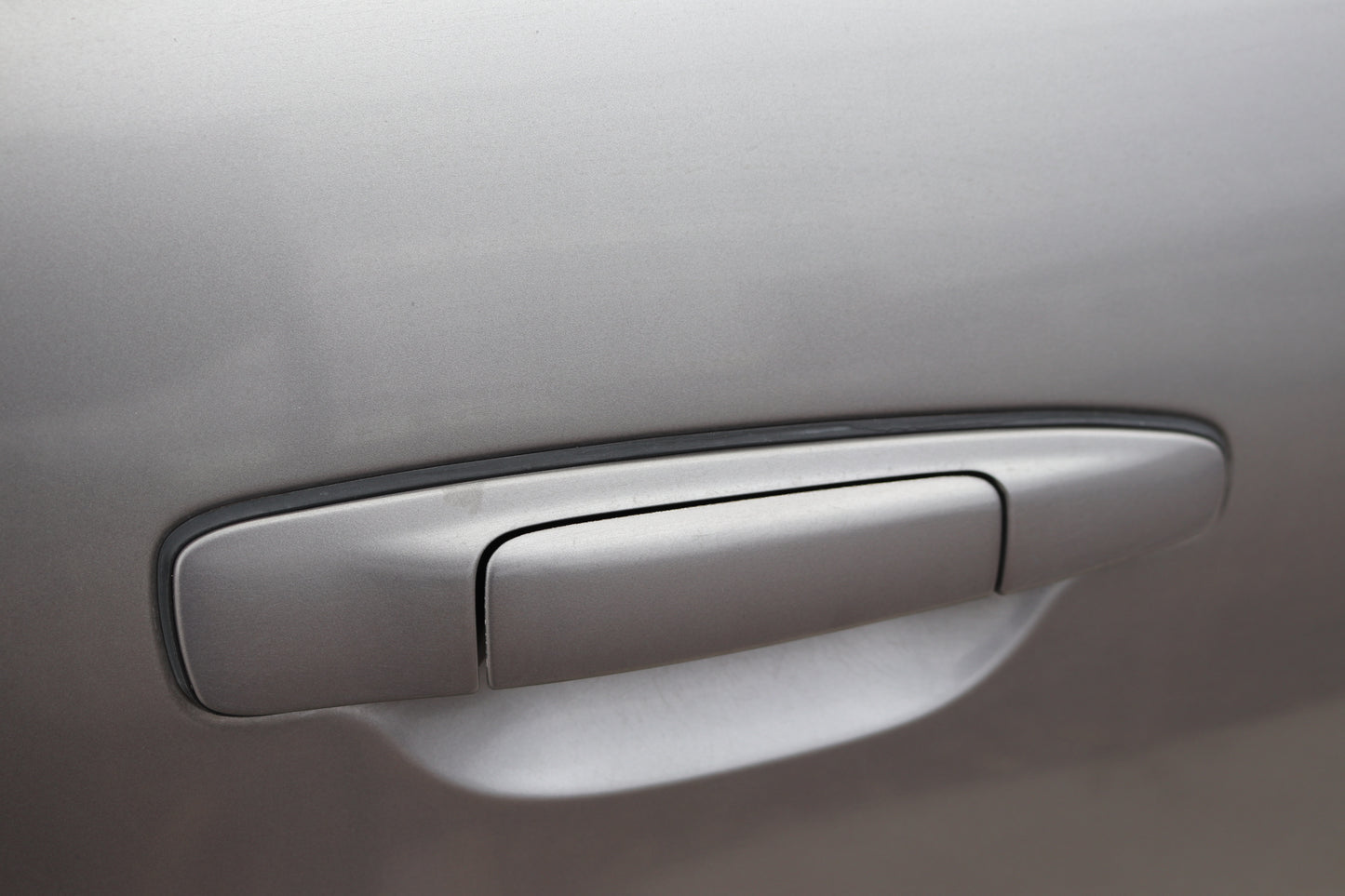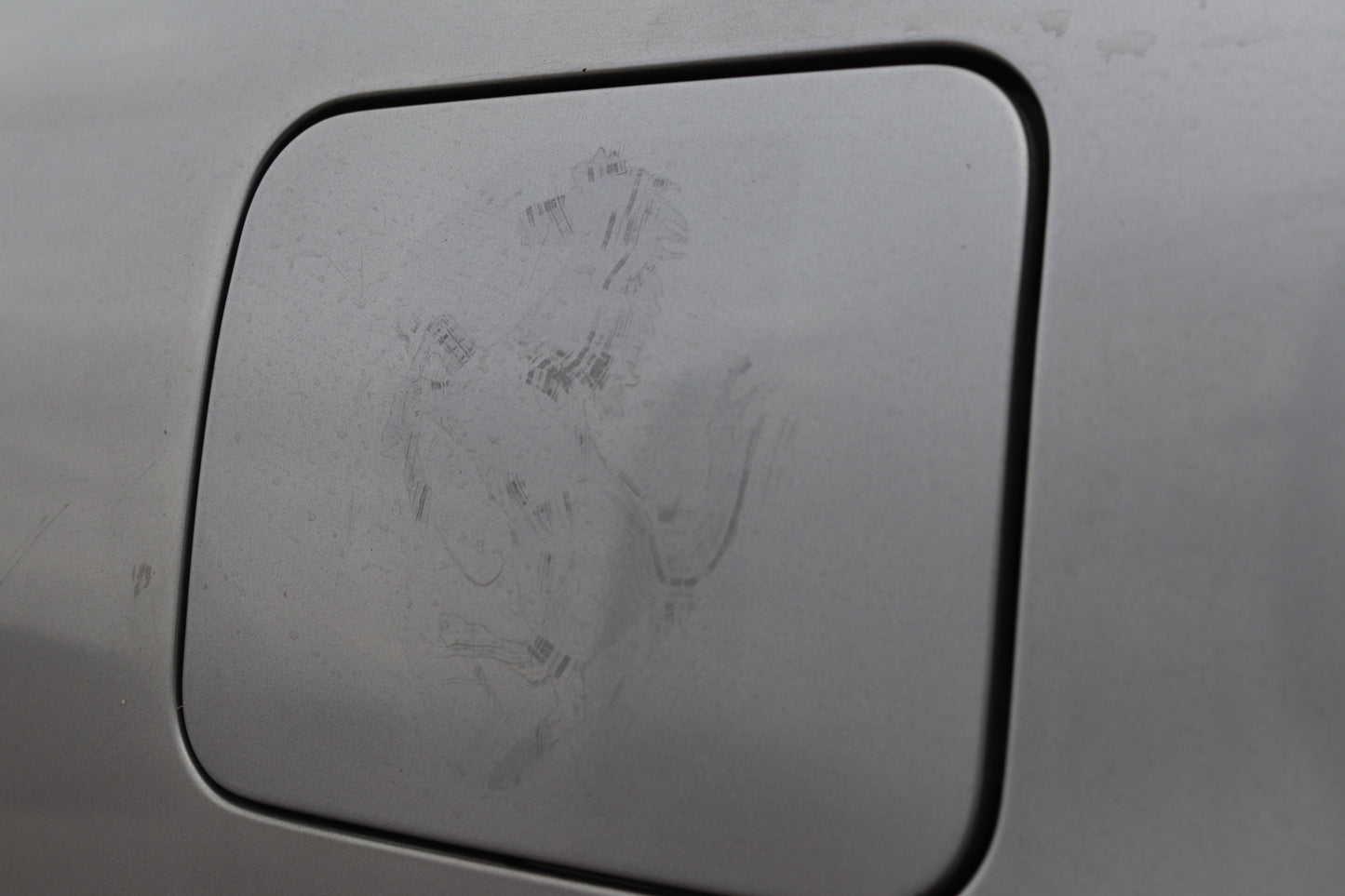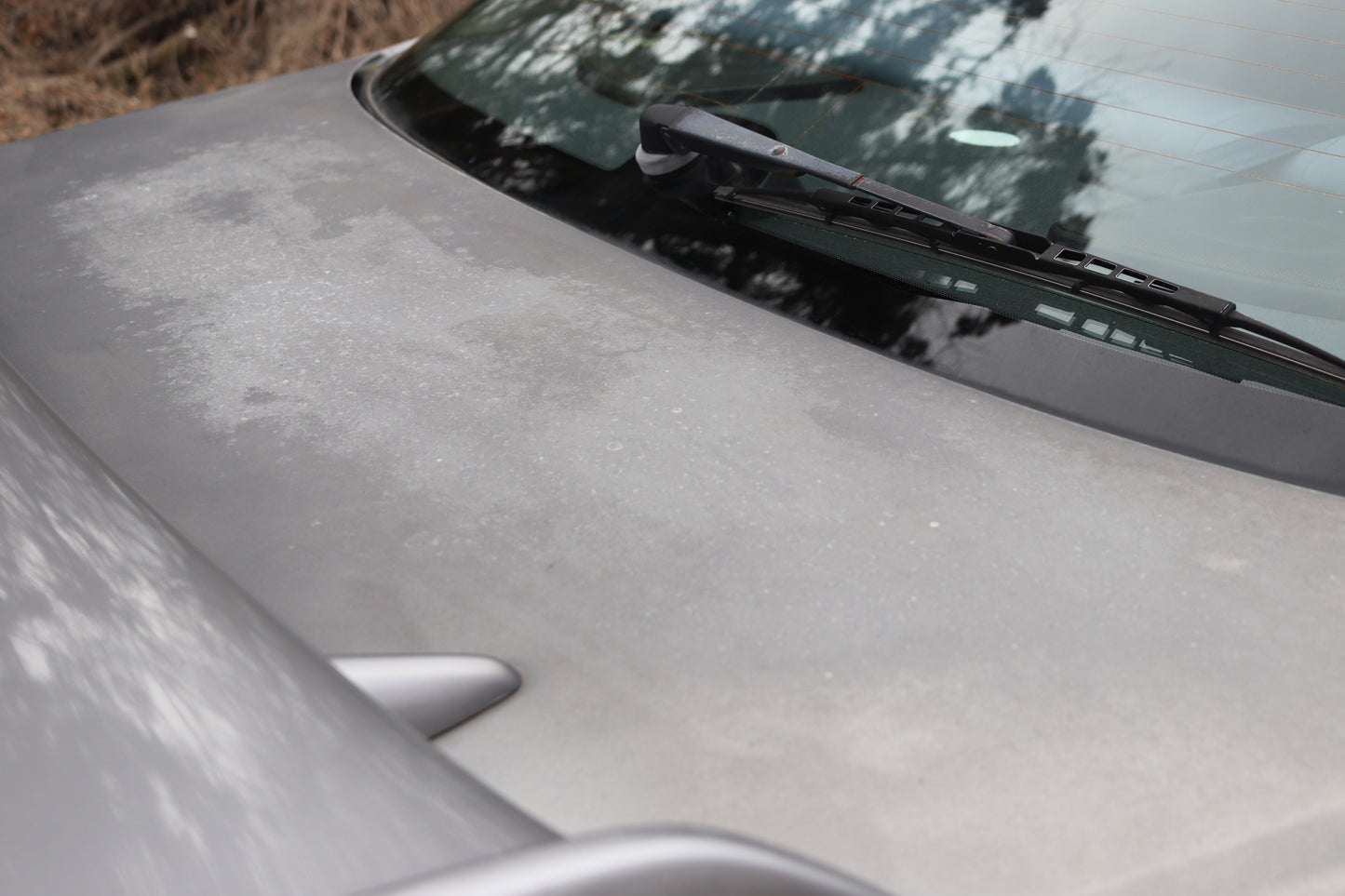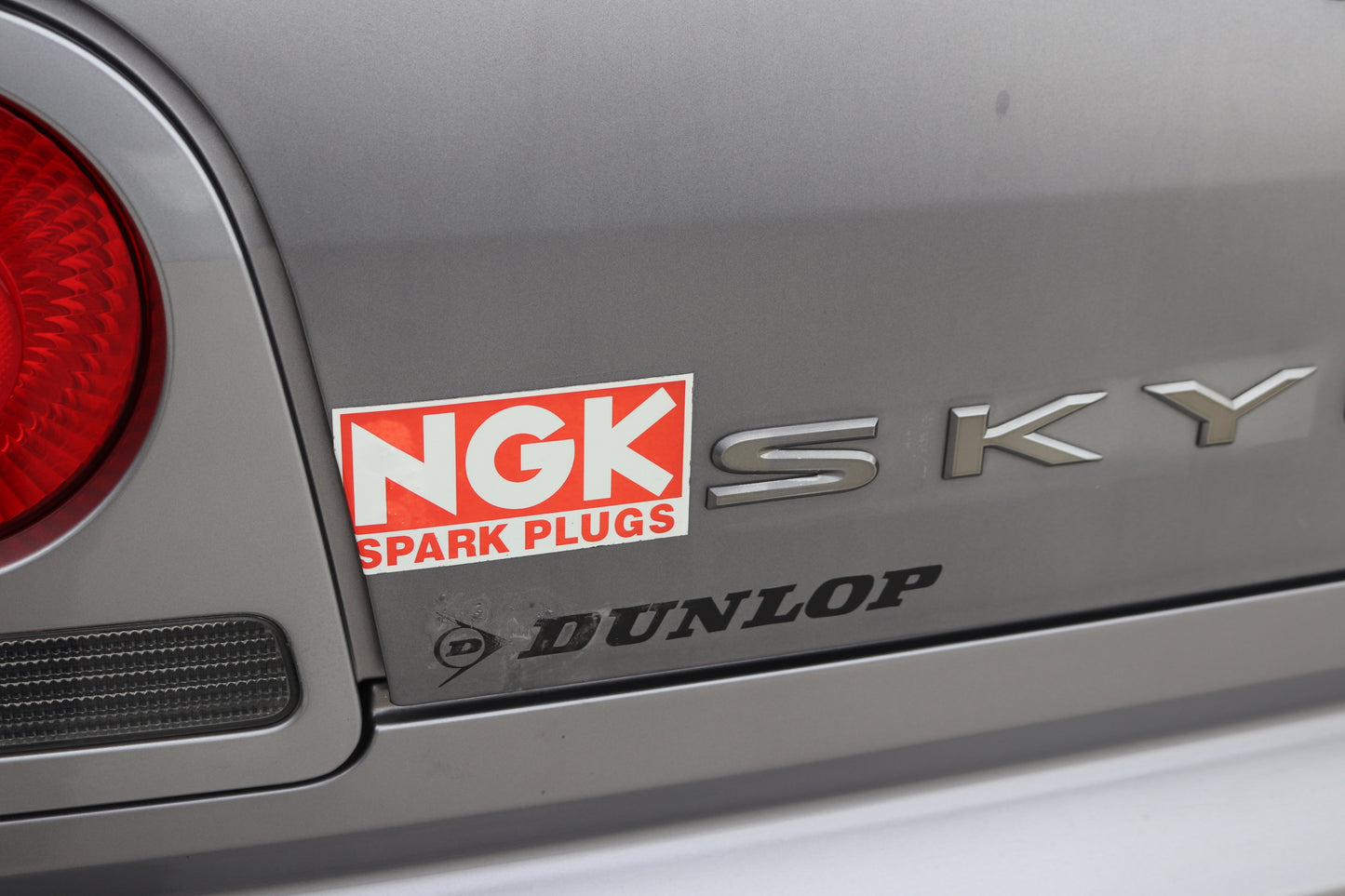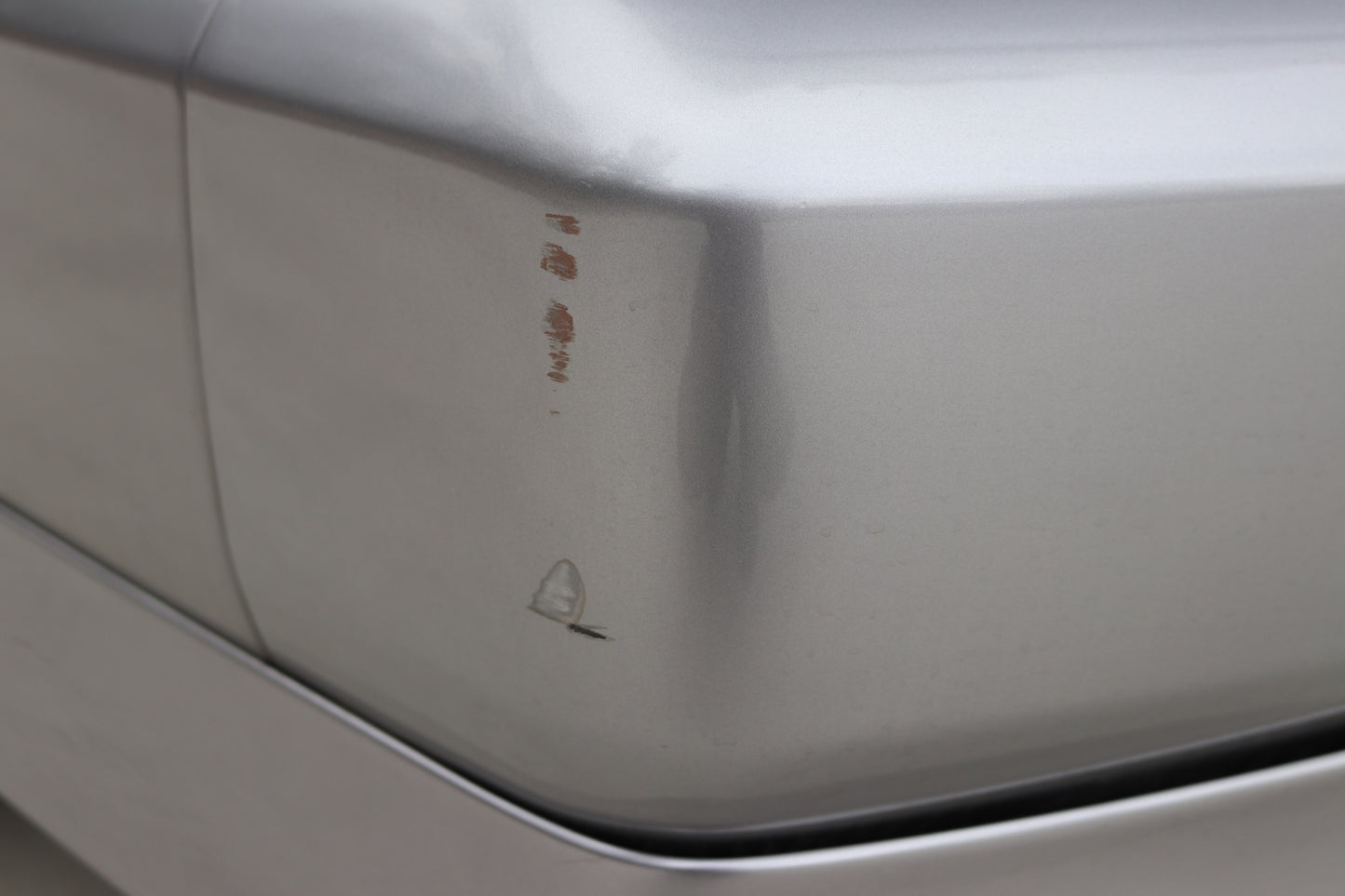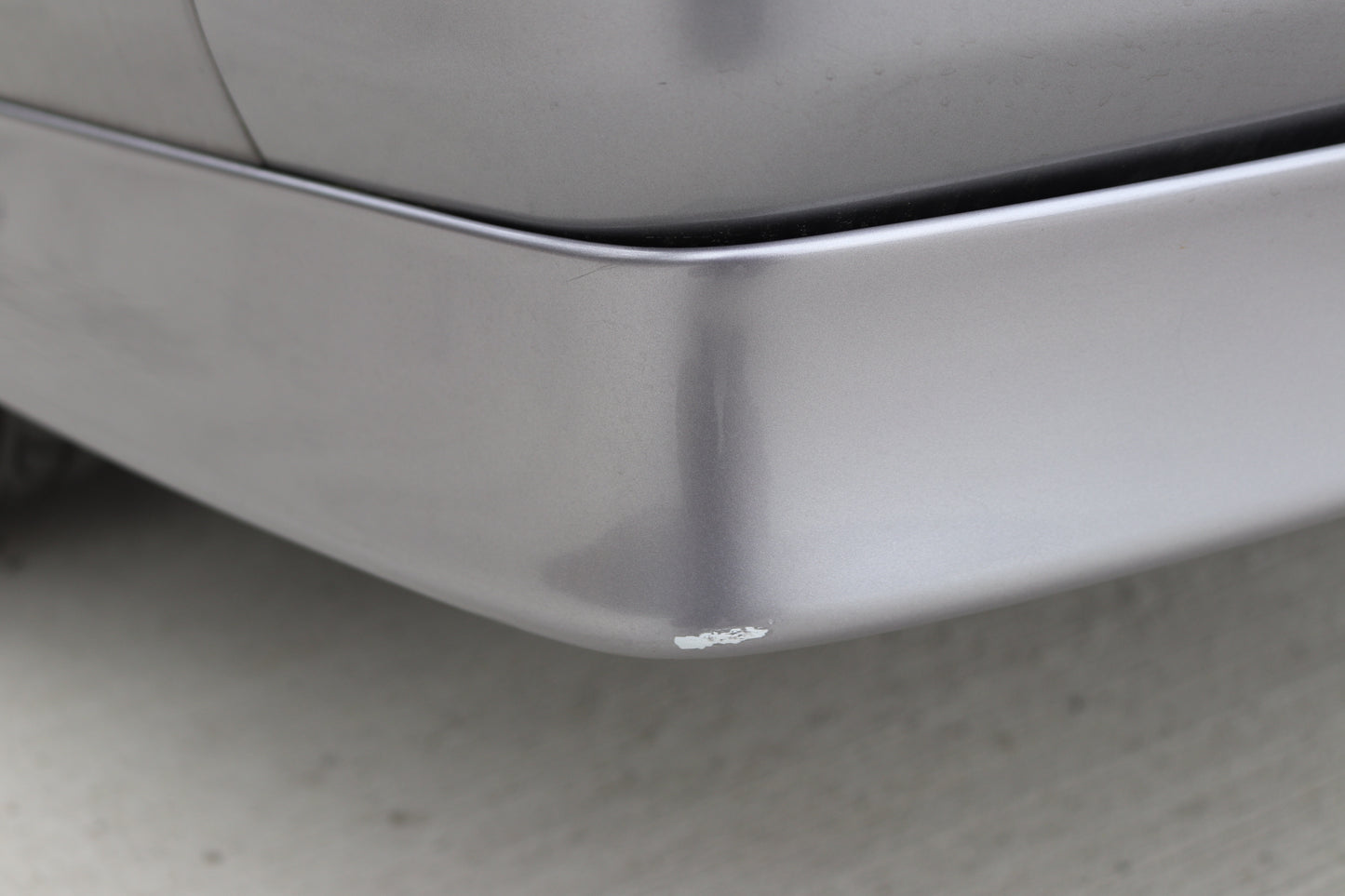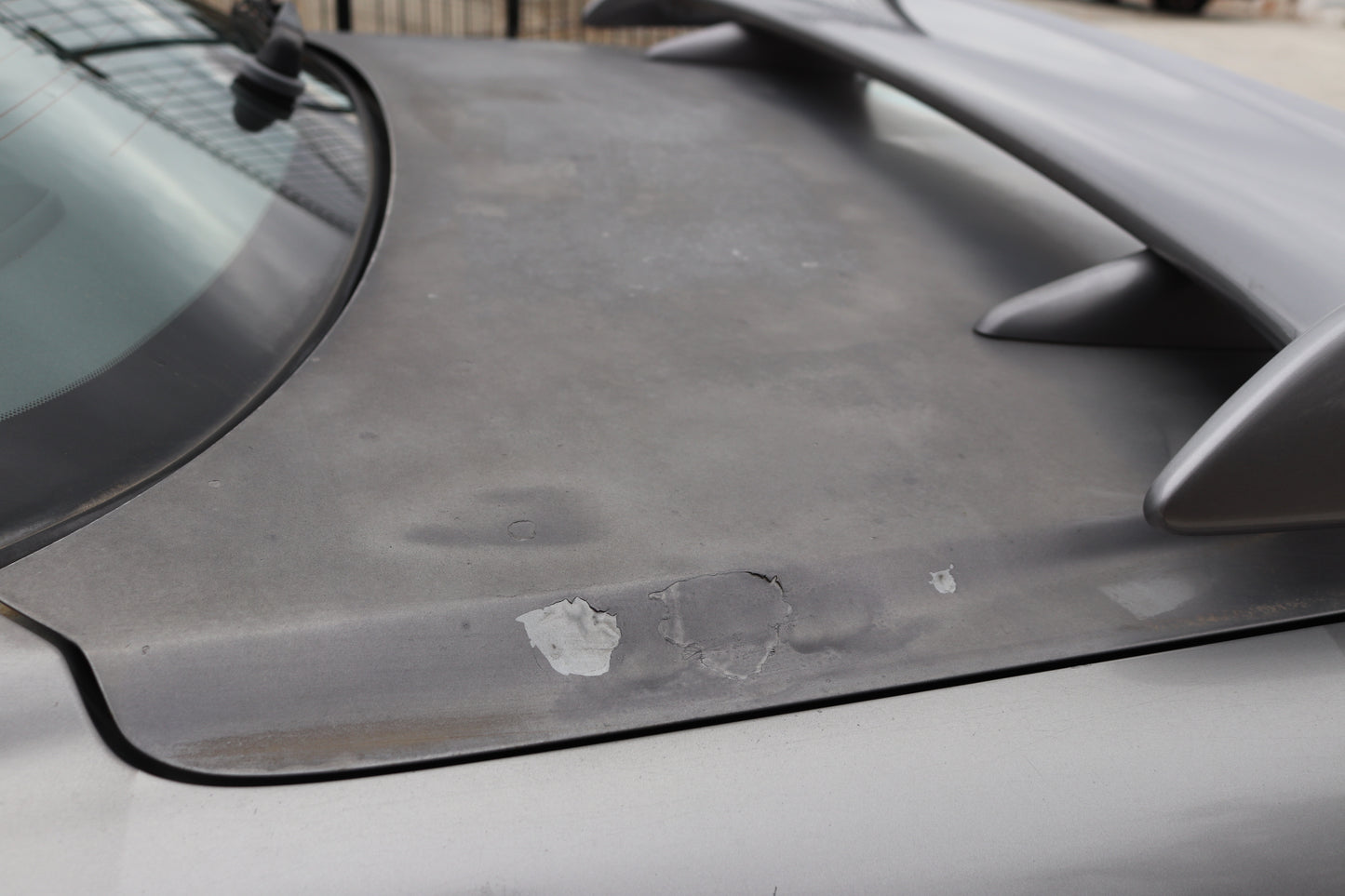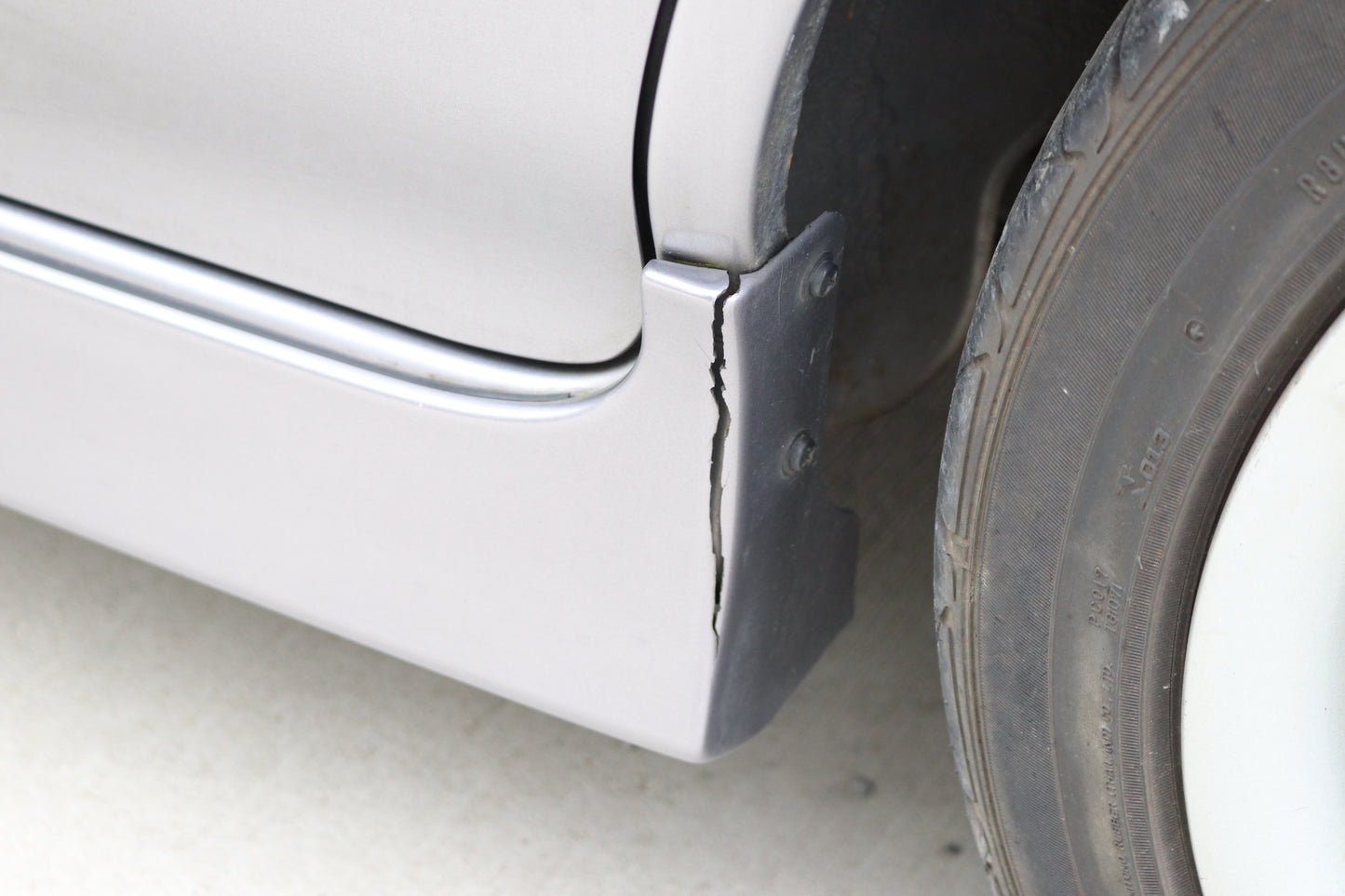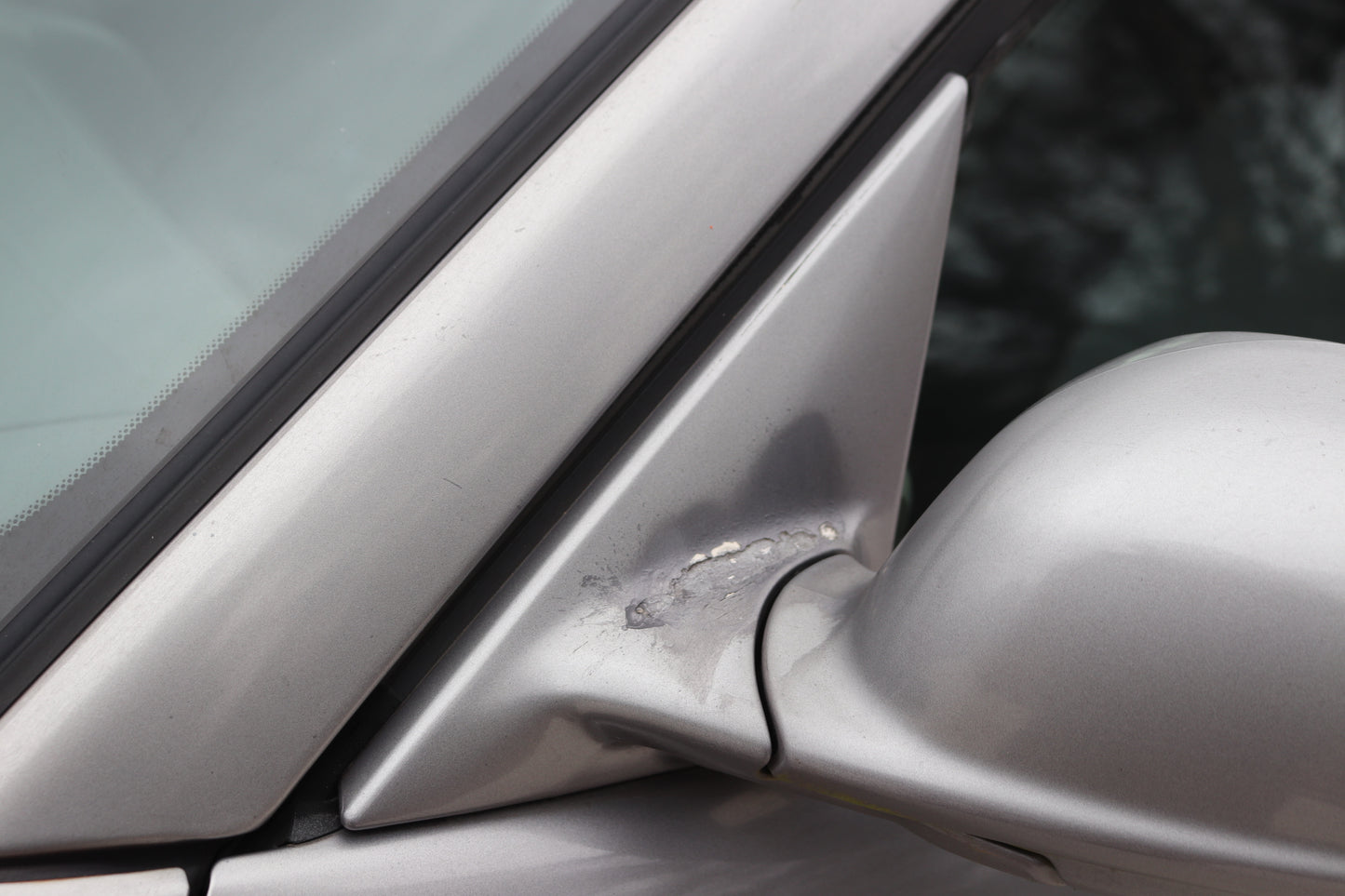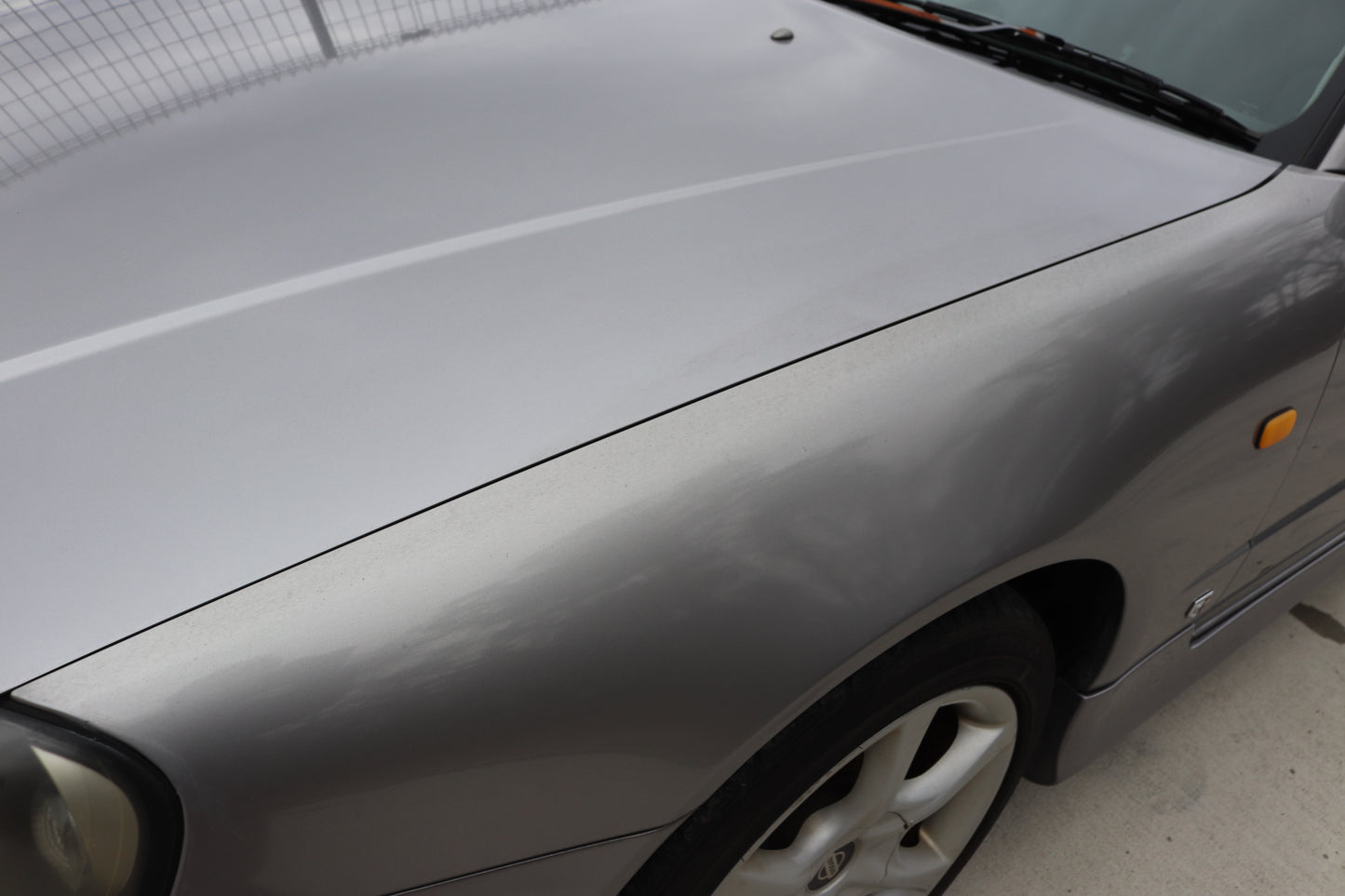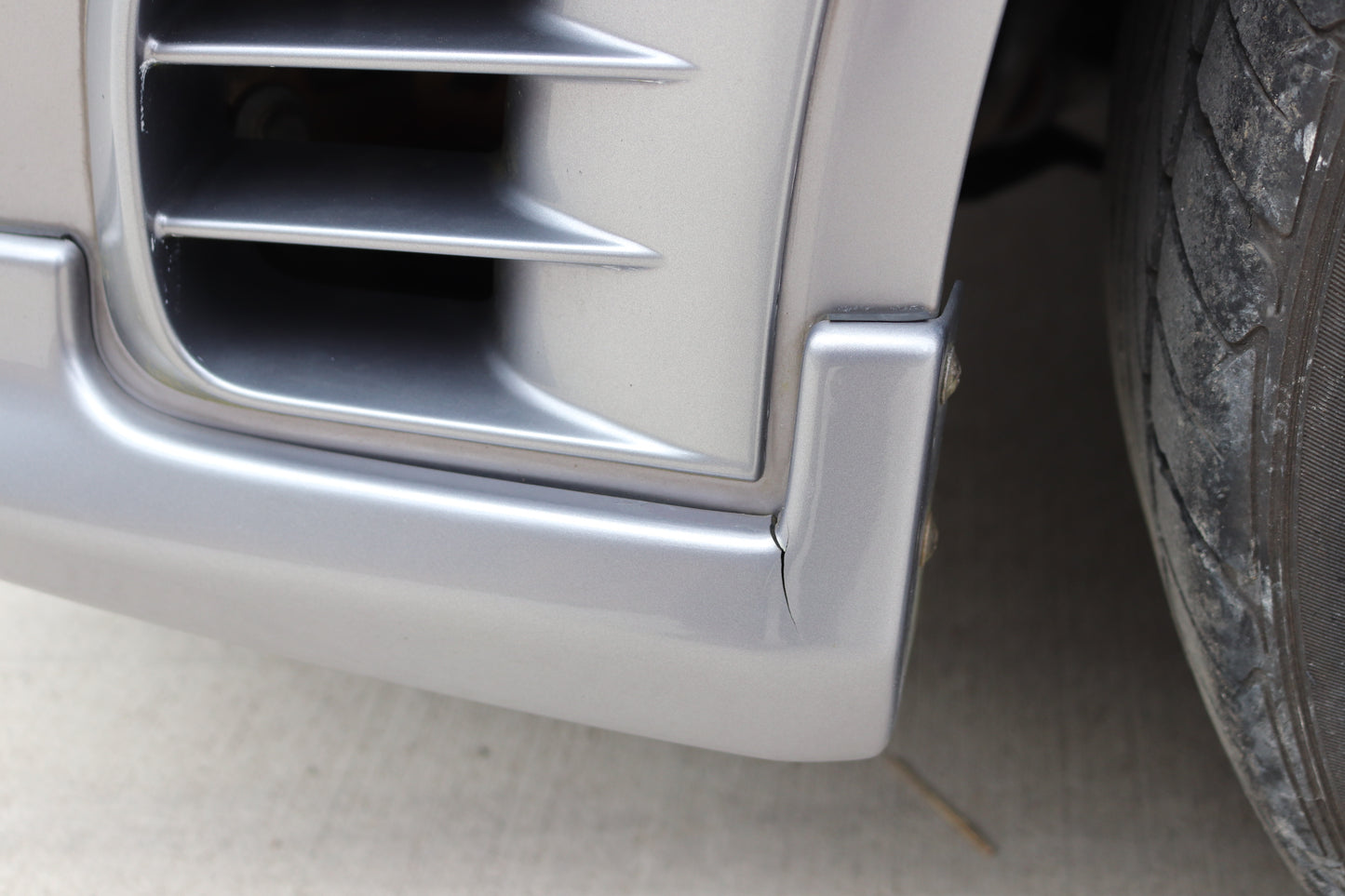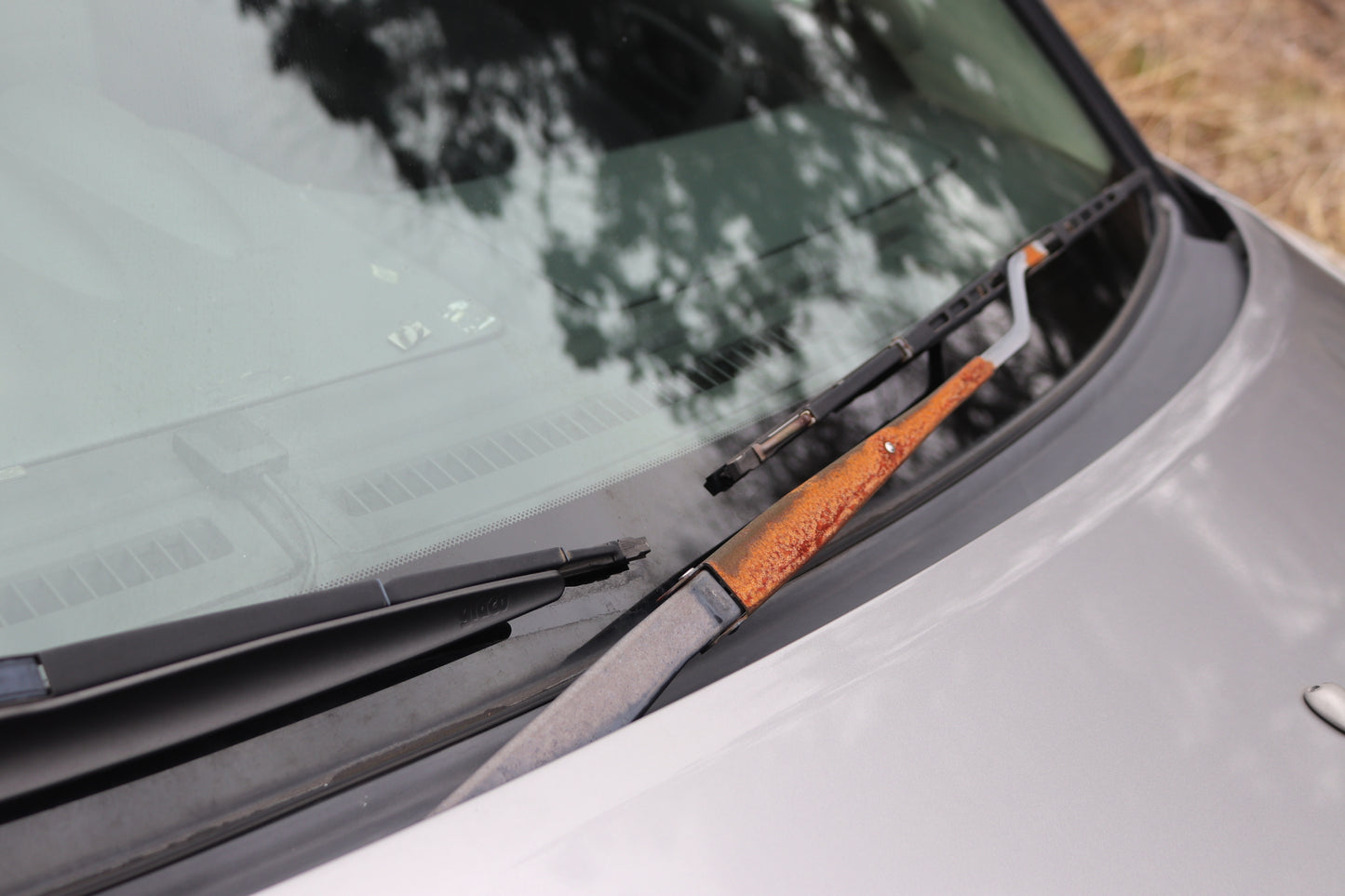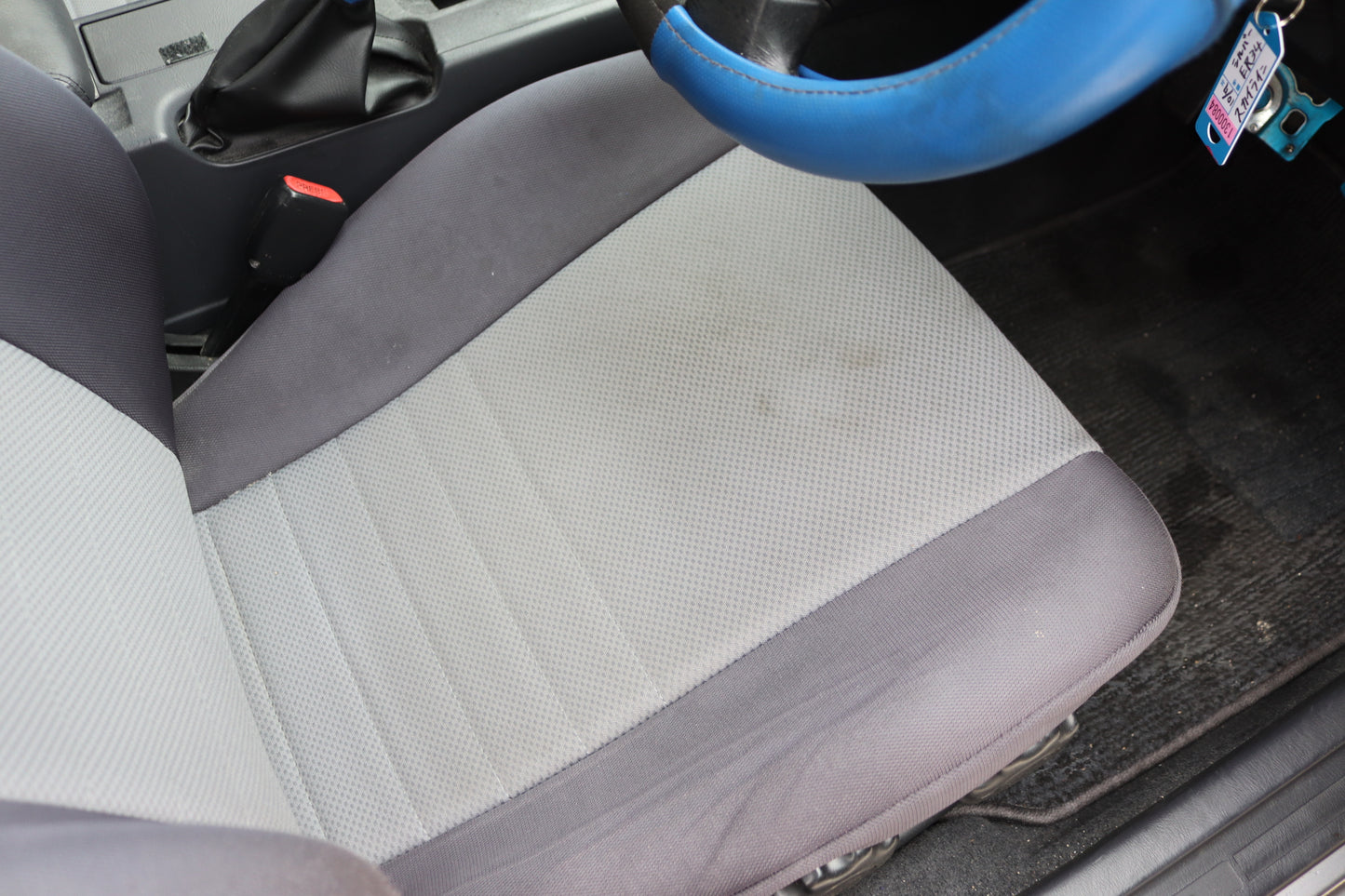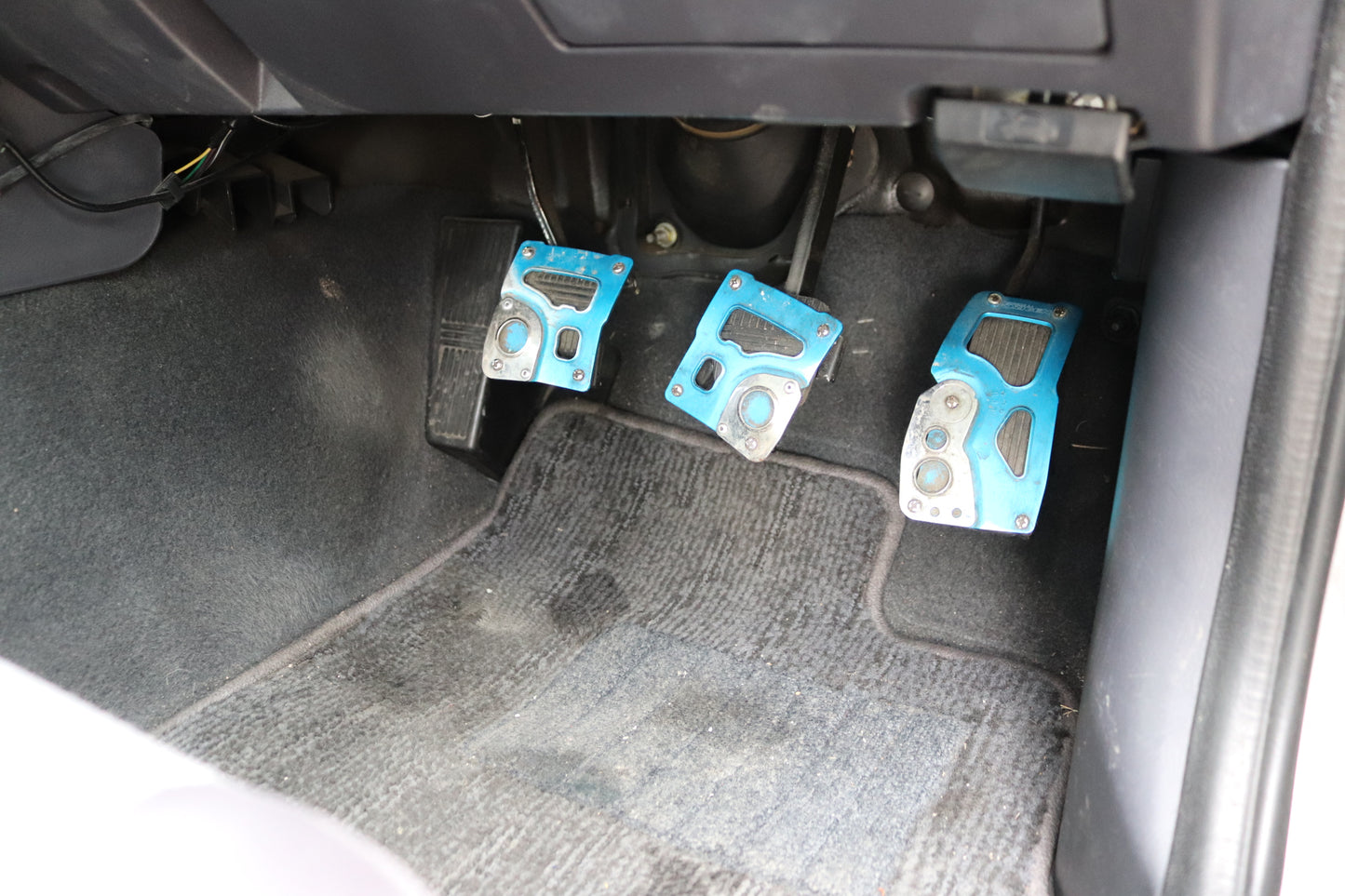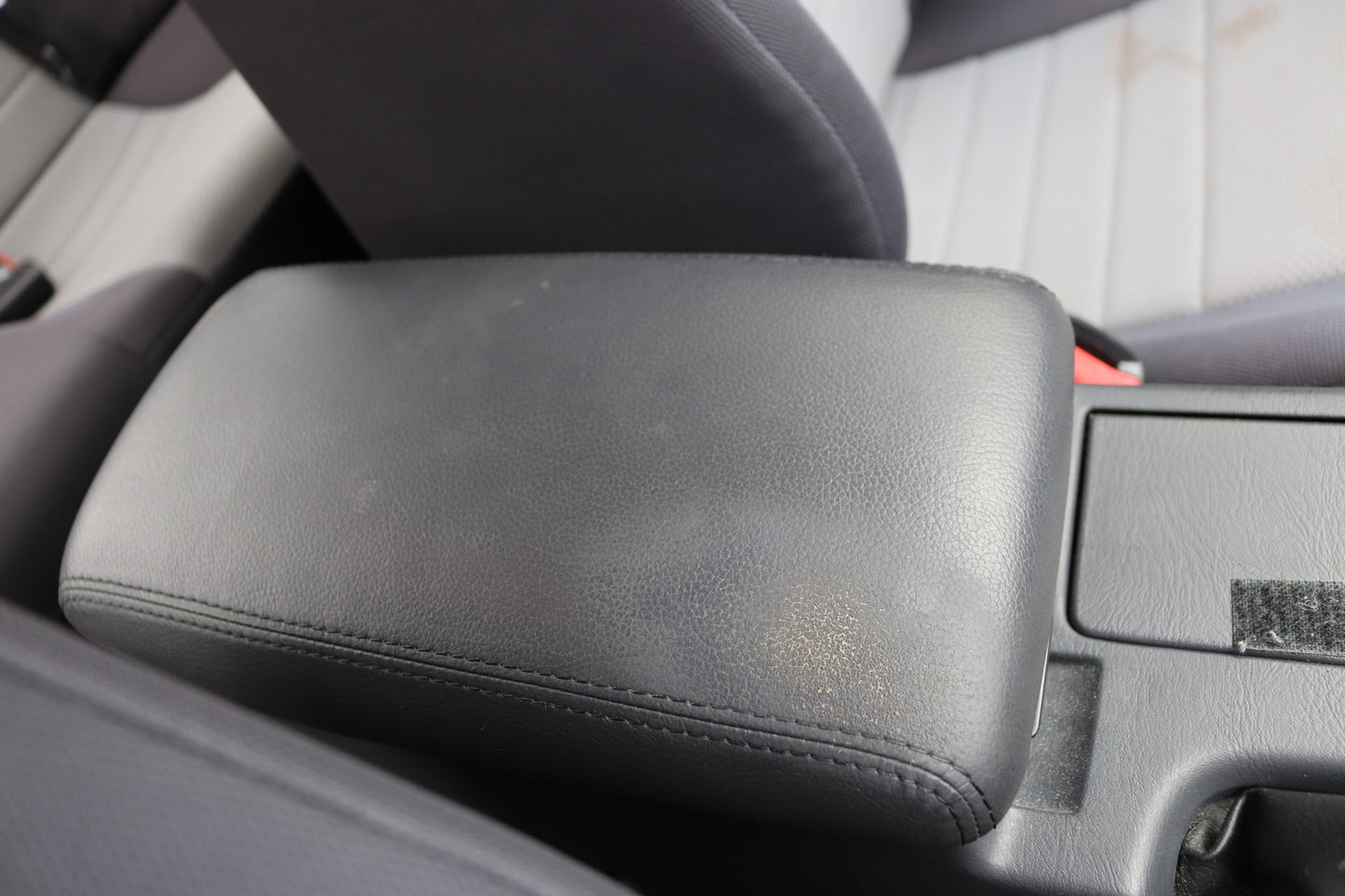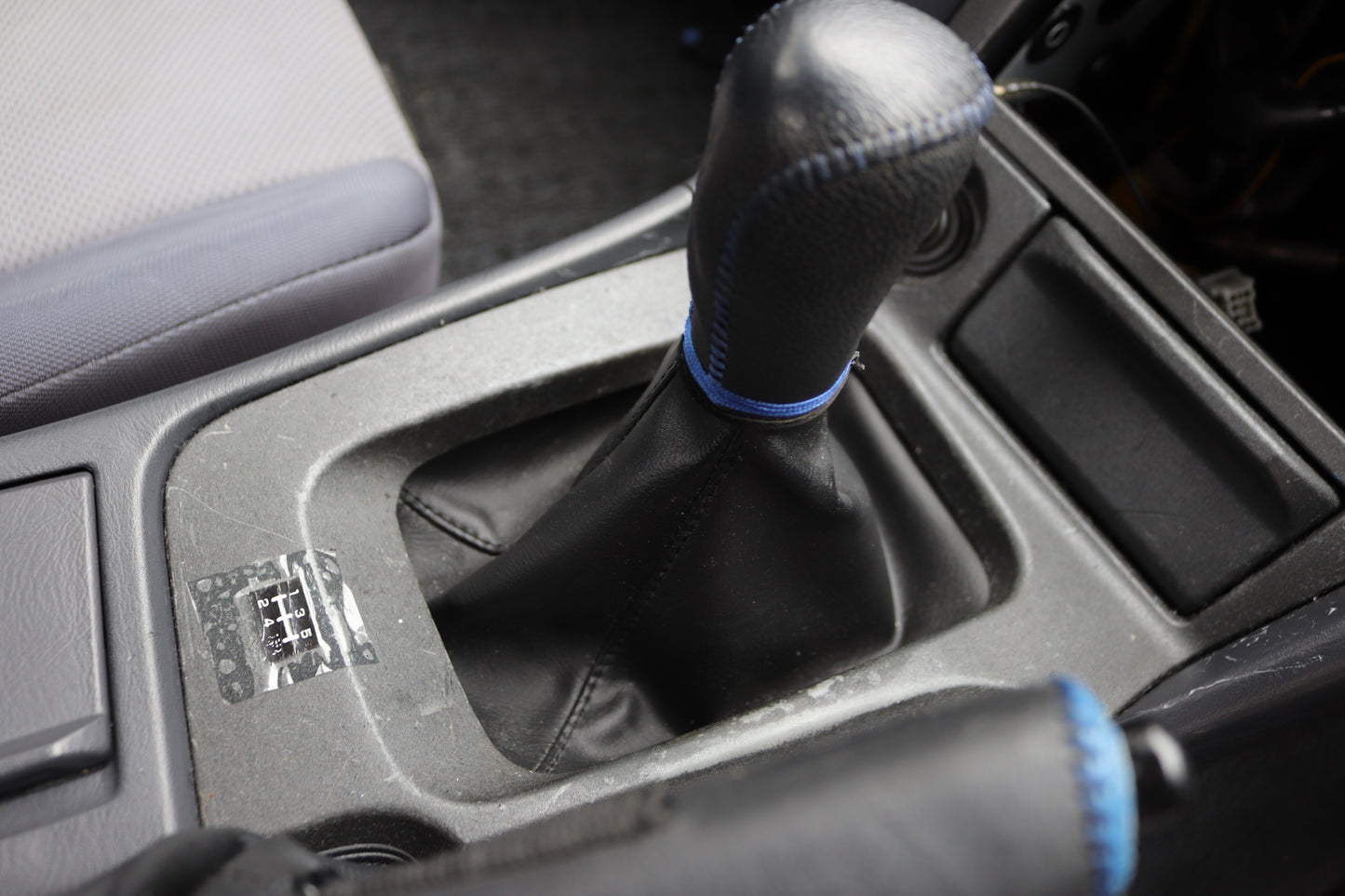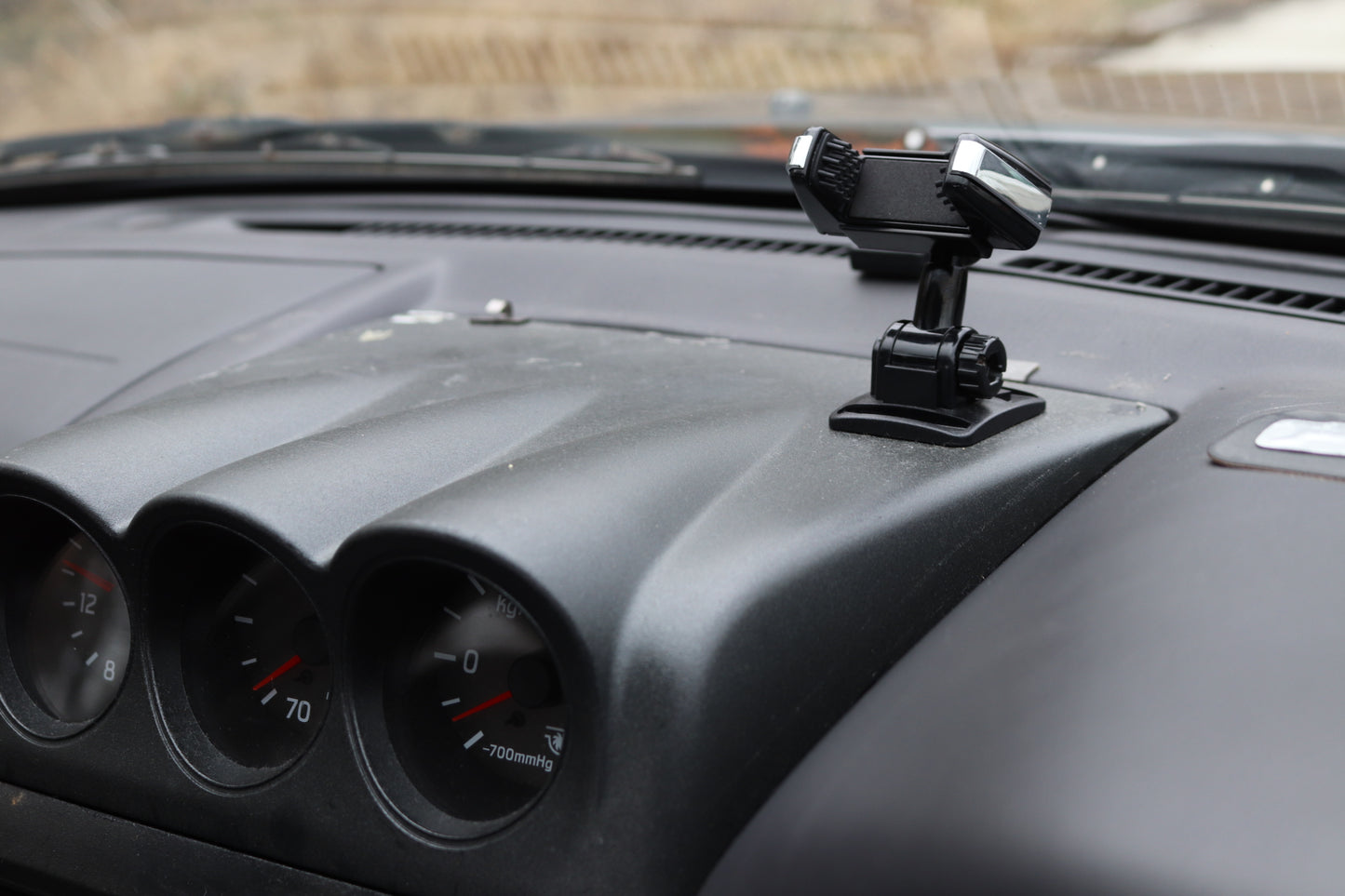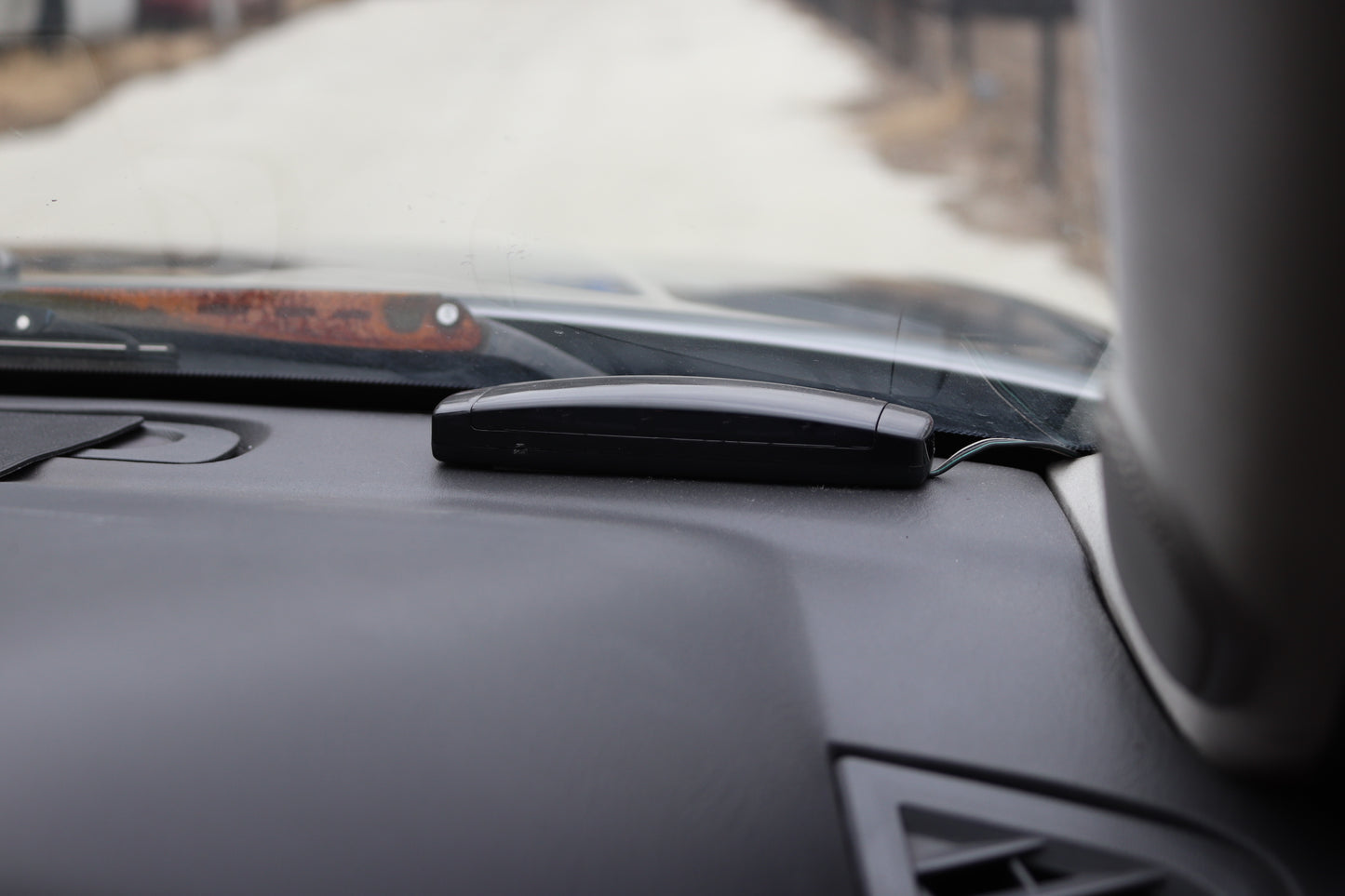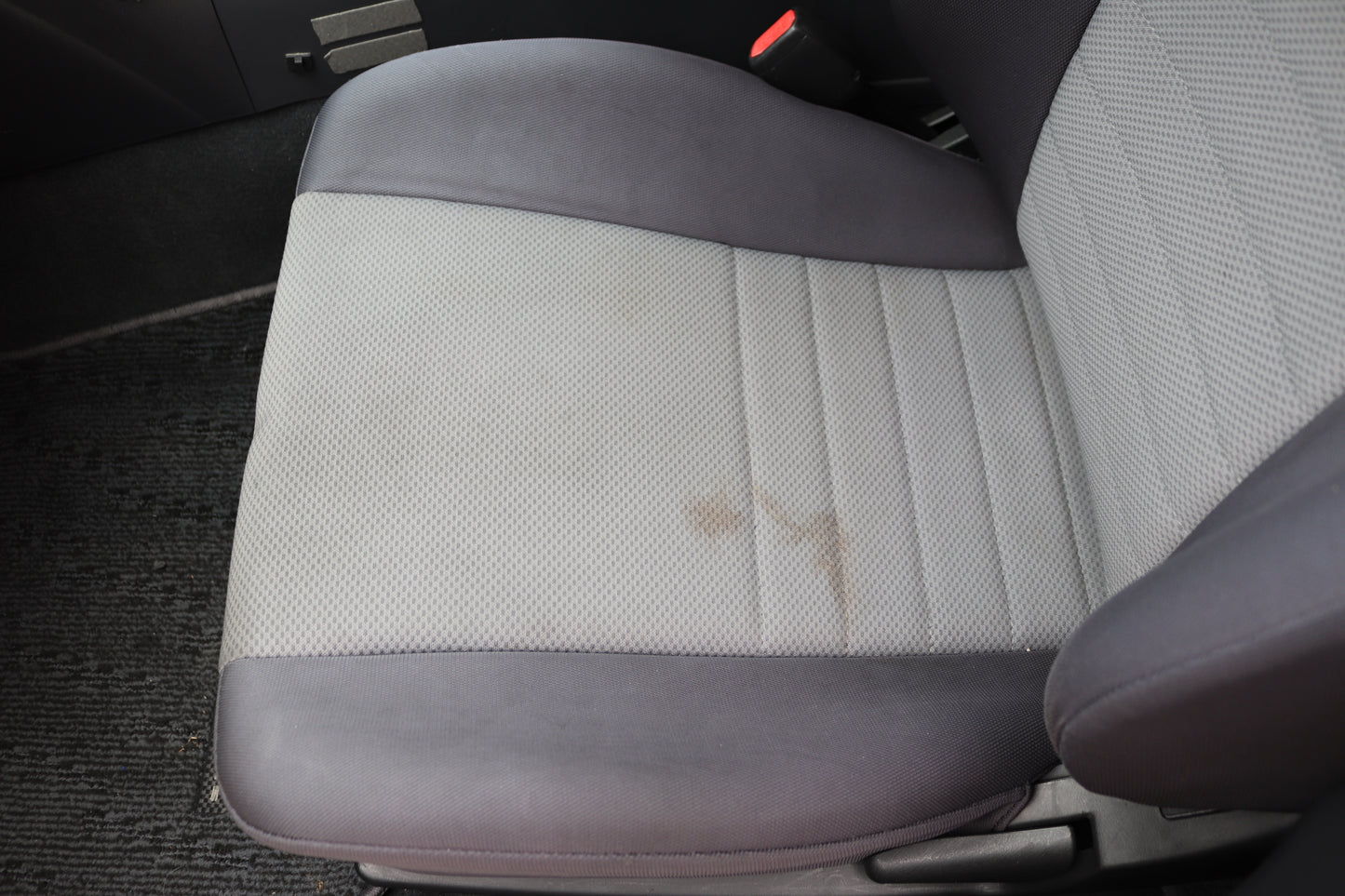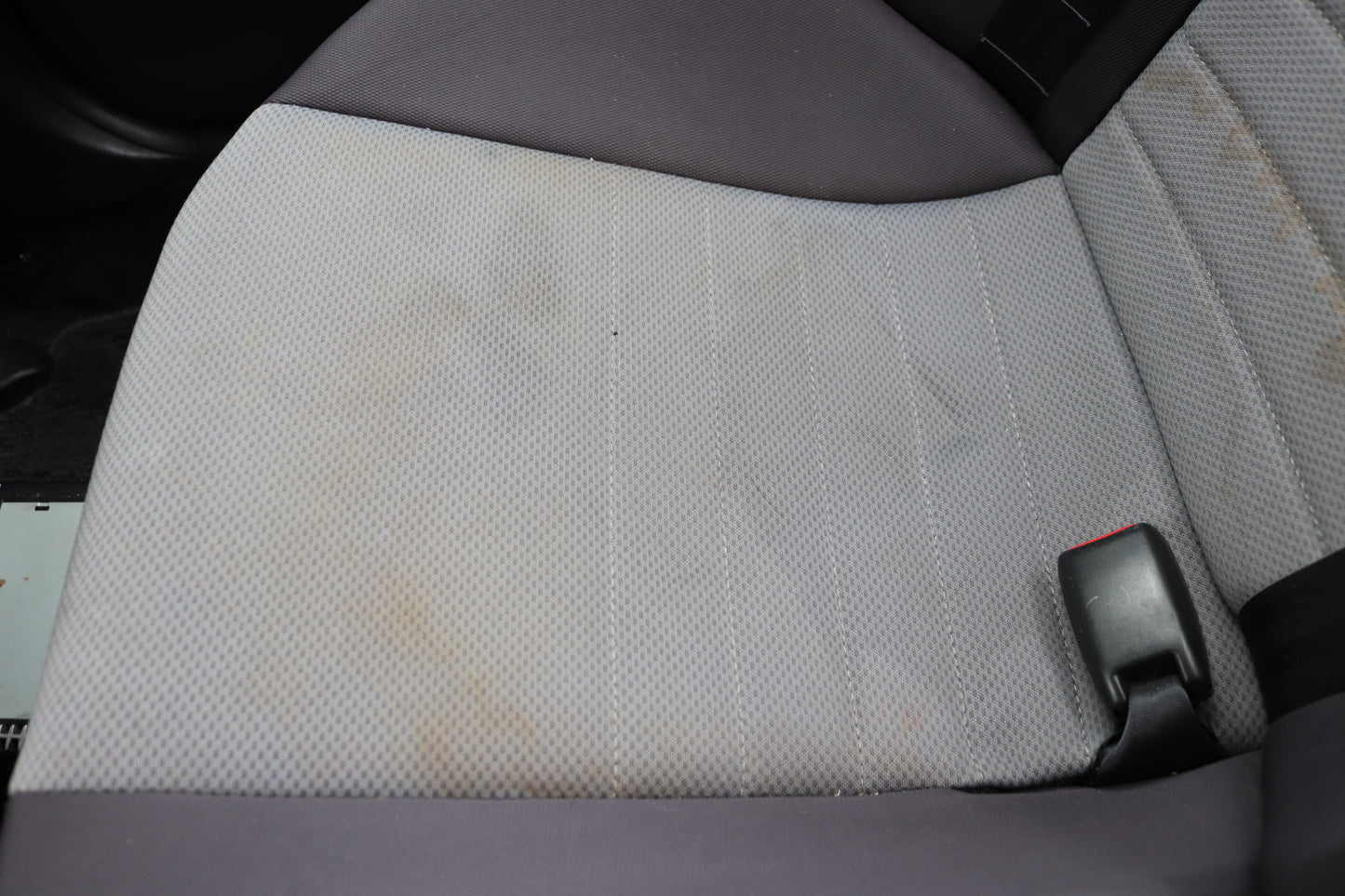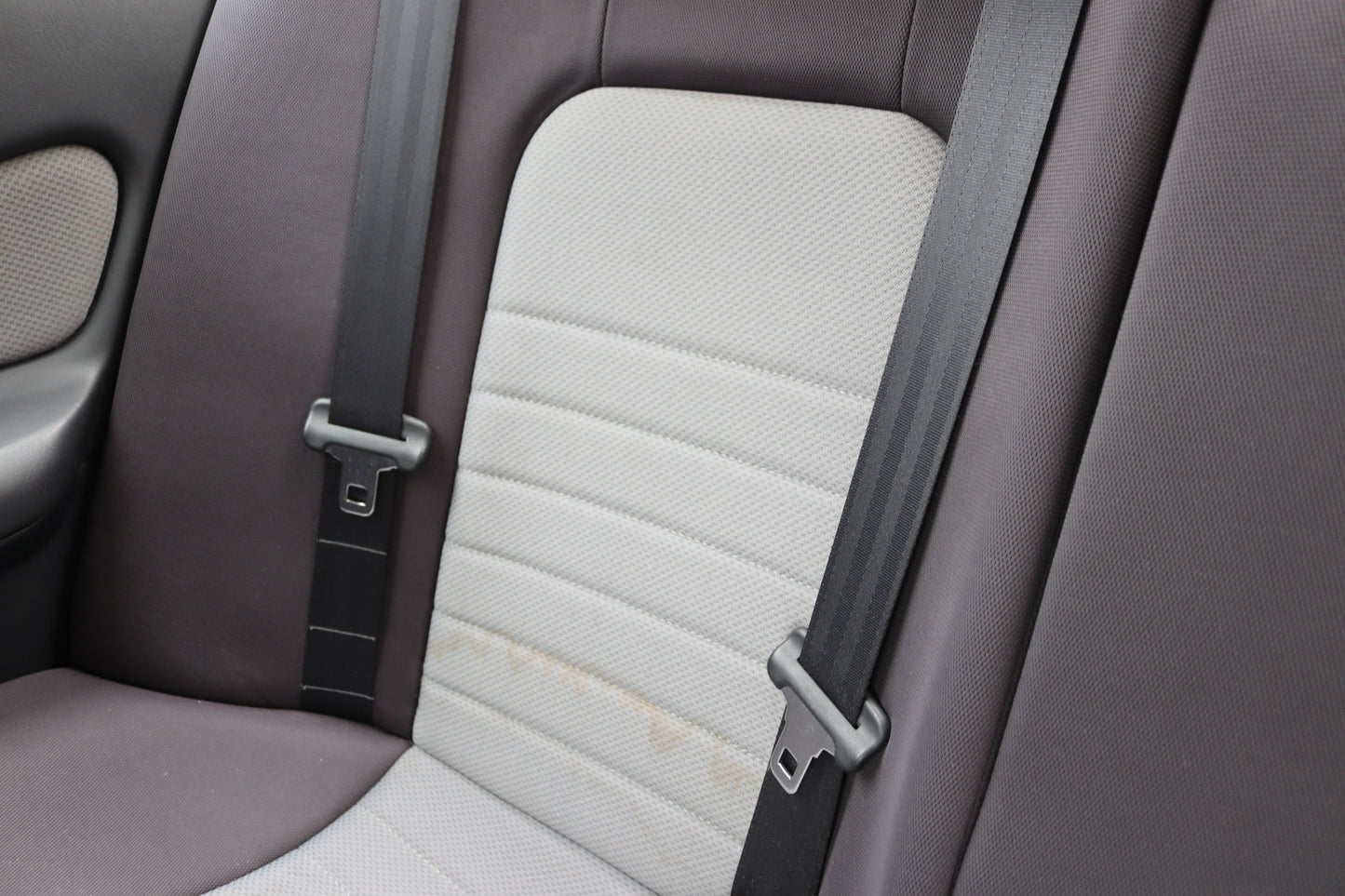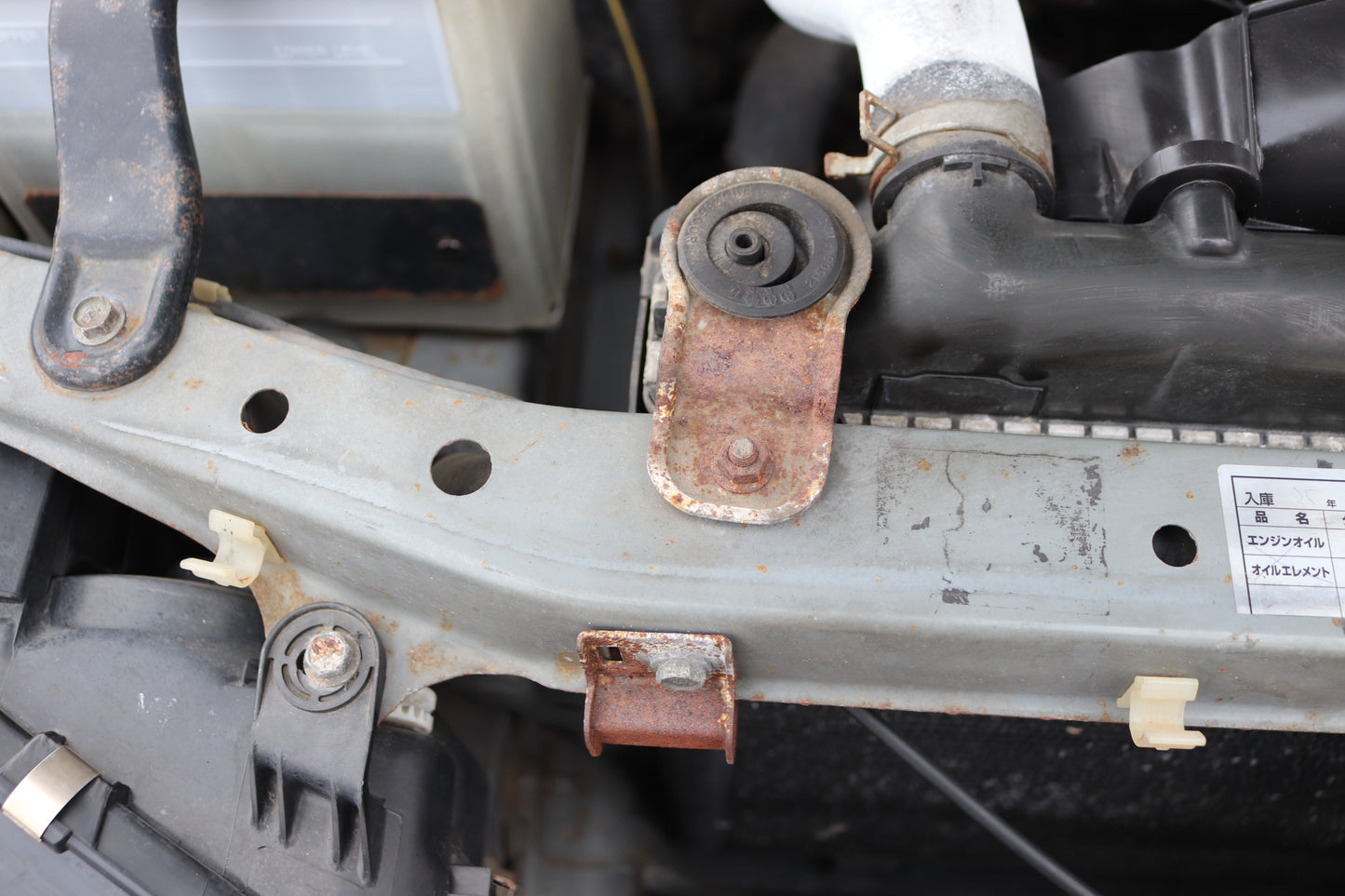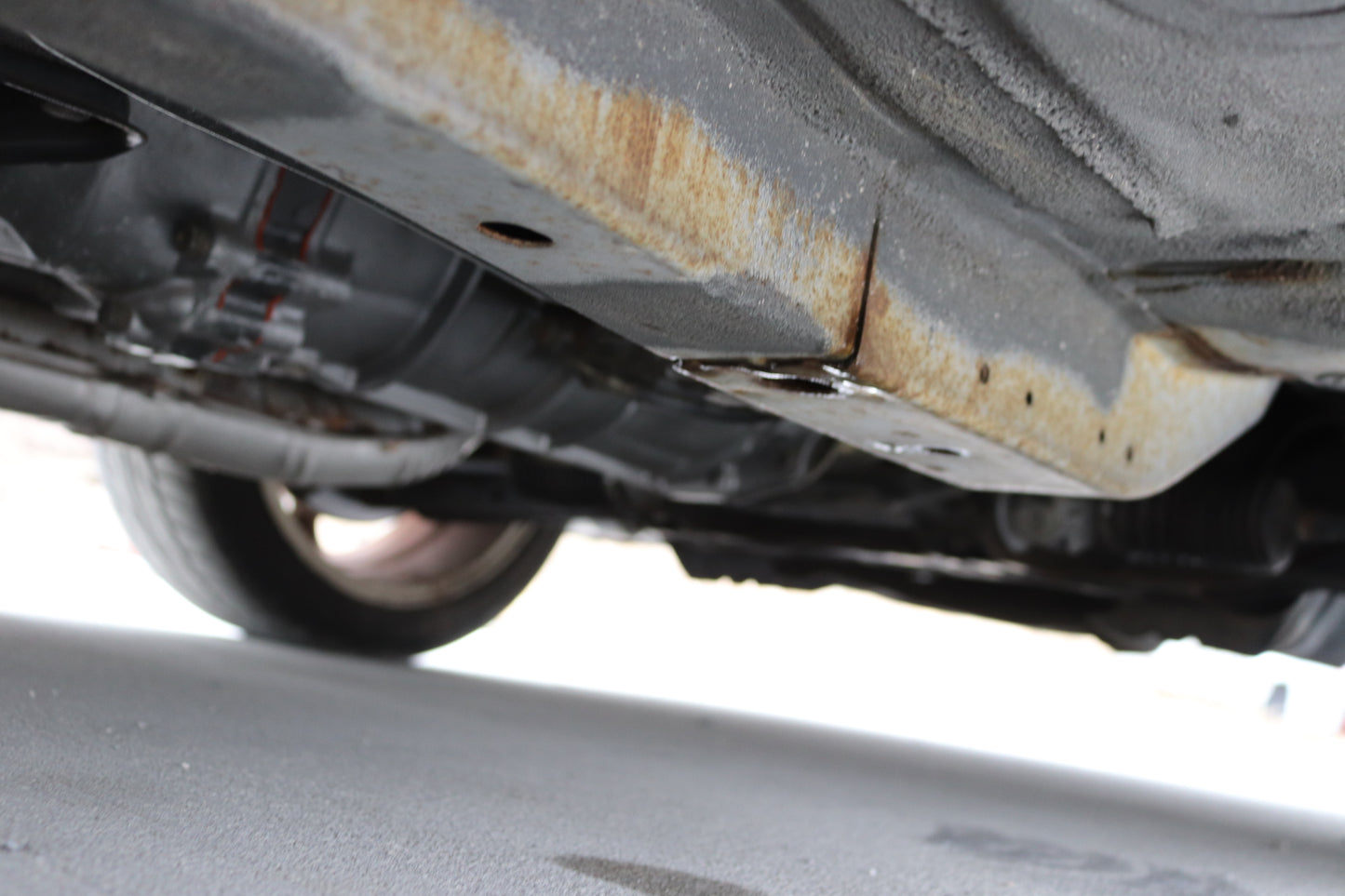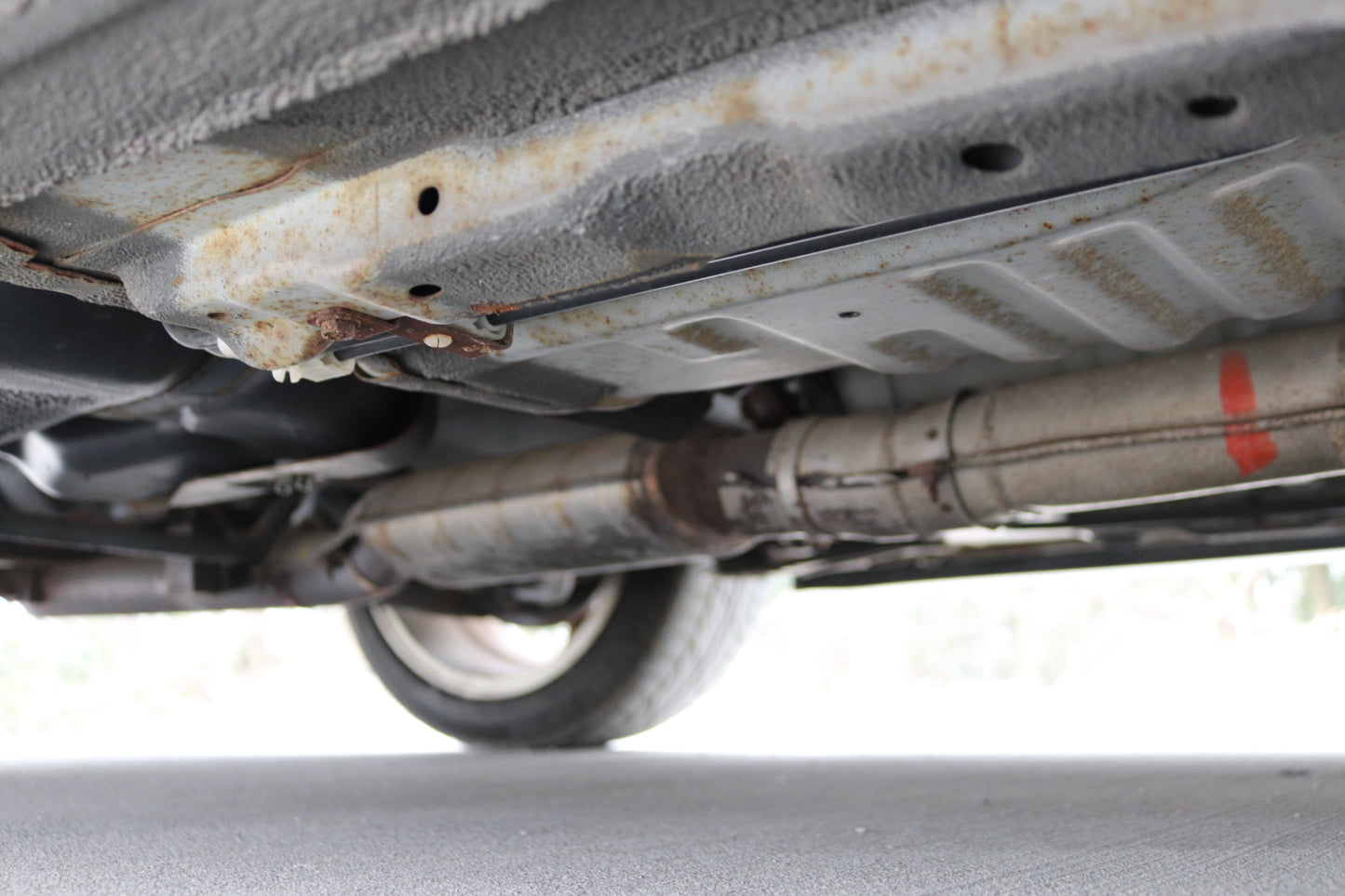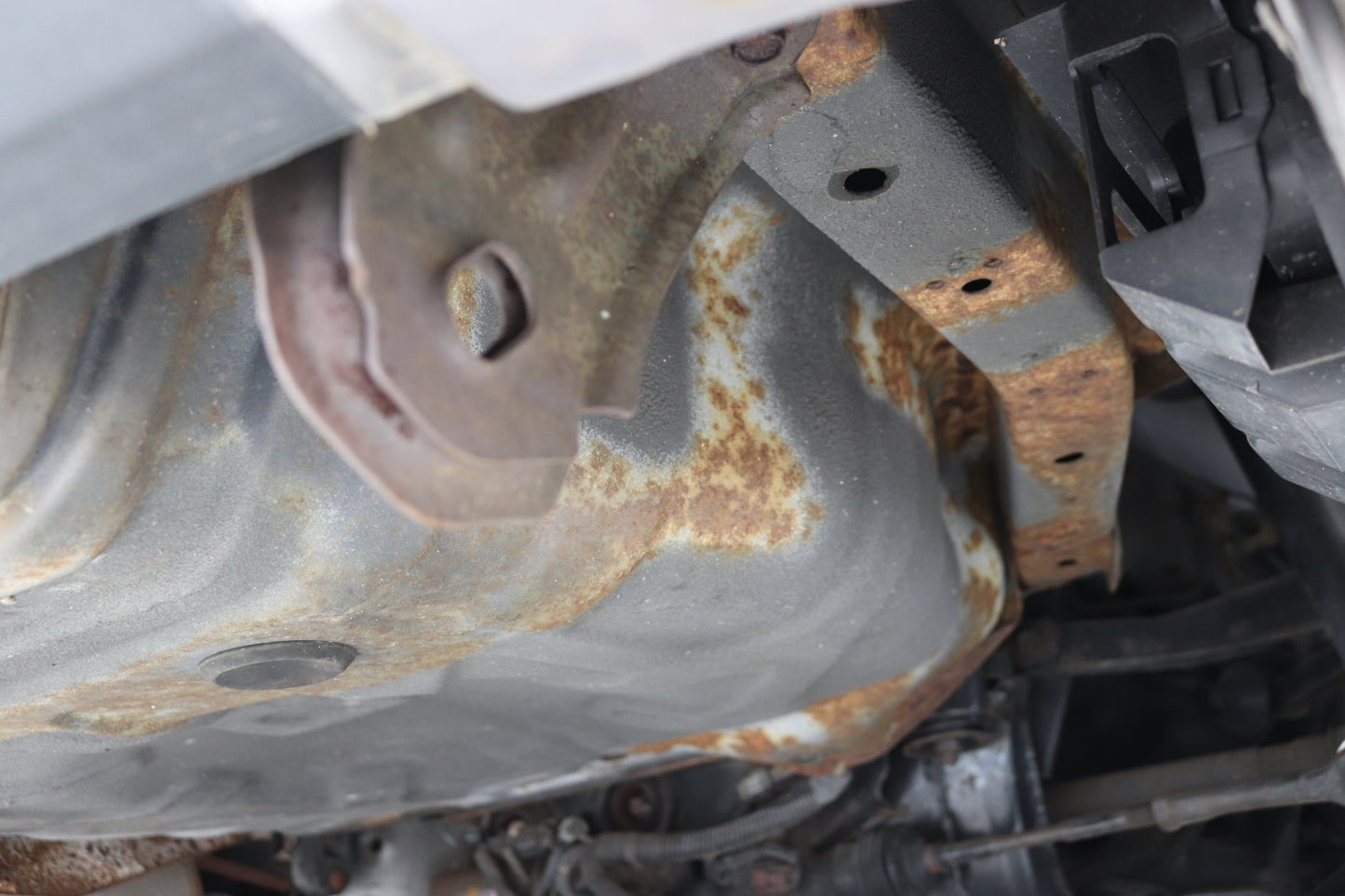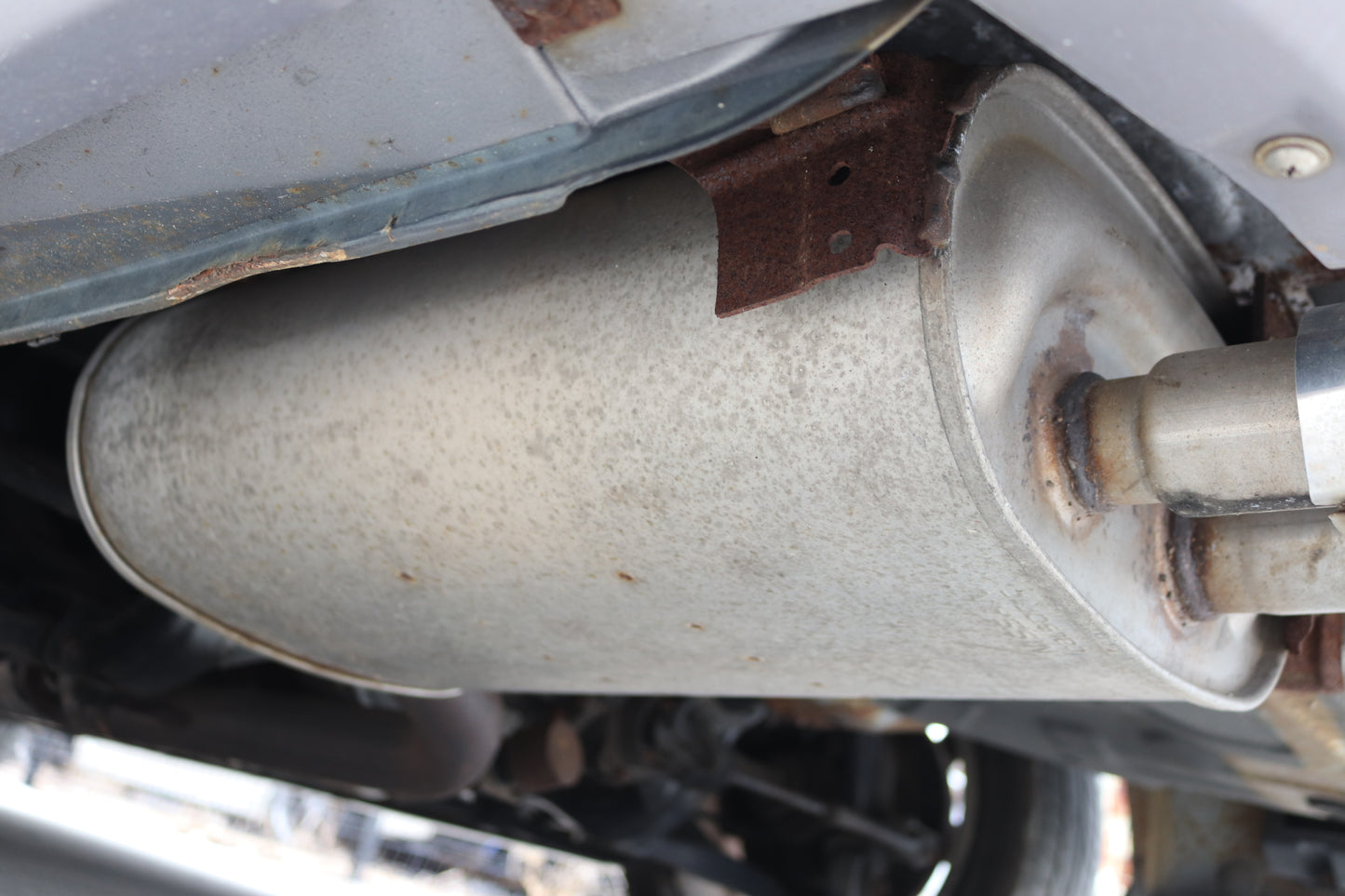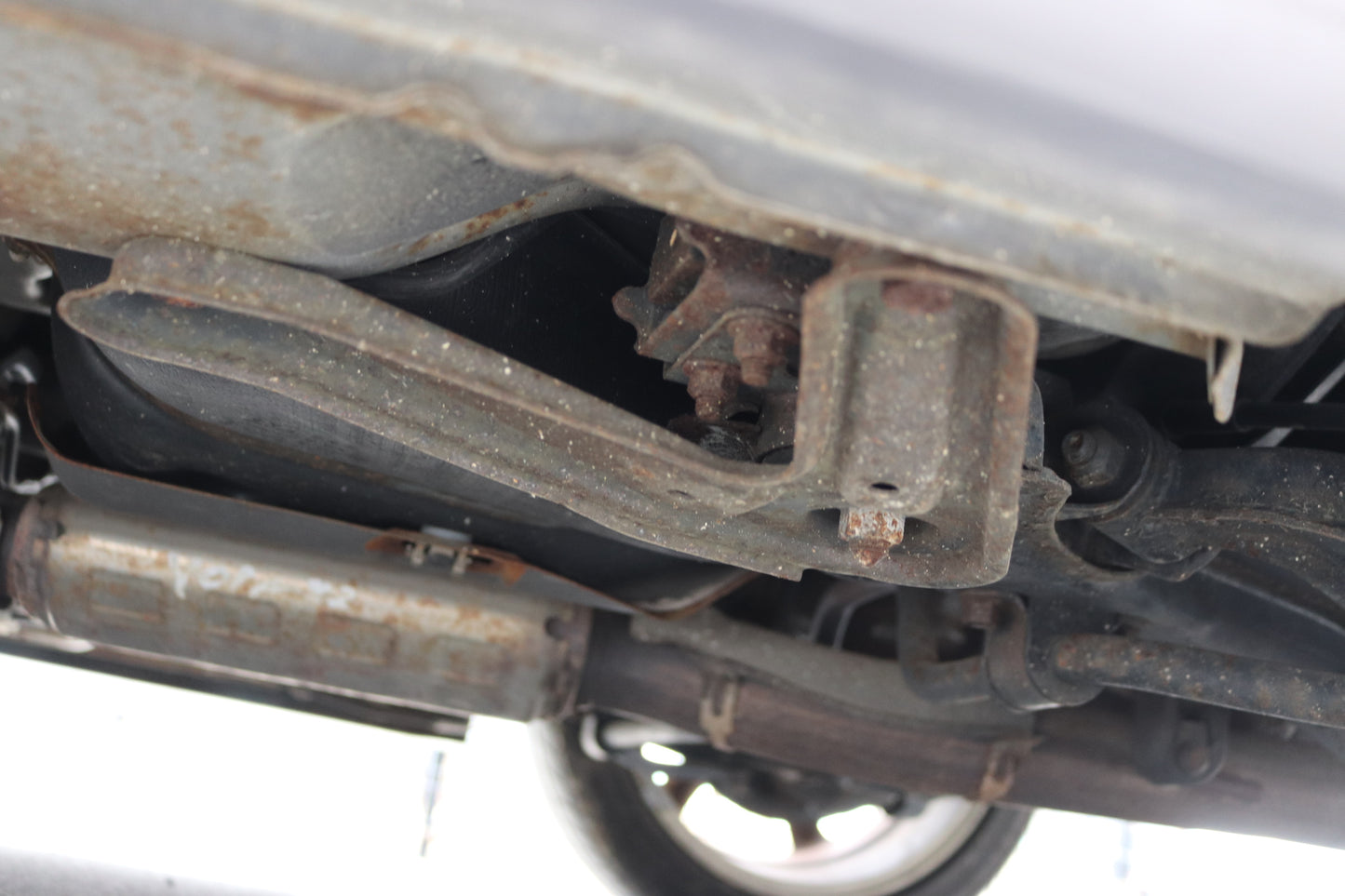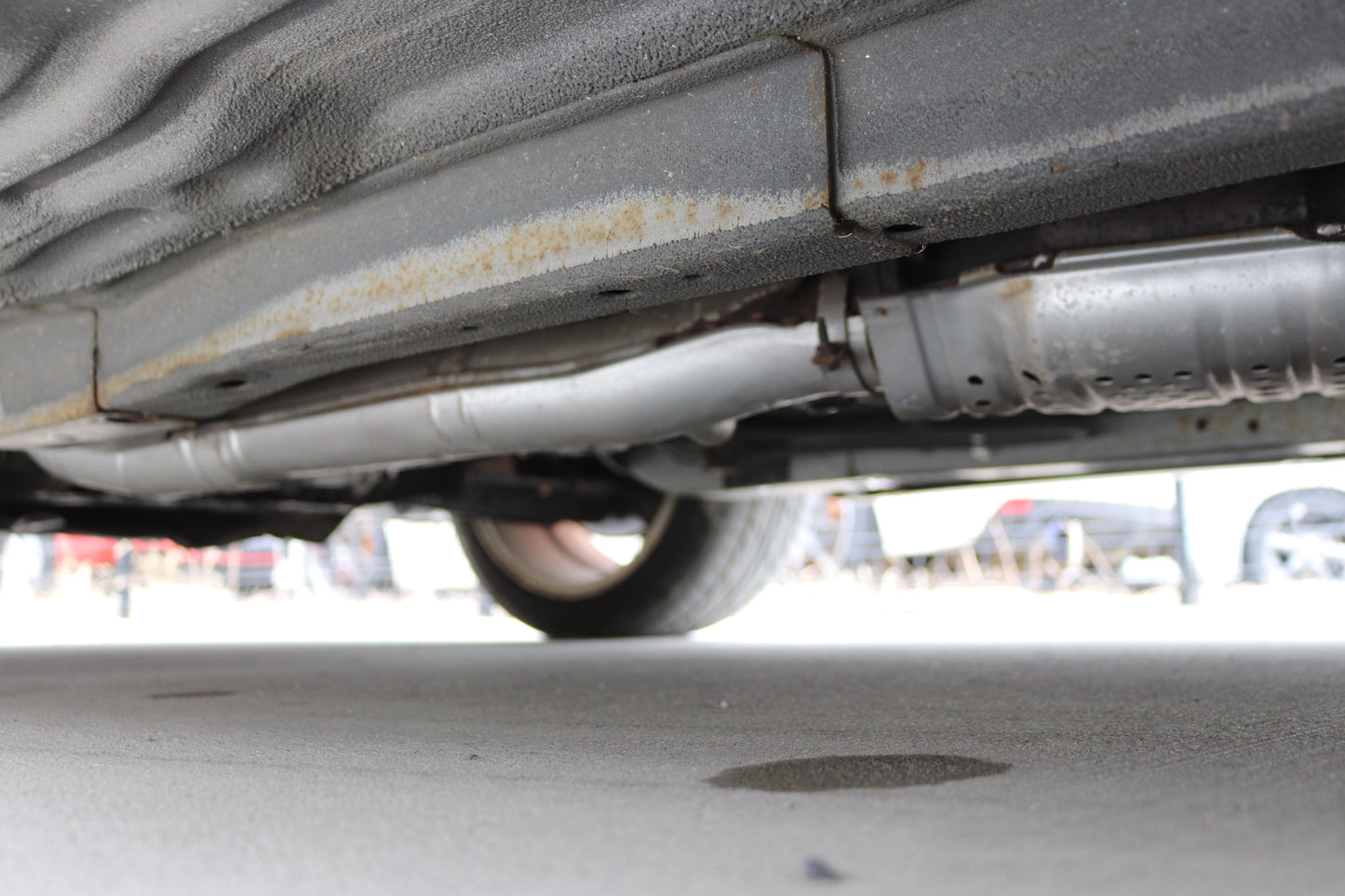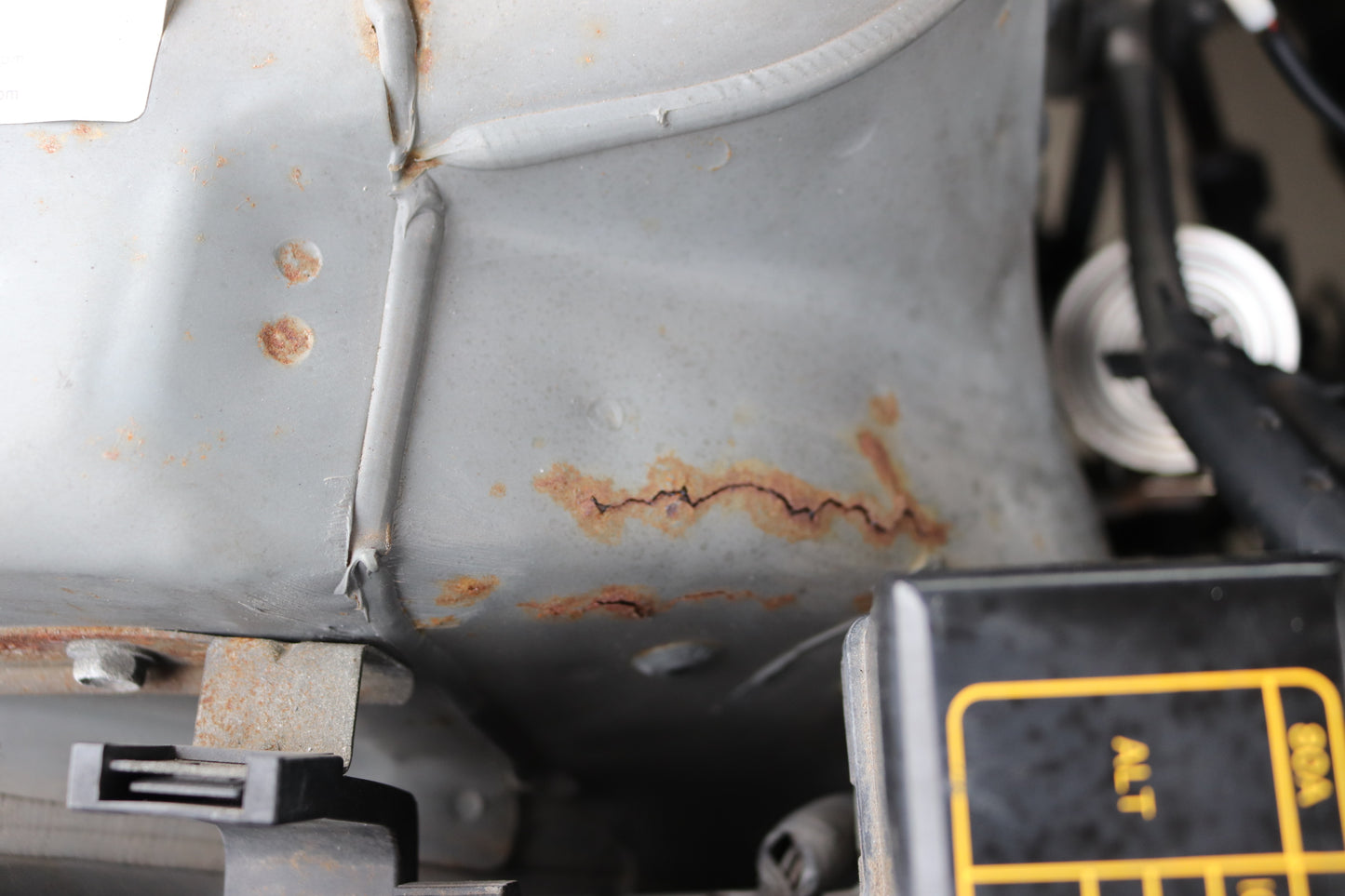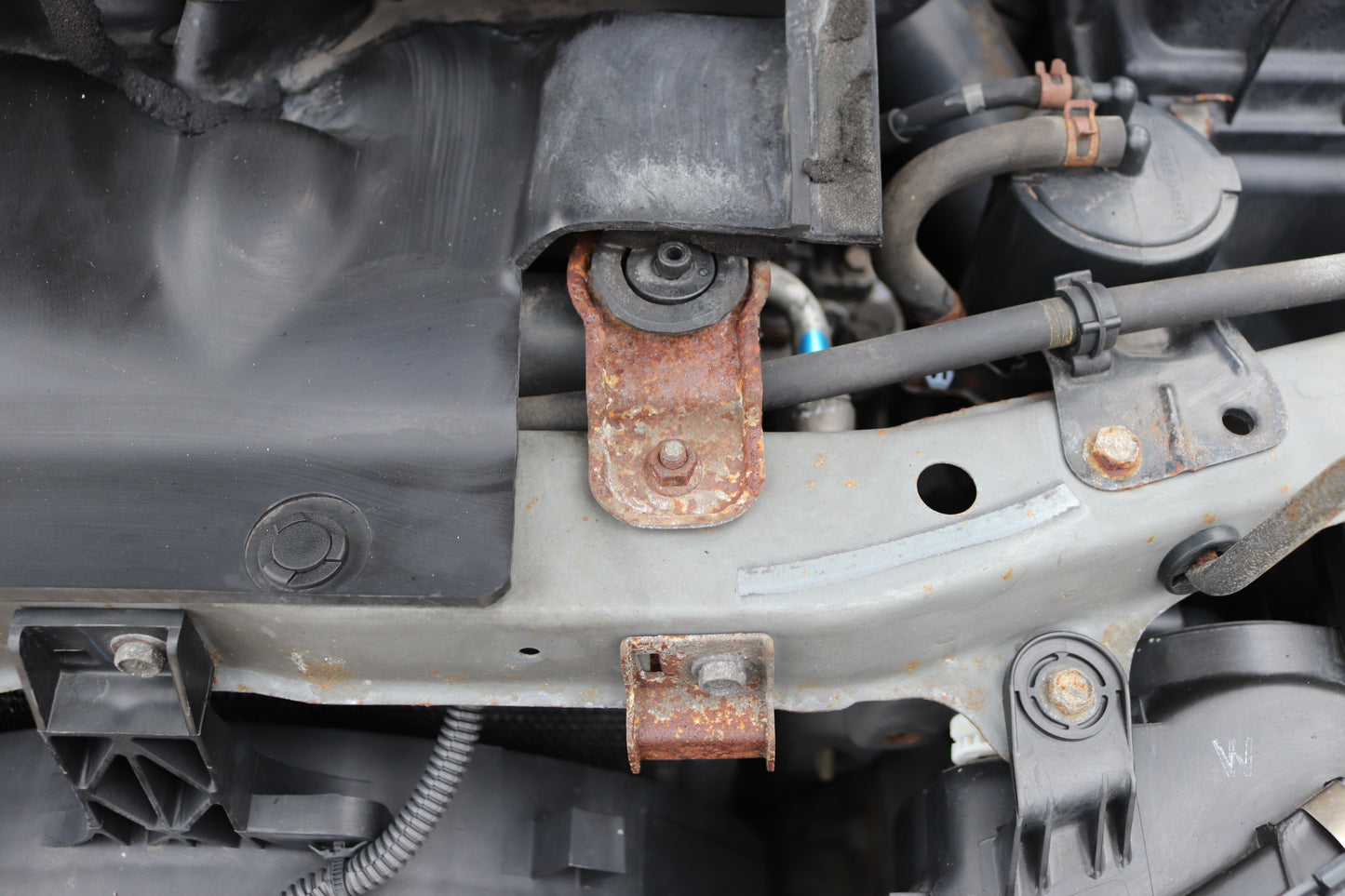 Collapsible content
DESCRIPTION

SCORE: 3 / INTERIOR SCORE: C
・Stock Optional Front Lip Spoiler
・Stock Optional Side Skirt
・Stock Optional Rear Under spoiler
KNOWN FLAWS

・LH door lock is a failure.
・Audio is missing.
・Some stains on interior and seats.
・Comes with steering wheel cover.
・Scratches on wheels.
・Paint peelings on side mirror.
・Some rust on engine bay and underneath.
・Has corrosion and cracks on LH & RH inner panel.
・Cracks on side skirt.
・Gule trace left on dashboard.
・Clearcoating of trunk is peeling.
・Leaking from trunk.
ENGINE & DRIVETRAIN

Engine Type: Gasoline

Engine Size: 2.5L

Transmission Type:  5 Speed Manual

Drivetrain: 2WD
BODY